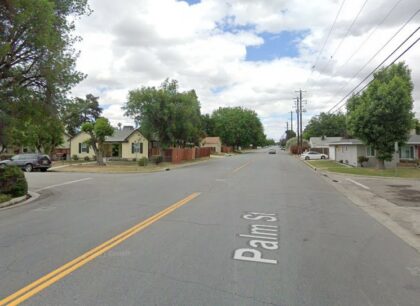 A pedestrian collision injured one person in Bakersfield on Tuesday night, March 14, 2023.
According to reports, the crash occurred around 8:51 p.m. on Palm and Olive Street.
Authorities received calls of the collision involving a vehicle and an unidentified pedestrian.
Responders rushed to the scene and treated the victim, who suffered moderate injuries. They were taken to a local hospital for further treatment.
Details on their condition and identity have not been released.
The driver remained at the scene, and the driver cooperated with authorities while they conducted investigations.

Pedestrian Collision Statistics
According to the Governors Highway Safety Association, there were 7,485 pedestrian fatalities in 2021, the most in more than 40 years.
In 2020, speed-related pedestrian deaths increased from 7.2% to 8.6%. Speed poses a significant threat to pedestrian safety. Pedestrian mortality rises sharply to 90% as vehicle speed increases to 58 mph.
In 2016, 5,937 pedestrians were killed in the United States. Deaths were expected to reach 88 per minute by the end of the year. More than 137,000 pedestrian injuries were treated in 2017 that required medical attention.
The majority of Pedestrian deaths and accidents occur in California. In 2012, approximately 14,000 pedestrians were injured, and 893 were killed.
Pedestrians must always use sidewalks, avoid drugs and alcohol, and cross parking lots and driveways cautiously. Following these guidelines can lower their chances of being injured in an accident.
What Should I Do After an Accident?
Law enforcement should arrive at the collision scene and file a report. Don't be afraid to tell the truth when you are interviewed at the location of the accident. Don't make assumptions about things you don't understand; be careful with your words. It is common for victims to apologize profusely after an accident due to anxiety and shock, even if they weren't at fault. An insurance company may view this act of kindness as evidence of your admission of guilt to avoid paying out your claim.
Traffic accidents in California have caused injuries to pedestrians, cyclists, and vehicle passengers. We are here to assist you regardless of whether you were in a vehicle during the accident. You can focus on getting better while we pursue the money you are owed. We will keep you informed at every stage of the process.
Reliable Pedestrian Accident Lawyers in Bakersfield
Every Pedestrian has the right of way in crosswalks, even if one is not necessary. The safety of pedestrians should always take precedence over anything else. A negligent person can be held accountable for violating the law.
Filing an insurance claim is a time-consuming process. You can rely on our firm to help you with your lawsuit, and we will do everything we can to ensure that your case is successfully handled.
Compensation from the at-fault party or their insurer may reduce your financial burden. You can win your case efficiently by hiring a lawyer who comprehends the law and legal system.
Our Bakersfield pedestrian accident lawyers at Arash Law, headed by Arash Khorsandi, Esq., always place the interests of their clients above all else. We aim to get you back to work as soon as possible after a severe injury.
You can contact us by calling (888) 488-1391 or filling out the "Do I Have a Case?" form online to learn more about your legal options.