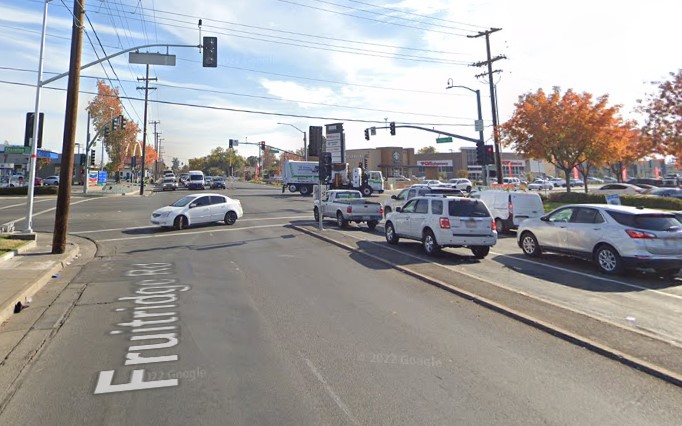 Authorities said a woman was seriously injured after being struck by a hit-and-run driver in Sacramento early Tuesday evening, December 27, 2022.
According to the California Highway Patrol, the crash occurred just before 5:25 p.m. on Fruitridge Road, just west of Stockton Boulevard in the south Sacramento area.
According to investigators, the woman was struck when she was walking nearby. Her identity was kept private.
The motorist in the crash fled the scene and has not yet been found. Authorities urge anyone who may have seen the crash to come forward.

Hit-and-Run Accident Statistics
Causing an accident and then speeding away from the scene is a serious crime in the United States. The motorist will almost certainly be found guilty and punished severely if they can be identified.
At least one person in the United States causes an accident and then flees the scene every single day. Over 2,000 people have died in such incidents since 2006. It is estimated that almost 60% of the fatalities were people who were simply walking.
One driver is not caught for every five times a pedestrian is hurt in an accident. Several motorists drive inebriated and then abandon their vehicles (drinking, licensing problems, fear of being caught).
The overall number of road deaths declined by 14% between 2007 and 2016, but the number of pedestrian deaths surged by an alarming 27% over the same time period.
More than half of all accidental deaths in California occurred between 2009 and 2016 due to hit-and-run events. Some of the 3,562 fatalities in the United States were concentrated in the Golden State.
Hit-and-Run Accident Victim Lawyers in Sacramento
If the party at fault for an accident flees the scene, the victim's rights under California law are unchanged.
Our knowledgeable attorneys will walk you through the whole personal injury claim process to guarantee you collect the most money possible from your insurance company.
Consult with one of our highly qualified attorneys for advice on presenting your case to achieve the best possible financial outcome.
Our trusted hit-and-run accident lawyers for victims in Sacramento have extensive experience and accolades advocating for accident victims. Our clients have been awarded compensation totaling $400 million.
Call (888) 488-1391 now or click the "Do I Have a Case?" on our website to set up a free consultation with one of our attorneys.