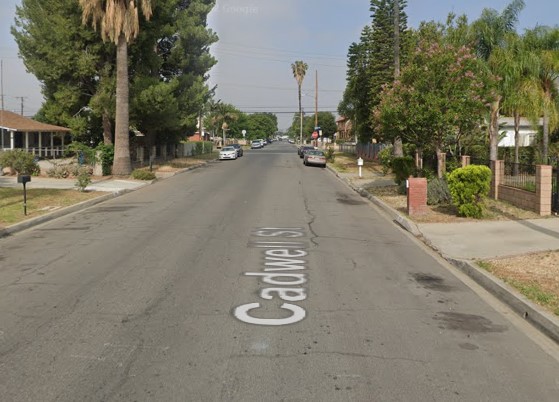 A two-vehicle collision claimed one person's life in La Puente early Thursday morning, December 29, 2022.
The crash reportedly transpired around 2:08 a.m. at 5835 Cadwell Street.
According to authorities, they received calls of a collision involving a white truck and an unknown vehicle.
Paramedics immediately responded to the scene, where they pronounced the victim dead.
Authorities have not identified the victim's identity and which vehicle they were in.
Further investigations into the crash are still ongoing.

Fatal Two-Vehicle Crash Statistics
In the US, 35,766 people died in 38,824 fatal car accidents in 2020, according to a Fatality Analysis Reporting System report. There were 1.34 fatalities for every 100 million miles traveled, or 11.7 for every 100,000 people.
Nearly half of the 10,000 unintentional deaths caused by traffic accidents in California each year are car accidents. The severity of the issue is depicted in this figure.
Statewide, the number of fatal auto accidents has increased by 23.5 percent since 2013. In 2017, 4,857,866 car-related events resulted in 3,898 deaths and 276,823 injuries.
When driving, you must keep a safe following and leading distance, follow traffic laws, and take precautions to protect yourself and other road users. Even with these precautions, fatal car accidents nevertheless happen often.
Trusted Car Accident Lawyers in La Puente
The majority of vehicle accident victims die or incur catastrophic injuries. One may sustain brain injuries, spinal injuries, shattered bones, and lacerations as a result of the intensity of the crash.
If you have been injured in a car accident and experienced severe injuries, you might wonder how much your claim is worth. This is particularly true when there are substantial medical expenses and lost pay.
These collisions include tragic personal injury situations. Finding the causes of an accident could take days or even months. The investigating team needs to pay close attention and pinpoint all the factors contributing to the accident.
Our car accident lawyers in La Puente o have successfully recovered significant financial damages for victims of these accidents. Regardless of the accident's causes, liable parties, statutory requirements, or types of injuries, our firm's attorneys have the knowledge and experience required to succeed in your case.
We can assist you with your legal rights following a California car accident. To obtain the settlement you are due, call us at (888) 488-1391 or complete our "Do I Have A Case?" form.