One person was killed after a fatal motorcycle collision at Barton and Gettysburg Avenues on Wednesday afternoon, June 30.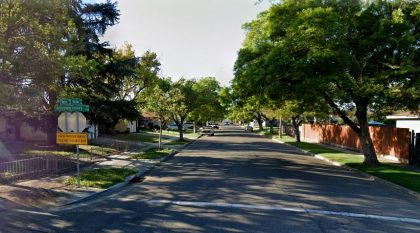 According to the initial reports from local authorities, the accident happened at East Gettysburg and North Barton avenues at around 11:30 a.m. A Honda pickup at a stop sign in the northbound lane turned left into Gettysburg Avenue.
The Honda pickup then struck an eastbound motorcycle that was traveling at high speeds. The motorcyclist crashed into the truck's driver-side door. The motorcyclist was pronounced dead at the scene.
The truck driver remained at the scene and cooperated with authorities. She was hospitalized with unknown injuries. An active investigation of the case is currently underway. Authorities will attempt to determine what triggered the accident and the liability.

Fatal Motorcycle Accident Statistics
Motorcyclists are highly vulnerable to collisions and can easily sustain catastrophic and fatal injuries. According to National Highway Traffic Safety Administration (NHTSA) statistics, motorcycle riders have 16 times the risk of injury and 35 times the risk of a fatal crash compared to car passengers.
In 2016 alone, approximately 5,286 motorcyclists were killed in the U.S. California has one of the largest numbers of registered motorcycles in the U.S. There are over 800,000 registered motorcycles in California. In 2017, 16,505 motorcycle accidents occurred on California roadways, which resulted in 15,527 injuries and 541 deaths. Some of the common causes of motorcycle accidents are distracted driving, speeding, drunk driving, reckless driving, bad weather, wrong-way driving, and failure to observe traffic laws.
Fresno County Wrongful Death Attorney for Victims of Fatal Motorcycle Accidents
The sudden death of a loved one from a motorcycle accident can leave the victim's family overwhelmed and stressed out. No matter your circumstances, know that you can speak to an attorney regarding your injuries and property damage right away. The sooner you consult with an attorney, the better.
After unexpectedly losing a loved one in a fatal motorcycle accident, the victim's family may be vulnerable to manipulation by the other party and insurance companies. To receive the justice and compensation they deserve, the victim's family should file a wrongful death claim with their attorney. The liable party will be required by law to provide financial compensation for medical bills, funeral expenses, pain, and the decedent's suffering through the wrongful death claim.
Our attorneys from Arash Law can serve as a helpful legal guide for the victims. We offer free consultations with no obligation to retain our firm. We also work on a contingency-fee-basis, meaning you don't pay a dime unless we win you compensation. Get in touch online or call (888) 488-1391