An unidentified 49-year-old man was seriously injured after getting involved in a pedestrian accident a Blackstone and Shields Avenues on Monday night, September 13.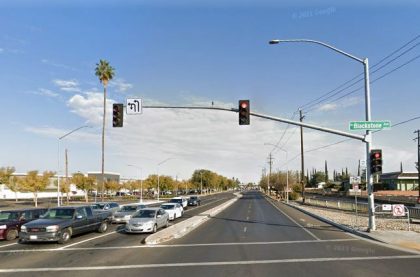 According to the initial reports from local authorities, the accident happened near Blackston Avenue and Shields Avenue at around 8:00 p.m.
The male pedestrian was jaywalking near the center divider when he was struck by a passing vehicle.
The unidentified pedestrian was seriously injured in the mishap. He was immediately taken to an area hospital for treatment.
The driver that struck the victim remained at the scene and was cooperative with authorities. It's unclear whether drugs or alcohol played a role in the crash.
Local authorities are further investigating the case. They will attempt to determine the factors and the liability in the crash.

Pedestrian Accident Statistics
Traffic accidents involving pedestrians in the United States have become a serious concern over the last decade. At least one person dies every 88 seconds due to a fatal pedestrian accident. In 2017, 5,977 pedestrians were killed in car accidents in the United States. Furthermore, approximately 137,000 pedestrians were treated for non-fatal accident-related injuries in the emergency rooms in 2017.
Pedestrians are highly susceptible to road hazards. They are the most vulnerable, as they have no form of protection in the event of a major accident that can result in serious injury. Pedestrian accidents have also increased in California. In 2018 alone, around 893 pedestrians were killed, up 26 percent from last year. More than 14,000 pedestrians were wounded in the meantime.
Personal Injury Attorney for Victims of Pedestrian Accidents in Fresno County
Pedestrian accidents often lead to serious injuries to the victims. Common pedestrian injuries are head traumas, such as concussions or brain bleeds, traumatic brain injury, and many other debilitating injuries. Many pedestrian accidents can lead to long-term impairments that can affect their ability to function. Some injuries can be difficult to treat, and they can also be very expensive.
You have a legal right to a personal injury claim with the help of an advocate if you are injured in a pedestrian accident. The pedestrian accident lawyer of Arash Law will help you to stay a step ahead of the insurance company or the party responsible and to avoid errors that jeopardize your claim.
Attorneys have access to resources that can help them demonstrate the negligence of the responsible party. They can interview key witnesses, examine the relevant monitoring footage from the scene and obtain the telephone and text documents of the party in charge. Call (888) 488-1391 for a free consultation of a false death attorney in California.