A 22-year-old woman identified as Meghan W. was killed in a deadly motorcycle crash in Huntington Beach on Saturday evening, September 11.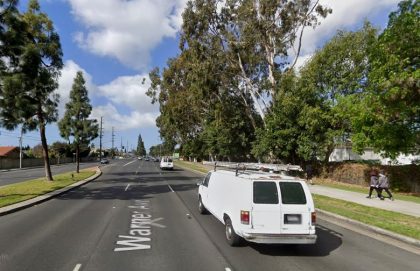 The deadly collision transpired at approximately 8:17 p.m. on Pacific Coast Highway, just south of Warner Avenue in Huntington Beach.
21-year-old John M. III and Wautlet were riding a 2019 Harley Davidson Street Bob northbound of Pacific Coast Highway when it collided with a 2015 Mazda CX-5 attempting to make a U-turn.
Unfortunately, the 22-year-old woman was killed in the crash. She was pronounced dead at the scene. Meanwhile, the 21-year-old man riding the motorcycle sustained serious injuries and was transported to an area hospital for treatment.
The Mazda driver remained at the scene and cooperated with authorities. Drugs and alcohol were not considered as factors in the accident.
The accident is currently under further investigation. Witnesses that can give more information about the accident are urged to call HBPD Traffic Investigator D. Demetre at (714) 536-5670 or Investigator V. Rattanchandani at (714) 536-5231.

Fatal Motorcycle Accident Statistics
Motorcyclists are extremely vulnerable to crashes and can be seriously injured or killed. In a collision, motorcyclists are 27 times more likely to die than passengers of enclosed vehicles. According to the National Center for Statistics and Analysis of the National Highway Traffic Safety Administration, in 2016, approximately 5,286 motorcyclists were killed in the USA.
Motorcyclists not wearing a cask are 40% more likely to die from a head injury. This is why motorcyclists should dress properly and wear a helmet to avoid deadly injuries whenever they drive their motorcycle. Helmets have been evaluated to be 37% effective in preventing motorcycle fatalities. California has one of America's largest registered motorcycles. There are over 800,000 registered motorcycles in California. In 2017, California roads had 16,505 motorcycle incidents, resulting in 15,527 injuries and 541 deaths.
Orange County Wrongful Death Attorney for Victims of Fatal Motorcycle Accidents
After losing a loved one suddenly due to a fatal motorcycle accident, the victim's family could become vulnerable to other parties and insurance company manipulation. The victim's family should take a false death claim with their lawyer so that they can receive the justice and compensation they deserve.
The other party will be required by law to provide the financial compensation of medical bills, funeral expenses, pain, and suffering of a decedent through the wrongful claim for death. During this difficult time, lawyers can be a compassionate, helpful guide for the grieving family. They struggle vigorously for their client's rights and best interests while ensuring that the responsible party is held responsible for their negligence.
Our lawyers at Arash Law have the resources to seek justice for unlawful death and experience to provide fair compensation. Our offices in Los Angeles, Sacramento, San Francisco, Riverside, Orange County, and San Diego are conveniently located across California. We are more than delighted to visit you at home or your office—call (888) 488-1391 to consult a FREE death attorney in California.