Our Gardena Injury Law Firm

Doesn't Just Win,


We Win Big!
You May Be Entitled to Compensation

Did you get caught in an unfortunate incident along the busy freeways of Gardena? Contact Arash Law, the top-rated Gardena personal injury firm, at (888) 488-1391 to kickstart the success of your personal injury case.
Gardena, located in the South Bay area of Los Angeles County, provides a blend of urban and suburban atmospheres for its 60,000 residents. Before its modern-day urban designation, this town was once the berry-growing capital of southern California and had an early reputation as a "garden spot." Because the city sits between two busy freeways, the 405 and the 105, hundreds of thousands of cars drive through Gardena. Inevitably, traveling on Gardena's roadways can pose a risk to residents and commuters, leading to a rise in personal injury cases. This is where Arash Law, Gardena's best personal injury law firm, can help.
Arash Law
, one of California's biggest personal injury law firms and led by
Arash Khorsandi, Esq.
, vigorously represents personal injury and wrongful death victims. Our team knows that navigating the legal landscape after a severe injury or death in the family can seem overwhelming. One misstep could be all it takes to compromise your case.
Settlement in motor vehicle accident in a Under Insured Motorist Claim against a ride share company; client suffered spinal injuries
– 
JUDD ROSS ALLEN
IF YES, You may be able to recover financial compensation. TELL US MORE: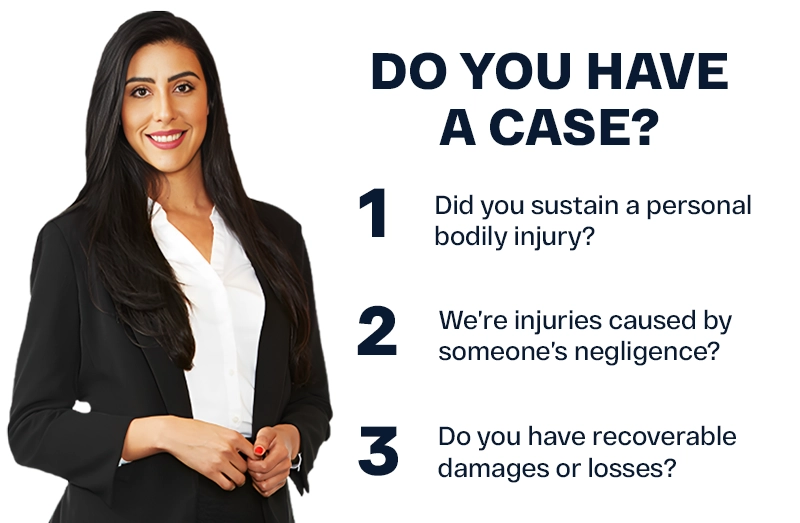 IF YES

, You may be able to recover financial compensation.

TELL US MORE:
Types of Cases Our Gardena Personal Injury Law Firm Handles
Our powerhouse personal injury law firm in Gardena accepts a variety of cases, including complex, high-stakes claims that involve catastrophic injuries. With a reputation for assertive settlement negotiations and a
reputable track record
of holding
negligent
parties accountable for their actions, we have an advantage when fighting against big insurance companies.
Here are some cases our Gardena personal injury lawyers handle:
Most Common Accident-related Injuries in Gardena, CA
Accidents are something that nobody ever wants to be in, but they happen all too frequently everywhere. The following are some of the most common injuries suffered by accident victims in Gardena:
Broken bones are common injuries following an accident. Many individuals sustain fractures in their hands, wrists, and arms as they try to protect themselves during a car collision.
A traumatic brain injury (TBI), most often caused by car accidents, can be one of the most life-altering personal injuries. It occurs when the brain sustains damage from a blow or a piercing injury to the head. People who have suffered a TBI might encounter changes in their mood and personality, difficulties with hearing and vision, and memory issues. Individuals with severe TBIs may even need constant assistance.
Whiplash is a common injury to the neck that occurs during car accidents when the neck is forcefully moved forward or backward due to sudden acceleration or deceleration.
Internal injuries can occur when a crash forces the body into an object, causing internal bleeding and organ damage. Such injuries aren't always immediately noticeable but can be life-threatening. As such, it is best to seek medical treatment right away.
This was a sad and tragic case in which our client was paralyzed after being struck by a distracted driver. The maximum policy settlement was 5.25 million and we were able to settle for the full amount. In addition, we were able to add additional workers' compensation benefits from our client's employer, as he was working at the time of the incident. The parties agreed to settle our client's workers' compensation claim for $2.5 million.
This was a sad and tragic case in which our client was paralyzed after being struck by a distracted driver. The maximum policy settlement was 5.25 million and we were able to settle for the full amount. In addition, we were able to add additional workers' compensation benefits from our client's employer, as he was working at the time of the incident. The parties agreed to settle our client's workers' compensation claim for $2.5 million.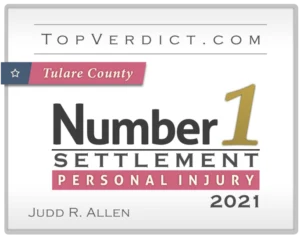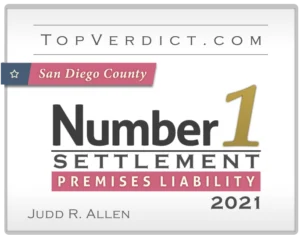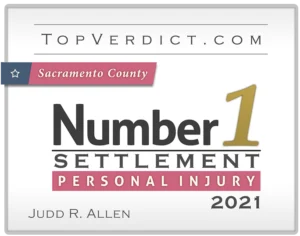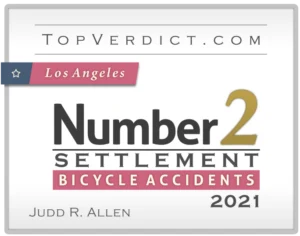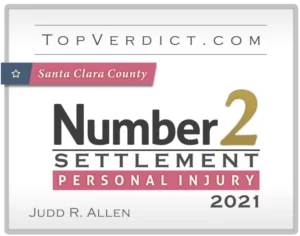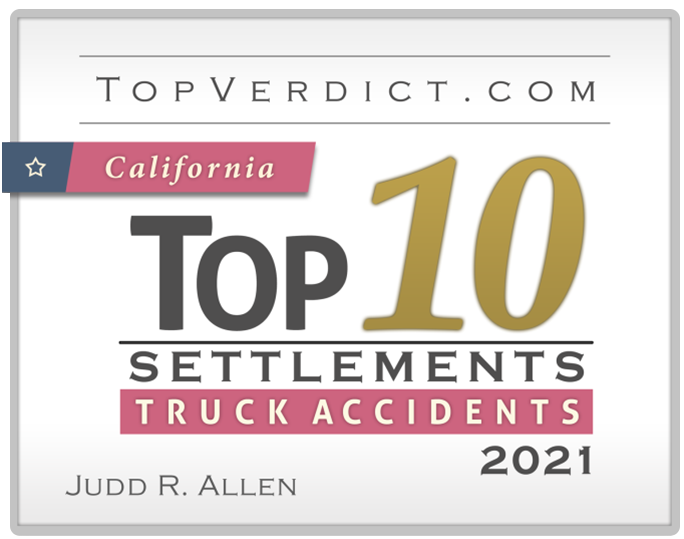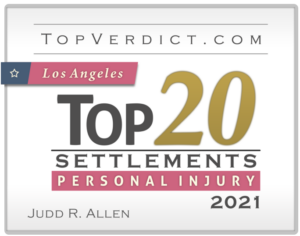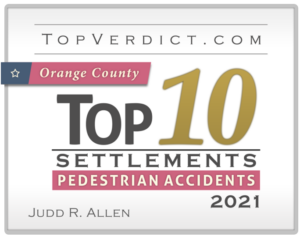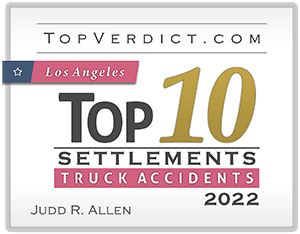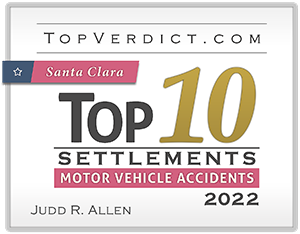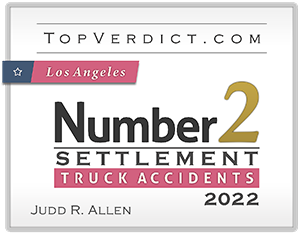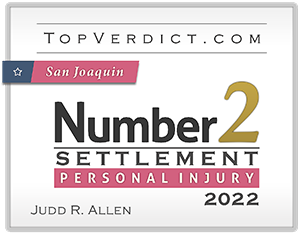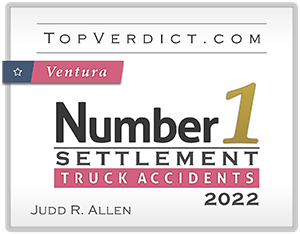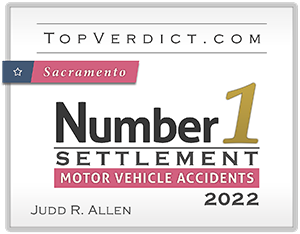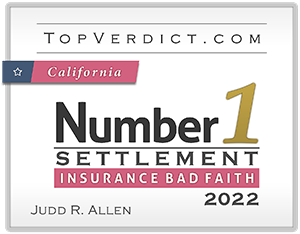 What Damages Are Available in Gardena Personal Injury Claims?
Determining the losses you can include in your claim can be laborious, especially if you are unfamiliar with the laws and procedures surrounding personal injury claims. Luckily, personal injury lawyers at Arash Law can help identify the damages you are entitled to and determine their worth. This may necessitate a thorough investigation of your situation and possibly the involvement of medical and financial professionals.
In California, personal injury claimants can seek compensatory and non-compensatory damages and, in some cases, punitive (or exemplary) damages.
Compensatory damages are usually calculable losses, such as:
Medical bills
Lost income
Loss of future earning capacity
Home and vehicle modifications
Property repairs
Compensatory damages include non-economic damages, such as:
Emotional distress
Disfigurement
Loss of enjoyment of life
Physical impairment
Inconvenience
Pain and suffering, contingent on the details of your case
Punitive damages may also be given to you, depending on the events that caused your injury. These damages are not meant to compensate injured plaintiffs but to punish defendants whose conduct is grossly negligent or intentional. Punitive damages are only given in cases where the defendant's actions involve malice, oppression, or fraud.
While hiring an attorney when filing a personal injury claim is always advisable, seeking legal advice is particularly important if you are pursuing non-economic or punitive damages. Non-economic damages are subjective losses and, thus, can be challenging to calculate without the help of a lawyer. Proving punitive damages can be even more challenging, as each aspect of the claim must be proven with "clear and convincing evidence" rather than just a preponderance of evidence. You must demonstrate a high probability that the defendant acted with malice, oppression, or fraud.
Is It Okay to Accept a Settlement Offer from the Insurance Company?
Before accepting a settlement offer from the liable party's insurance company, you should discuss the matter with a lawyer first. They are likely trying to settle your claim for the lowest possible amount. This is where the guidance of a personal injury law firm in Gardena becomes invaluable. Our aggressive lawyers will vigorously pursue the maximum compensation available for you.
Personal Injury Case Process in Gardena
Nevertheless, you can effectively navigate the process with proper guidance and support. Here is an overview of the steps involved in filing a personal injury claim:
Indeed, it can be daunting to file a personal injury claim, especially if you are unfamiliar with the legal system.
Consulting a lawyer
Here's a fact: insurance companies prioritize their profits over the victim's well-being. As such, you need a trusted personal injury lawyer to protect you and your best interests. This is also why the initial step in submitting a personal injury claim is to speak with an attorney.The lawyer will evaluate the details of your situation, such as the cause and extent of your injuries and any legal issues that may arise. They will help you determine if you have a case and inform you about its strengths, weaknesses, and chances of winning. Depending on their evaluation, the lawyer will decide if they can handle your case and give you a comprehensive action plan.
Collecting evidence
The next crucial step is to gather eyewitness accounts, accident scene photographs, surveillance camera footage, medical records, and other supporting documents. Evidence is essential to the outcome of your personal injury claim, as it helps establish that the other party was at fault for your injuries.
Demanding a settlement
After collecting evidence and establishing the liable party, the lawyer will determine the total cost of your damages. An adequate settlement should cover your current and future:


• Medical bills

• Lost income

• Pain and suffering

Filing an injury lawsuit
Should the other party's insurance company refuse to settle, the following action is to file a lawsuit for your injuries. This allows you to present your case in court, where a judge or a jury will determine the decision. If you win, the court will order the other party to compensate you for your injuries.
Discovery phase
During the discovery phase, both parties share and examine evidence and information from each other that may be relevant to the case. This process typically includes interrogatories, requests for documents, requests for admissions, and depositions.
Mediation
In some cases, both parties agree to use a neutral third party to try to resolve the claim without going to trial. In other words, mediation is an alternative resolution instead of going to court.
Trial and judgment
When negotiations and mediation reach an impasse, the case will ultimately be decided through a trial and a jury verdict and judgment issuance.
How Our Skilled Gardena Personal Injury Lawyers Can Help With Your Case
With over a decade of experience fighting for the rights of accident victims, the Arash Law team can increase your chances of success. Here are the things we can do to help you win your personal injury case:
Investigate the instances related to your case.
Gather evidence proving the other party is at fault.
Assess your damages to calculate the amount of compensation.
Connect you with medical professionals in Gardena.
Pursue the total cost of all the damages you are suffering.
What makes Arash Law stand out from all the other personal injury law firms in Gardena?
Our elite team
of personal injury lawyers has assisted thousands of clients and, to date, recovered more than
$500 million in settlements
. Since we operate on a
contingency fee basis
, you are not required to pay a cent upfront to benefit from our legal services. Call (888) 488-1391 today to arrange a free initial consultation.
If you choose our Gardena personal injury law firm for your case,
We'll secure the highest possible amount of settlement for you.
We'll connect you with the best Gardena medical experts.
We'll help you get all the benefits you deserve.
Connect with our Top-Notch Gardena Personal Injury Law Firm Today!
If you are injured by an accident in Gardena, contact Arash Law at (888) 488-1391 or fill out our free consultation form. Our success rate speaks for itself. While you focus on improving, we will handle your case and ensure you will get total compensation once the case is resolved.
We can also help you negotiate a settlement with big insurance companies in the following areas in California: Hawthorne, Lawndale, El Segundo, Inglewood, Torrance, Huntington Park, Vernon, Ladera Heights, Compton, and Culver City.
Record-Breaking Verdicts in the Following Areas of Practice
Get The Latest News from

The Best California Accident Law Firm Today