A disabled man was hurt after getting struck by a passing vehicle in Bakersfield on Tuesday evening, April 13.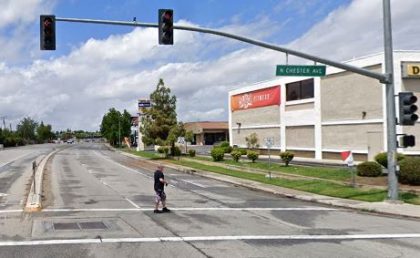 The accident transpired at approximately 8:00 p.m. in the area of North Chester and Washington Avenues in Bakersfield.
A disabled man was reportedly struck by a passing pickup truck. The reason why the pickup truck was unable to avoid him is currently unclear.
The disabled man sustained serious injuries as a result of the accident. He was rushed to an area hospital for treatment.
The driver of the pickup truck stayed and willingly cooperated with local authorities. Additional information about the accident is unavailable at the moment.
The California Highway Patrol is currently investigating the accident.

Pedestrian Accident Statistics
Pedestrian accidents have been increasingly becoming an issue throughout the United States. According to the Governors Highway Safety Association, pedestrian fatalities in the U.S. have increased by 27 percent from 2007-2016, while other traffic-related deaths decreased by 14 percent.
Pedestrian accidents often lead to severe injuries and even death to those who are unlucky enough to be involved in such an accident. Common injuries resulting from pedestrian accidents are head trauma like concussions or brain bleeds, traumatic brain injuries, and many other debilitating injuries.
Some common reasons pedestrian accidents occur are negligent driving, speeding, and drivers failing to yield to pedestrians. It is vital to seek the help of an experienced attorney when facing cases like this.
Personal Injury Attorney for Victims of Pedestrian Accidents in Kern County
The injuries sustained in pedestrian accidents can be catastrophic, and the cost of medical care and lost income resulting from such an accident can be exorbitant. To reduce their liability, the insurance company or defendant may try to coerce you into providing a recorded statement that later can be used against you to dispute liability or your damages. If you are injured due to a pedestrian accident, it's vital that you immediately seek the assistance of an experienced attorney to file a personal injury claim.
According to California law, you must file a pedestrian accident lawsuit within two years of the date of the accident. If you miss the deadline, you are precluded from ever pursuing a lawsuit to recover compensation for the injuries you sustained in a pedestrian accident. You will be precluded from seeking compensation in a lawsuit even if your injuries are severe.
Handling a case on your own can be quite challenging; you are not alone. Our lawyers at Arash law are glad to lend a hand. We will vigorously fight for your rights and ensure that you'll get the compensation that you rightfully deserve. You can visit our offices in Los Angeles, Sacramento, San Francisco, Riverside, Orange County, and San Diego, and you may also contact us at (888) 488-1391 for a FREE Consultation.