One person was killed while two others were hurt after a traffic collision involving a big rig near 28th Avenue on Thursday afternoon, May 6.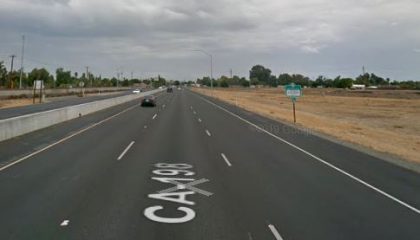 The deadly accident happened at around 2:45 p.m. on State Route Highway 198 near 28th Avenue.
Two field workers were reportedly riding a Ford pickup truck and were initially traveling on a dirt road. As they were attempting to get onto the highway, they, unfortunately, pulled out in front of a westbound big rig.
The two vehicles collided. Due to the severity of the impact, the pickup truck driver was ejected from the vehicle and was run over by the big rig.
The pickup truck driver was trapped under the big rig. Sadly, he was unable to survive his injuries and was pronounced dead at the scene.
The passengers in the pickup truck sustained critical injuries and were airlifted to the Community Regional Medica Center for treatment.
The California Highway Patrol is further investigating the accident. They will attempt to determine whether drugs or alcohol were a factor in the accident.

Big Rig Accident Statistics
'Big-rig' is the term used for the tractor-trailers and semis with which we share the road. These names are used interchangeably for huge cargo-carrying trucks.
While the average car weighs in at about 4,000 pounds, a big rig can top out at 80,000 pounds. This immense size discrepancy can lead to serious, often deadly accidents. A fully loaded big rig needs as much as 20 to 40 percent more stopping distance.
According to the U.S. Department of Transportation's Fatality Analysis Reporting System (FARS), big rig trucks have increased by 30 percent since 2009. There were 4,102 traffic fatalities involving a big rig in 2017 alone.
Big rigs are involved in some of the deadliest accidents on our roadways. If a big rig accident leaves you or a loved one injured – or worse – you need the skilled professional services of a California big rig accident attorney.
Kings County Wrongful Death Attorney for Victims of Big Rig Accidents
Suddenly losing a loved one due to a fatal tractor-trailer accident can be quite devastating and stressful. Pursuing a wrongful death claim with the assistance of an experienced attorney can help you navigate through the financial losses caused by accident. Through the wrongful death claim, the victim's family can seek compensation for the damages (such as loss of companionship and income, pain and suffering, and emotional distress) that the accident has caused them.
The aggressive accident lawyers at Arash Law have decades of experience handling these types of wrecks throughout California. We've helped thousands of people recover after accidents similar to yours. Our mission is to protect crash victims' rights and assist them in negotiations with large insurance companies that don't have their best interests at heart. You have nothing to lose in contacting us.
We offer free consultations with no obligation to retain our firm. We also work on a contingency fee basis, meaning you don't pay a dime unless we win you compensation. Get in touch online or call (888) 488-1391