Three people, including two young girls, were killed due to a deadly head-on collision in Corcoran on Thursday evening, April 1st.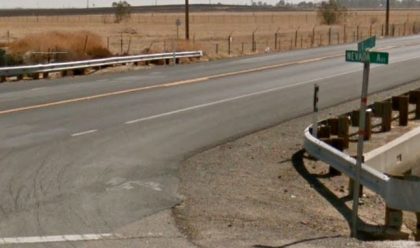 The fatal accident took place on Highway 43, north of Nevada Avenue in Corcoran, at approximately 6:30 p.m.
A northbound Toyota 4Runner driven by an unidentified 44-year-old man was reportedly traveling at high speeds and veered onto the opposite lane. The Toyota then collided head-on into a southbound Chevy Tahoe.
The Toyota then caught fire after the collision. The driver of the Chevy was later identified as Jaime A., along with his son, was injured in the crash. They were lifted to an area hospital for treatment.
Two young girls also occupied the Chevy. Unfortunately, the girls sustained life-threatening injuries due to the accident and were later pronounced dead at the scene.
The Toyota driver was also killed as a result of the collision. Speed was determined to be a factor in the collision. The case is currently under further investigation.

Fatal Head-On Collision Statistics
Head-on collisions are one of the deadliest types of traffic collisions. This is because head-on collisions involve a lot of force, leading to serious injuries and worse damages.
In a head-on collision, the collision force is increased by both involved vehicles' speed and weight. There is a lot of energy generated by head-on collisions. In turn, this increased energy means that injuries are more likely to be fatal in this type of crash.
Although head-on collisions only represent 2 percent of accidents, they account for 10 percent of fatalities on U.S. roadways. Head-on collisions mainly occur when drivers are distracted or are experiencing over-fatigue.
In this case, wrong-way driving was a factor in the collision. Every year, approximately 355 people are killed in the U.S. due to wrong-way drivers. With the average number of wrong-way collision deaths at 265, 1.34 fatalities per wrong-way death are calculated.
Kings County Wrongful Death Attorney for Victims of Head-On Collisions
It can be quite devastating to lose a loved one from a deadly head-on crash suddenly. This tragedy may leave the victim's family distraught with grief. It can be quite overwhelming to deal with the sudden death, which may cause them to be vulnerable to manipulation by the other party and insurance companies.
An experienced attorney can help the family throughout the legal process as they emotionally and financially recover from their losses. Their attorney can help them pursue a wrongful death claim.
In a wrongful death suit, the survivors sue the person responsible for an untimely death and the financial losses they caused. These losses can include funeral and burial expenses, as well as all the lost wages the victim would have earned between the time of the accident and his or her expected retirement.
Our attorneys from Arash Law are more than happy to visit you at your home or office—call (888) 488-1391 for a FREE Consultation with a personal injury attorney in California.