Two people were killed while three others were seriously hurt after a fatal head-on wrong-way collision in Lake View Terrace on Wednesday morning, March 10.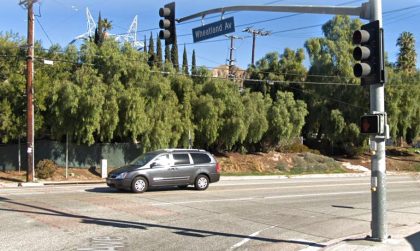 The deadly collision transpired at approximately 12:25 a.m. on the 11200 block of North Wheatland Avenue in Lake View Terrace.
Two unspecified vehicles collided near Foothill Boulevard. One of the involved vehicles was reportedly traveling on the wrong side of the road.
Two people were killed as a result of the collision. Three others were hospitalized with serious injuries.
The identities of the involved parties have not been disclosed at the moment. The reason why one of the vehicles was traveling in the wrong direction has not been established.
Local authorities are currently investigating the case. They will attempt to determine the factors and the liability.

Fatal Wrong-Way Collision Statistics
Head-on accidents can lead to severe injuries. Many of these injuries are permanent, and permanent injuries can lead to a lifetime of pain and suffering.
These injuries' financial costs are staggering: a lifetime of medical bills and lost wages for decades of work can quickly run in the millions of dollars.
Head-on collisions are also one of the deadliest types of traffic collisions as the force is stronger. In this case, the cause of the head-on collision is wrong-way driving.
Every year, approximately 355 people are killed in the U.S. due to wrong-way drivers. With the average number of wrong-way collision deaths at 265, 1.34 fatalities per wrong-way death are calculated.
Sadly, not all victims will be able to survive a head-on crash. Surviving family members have the right to sue a negligent driver for wrongful death after a fatal head-on collision.
These accidents are caused by various reasons, such as distracted driving, drunk driving, and driver over-fatigue.
Los Angeles Wrongful Death Attorney For Victims Of Fatal Wrong-Way Collisions
The sudden unexpected death of a loved one can be quite confusing, among other things. You shouldn't have to be confused or overwhelmed with wrongful death laws during this emotionally difficult time. A fatal car accident attorney from our office can handle the legal issues for you.
In a wrongful death suit, the survivors sue the person responsible for an untimely death and the financial losses they caused.
These losses can include funeral and burial expenses, as well as all the lost wages the victim would have earned between the time of the accident and his or her expected retirement.
Our lawyers from Arash Law are here to help you with your case. Our firm has over decades worth of experience and resources to help our clients receive the justice they deserve. We're conveniently located throughout California, with offices in Los Angeles, Sacramento, San Francisco, Riverside, Orange County, and San Diego, and are happy to visit you. Call (888) 488-1391 for a FREE Consultation with a wrongful death attorney in California.