A disabled man in a wheelchair was killed after getting struck by a suspected drunk driver in Long Beach on Saturday night, June 12th.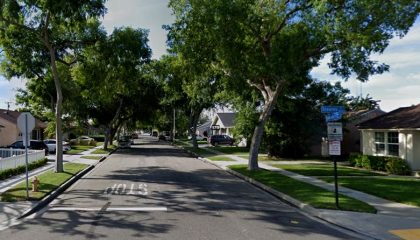 The fatal accident occurred at around 11:19 p.m. on Stearns Street and Radner Avenue in the streets of the Los Altos district. The disabled man was in his wheelchair, pushing a shopping cart on an unmarked pedestrian crossing when a westbound Honda Civic suddenly struck him.
Emergency personnel immediately performed life-saving measures on the victim, but unfortunately, he later succumbed to his injuries and was pronounced dead at the scene. Authorities later identified the Honda Civic driver as 26-year-old Joseph M. Police determined that he was driving while under the influence of alcohol at the time of the accident.
The DUI suspect was arrested and booked for manslaughter with a vehicle while driving intoxicated. He is detained on bail of $ 100,000. The accident is under further investigation. Witnesses that can give more information about the accident are urged to contact Detective Sean L. or Detective Kelsey M. (562-570-7355)

DUI Accident Statistics
Driving while under the influence is one of the most reckless and irresponsible things a driver can do. It won't only endanger the life of the drunk driver themselves, but it can also potentially cause irreversible damage and casualties to other people on the road.
According to the National Highway Traffic Safety Administration (NHTSA), approximately 30 people in the U.S. die every day due to drunk driving accidents. Drunk driving accounts for about 29 percent of all motor vehicle accident fatalities in the U.S. Around sixty-one percent of these drivers have a Blood Alcohol Content of .08 percent or higher.
One of the most disturbing things about DUI wrecks is that they are disproportionately likely to result in fatalities or severe injuries, including traumatic brain injuries (TBIs), broken bones, internal organ injuries, spinal cord damage, and partial or total paralysis.
In this case, an innocent pedestrian was struck by the DUI driver. According to the pertinent provisions of the California Vehicle Code, a driver is required to yield the right-of-way to a pedestrian crossing the roadway within any marked crosswalk or within any unmarked crosswalk at an intersection.
Wrongful Death Attorney for Victims of Fatal DUI Accidents in Los Angeles County
The sudden loss of their loved one may leave a lasting negative impact on the victim's family. However, although they cannot bring their loved ones back to life, they can still give their loved ones justice and receive the compensation they rightfully deserve through the wrongful death claim.
At Arash Law, we are proud to be aggressive advocates for the victim's family. Our law firm does not represent defendants, nor does it serve insurance companies. We use our skills, knowledge, and legal experience to fight for the interests of injured victims. Following an accident, you and your family need the very best California DUI victim lawyer on your side.
Our California DUI accident lawyers can help you put together a strong, effective legal claim. Relevant evidence in drunk driving accident cases can come in many different forms. Visit our offices in Los Angeles, Sacramento, San Francisco, Riverside, Orange County, and San Diego for any inquiries and concerns. You may also contact us through our hotline (888) 488-1391 for a free consultation with one of our attorneys.