An unidentified 64-year-old man was killed after getting struck by a vehicle in Littlerock on Sunday night, August 22.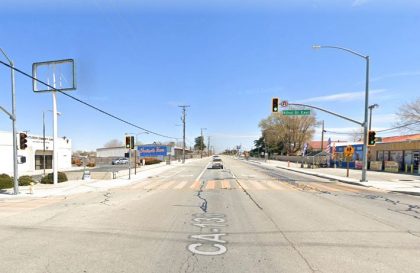 The accident transpired at approximately 8:22 p.m. on the westbound lanes of Highway 138, just east of 98th Street East in Littlerock. A 64-year-old man reportedly ran across the eastbound and westbound lanes for unclear reasons. He was then struck by a westbound 2019 Hyundai that was traveling at around 55 mph.
The 64-year-old man sustained fatal injuries in the crash. He was pronounced dead at the scene. His identity has not been disclosed. The driver that struck the older man stopped and remained at the scene. She was cooperative with authorities.
Information about the accident is limited at the moment. Local authorities are further investigating the case. Witnesses that can provide additional information about the crash are urged to call Officer M. Recalde of the Antelope Valley Area CHP office at 661-948-8541.

Fatal Pedestrian Accident Statistics
Pedestrians have made up a large percentage of traffic fatalities over the last 33 years. But why? This is because pedestrians are more vulnerable to road hazards than passengers in private vehicles. More than 5900 pedestrians were killed in 2016 across the United States, according to statistics from the National Highway Traffic Safety Administration (NHTSA), the federal agency responsible for ensuring the safety of those on America's roadways.
Pedestrians in California face some of the most dangerous conditions in the country. According to the National Highway Traffic Safety Administration, the fatality rate in California is 25 percent higher than the national average. In California alone, 893 pedestrians were killed, and 14,000 were injured on state roadways in 2018. Children and the elderly are the people most likely to be injured or killed while out walking in California. Pedestrian accidents injured 4,000 elderly Americans last year, resulting in more than 700 deaths across the country.
Wrongful Death Attorney for Victims of Fatal Pedestrian Accidents in Los Angeles County
Accidents involving pedestrians frequently result in serious injuries, and in the worst cases, death for the unfortunate. Depending on the circumstances of the accident, the victim's family may be overwhelmed with grief and unsure of what to do next. Speaking with an experienced pedestrian attorney is often the best step they can take. A wrongful death claim can be filed with the assistance of an attorney. They must, however, complete it as soon as possible.
California is strict with its statute of limitations. Victims can only file a claim up to two years from when the accident occurred. If you exceed the deadline, you will be precluded from receiving compensation for the damages the accident has caused you.
Wrongful death claims are vital as they allow the victim's family to seek financial compensation for damages like loss of income, funeral expenses, pain and suffering, and emotional distress. Do not wait to talk to an attorney. Our attorneys from Arash Law are prepared to answer all your questions related to your claim. Call (888) 488-1391 for a FREE Consultation with a wrongful death attorney in California.