A 27-year-old La Canada man was killed after a suspected DUI collision in Sun Valley on early Thursday morning, May 6.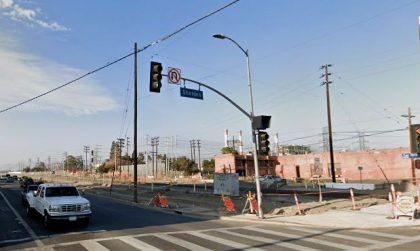 The accident transpired at approximately 1:00 a.m. on 5 Freeway near Sheldon Street in Sun Valley.
A 2003 Lexus IS300 was traveling at a high rate of speed, unfortunately, the driver was unable to keep the vehicle in its lane. The Lexus then struck a southbound BMW 325i.
Due to the severity of the impact, the Lexus veered off into the right shoulder and went into an embankment where it overturned.
An unidentified male passenger from the Lexus was ejected from the vehicle and sustained fatal injuries. He was pronounced dead at the scene.
The Lexus driver sustained minor injuries and was treated at the scene. Authorities later arrested the Lexus driver on suspicion of DUI. The BMW driver was uninjured.
The California Highway Patrol is further investigating the case. Witnesses that can give additional information about the accident may call the Altadena Area CHP office at 626-296-8100.

Fatal DUI Accident Statistics
Everyone deserves safe roads. Intoxicated drivers put innocent people — and themselves — at severe and unacceptable risk. While California and the United States as a whole have made some remarkable progress on curbing drinking and driving, there is still a very long way to go.
According to the National Highway Traffic Safety Administration (NHTSA), approximately 30 people in the U.S. die every day due to drunk driving accidents. Drunk driving accounts for about 29 percent of all motor vehicle accident fatalities in the U.S.
One of the most disturbing things about DUI wrecks is that they are disproportionately likely to result in fatalities or severe injuries — including in traumatic brain injuries (TBIs), broken bones, internal organ injuries, spinal cord damage, and partial or total paralysis.
Often drunk drivers commit several different negligent acts at the same time. They are more likely to speed, they repeatedly violate other traffic laws, and they have trouble holding their attention on the road and avoiding distractions.
Wrongful Death Attorney for Victims of Fatal DUI Accidents in Los Angeles
Car accidents occur under numerous circumstances. Many of them involve the negligent or irresponsible behavior of another driver.
After being involved in a fatal collision, don't hesitate to see the assistance of an experienced wrongful death attorney. Your fatal car accident lawyer can construct a robust case for you and fight to receive fair financial compensation for your immense losses on your behalf.
DUI accident victims are entitled to compensation for their economic losses and their non-economic suffering. Yet, recovering a fair settlement can be deeply challenging. Big insurance carriers defend most DUI accident claims. At Arash Law, our California drunk driving accident lawyers know how to hold defendants and large insurance companies accountable. We will help you maximize your financial compensation.
The sudden unexpected death of a loved one can be quite confusing, among other things. You shouldn't have to be confused or overwhelmed with wrongful death laws during this emotionally difficult time. A fatal car accident attorney from our office can handle the legal issues for you. Call Arash Law today at (888) 488-1391 or contact us online to schedule your free no-obligation fatal car accident case review.