A 22-year-old woman was killed after a motorcycle collision in Long Beach on Sunday evening, May 9.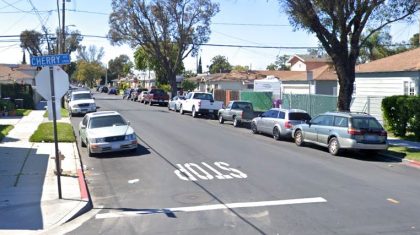 The deadly collision transpired at approximately 6:15 p.m. in the 6000 block of Cherry Avenue in Long Beach.
The motorcyclist was reportedly heading northbound on Cherry Avenue when she collided with a Ford Econoline.
The Ford was parking along the curb and was trying to enter traffic on Cherry Avenue. Unfortunately, the two vehicles collided.
The motorcyclist was seriously injured and was rushed to an area hospital, where she was later pronounced dead. The Ford driver remained at the scene and willingly cooperated with local authorities.
An investigation is currently underway. Authorities will attempt to determine the factors and the liability in the accident.

Fatal Motorcycle Accident Statistics
It is undeniable that motorcyclists are one of the most vulnerable motorists on the roadway. According to the U.S. National Highway Traffic Safety Administration (NHTSA) statistics, motorcycle riders have 16 times the risk of injury and 35 times the risk of a fatal crash compared to car passengers.
Motorcycle accidents can often lead to catastrophic and even devastating results. Approximately 5,286 motorcyclists were killed in the U.S. in 2016.
California has over 800,000 registered motorcycles. This, of course, means that there are also more motorcycle accidents in California than in other states. In 2017 alone, 16,505 motorcycle accidents happened in California, leaving 15,527 injured and 541 people dead.
Some of the common causes of motorcycle accidents are distracted driving, speeding, drunk driving, reckless driving, bad weather, wrong-way driving, and failure to observe traffic laws.
Los Angeles Wrongful Death Attorney for Victims of Fatal Motorcycle Accidents
The stress and sorrow following a loved one's death due to an accident can be too overwhelming. Professional wrongful death attorneys can stay updated on the official investigation on behalf of the family while ensuring that their client's legal rights and best interests are protected.
The aggressive motorcycle accident lawyers at Arash Law have decades of experience handling these types of wrecks throughout California. We've helped thousands of people recover after accidents similar to yours. Our mission is to protect crash victims' rights and assist them in negotiations with large insurance companies that don't have their best interests at heart. You have nothing to lose in contacting us.
We offer free consultations with no obligation to retain our firm. We also work on a contingency fee basis, meaning you don't pay a dime unless we win you compensation. Get in touch online or call (888) 488-1391