An unidentified 65-year-old woman was killed after getting struck by a passing vehicle on Childs Avenue and N Street on Wednesday morning, July 28.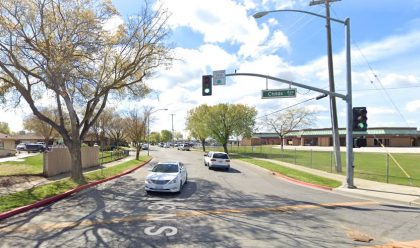 According to the initial reports from local authorities, the accident occurred at around 2:00 a.m. on Childs Avenue and N Street. Witnesses claimed that the woman had been lying on the road before the accident. A passing vehicle then struck her.
It was unclear why the woman was in the middle of the road before the accident. She sustained fatal injuries in the accident and was immediately taken to an area hospital, where she was later pronounced dead. The driver that struck the woman remained at the scene and willingly cooperated with investigators. He was uninjured in the mishap.
Local authorities are further investigating the accident. Witnesses that can give more information about the accident are urged to contact Officer Crain at 209-388-7754 or by email at crainl@cityofmerced.org.

Fatal Pedestrian Accident Statistics
Pedestrians are more vulnerable to the dangers on the road compared to passengers of private vehicles, motorcycle riders, and bicyclists. It's because they have no protection in case an accident occurs. Unfortunately, pedestrian accidents have been on the rise in recent years. Pedestrian fatalities in the United States increased by 27% between 2007 and 2016, according to the Governors Highway Safety Association, while other traffic-related deaths decreased by 14%.
Statistics show that California is particularly dangerous for pedestrians when compared to other states. On California roads in 2018, 893 pedestrians were killed, and 14,000 were injured. Negligent driving, speeding, and drivers failing to yield to pedestrians are all common causes of pedestrian accidents. When dealing with cases like this, it is critical to seek the advice of an experienced attorney.
Merced County Wrongful Death Claim for Victims of Fatal Pedestrian Accidents
A wrongful death lawsuit in California must also be filed within two years of the date of the accident. If a wrongful death lawsuit is not filed within that time period, a family member is barred from bringing it. Through the wrongful death claim, victims can bring the responsible party to justice, provide closure for your family, and provide financial compensation for your losses. Arash Law deeply sympathizes with those who have lost family members or spouses as a result of negligence.
The experienced personal injury and wrongful death lawyers at Arash Law have extensive expertise and knowledge representing California pedestrians who have been injured or killed in pedestrian accident cases. We take the time to get to know our clients and their cases in-depth, allowing us to obtain the most favorable settlements or jury verdicts for them. Call our office at (888) 488-1391 today to speak with a hit-and-run lawyer about your accident.