An unidentified 54-year-old man was killed after a multi-vehicle traffic collision in Costa Mesa on Sunday afternoon, May 9.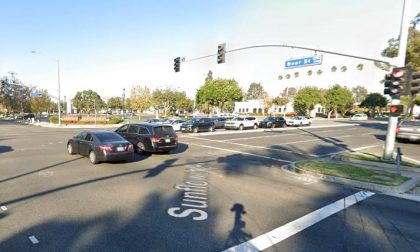 The deadly multi-vehicle collision took place in the area of Bear Street and Sunflower Avenue at approximately 1:54 p.m.
Three unspecified vehicles collided at the Costa Mesa intersection for unclear reasons.
The circumstances leading up to the collision have not been established.
One of the involved vehicles overturned after the mishap. One man died as a result of the collision.
Details about the accident are limited at the moment. Local authorities are currently investigating the case.

Fatal Multi-Vehicle Collision Statistics
Car accidents are sometimes life-altering and traumatic. Because of how universal cars are to our lives, drivers often forget just how dangerous they can become and that severe and even deadly car crashes can occur.
Tens of thousands of drivers and passengers lose their lives each year due to crashes. According to the United States Department of Transportation's Fatality Analysis Reporting System (FARS), there were 33,654 fatal vehicle crashes in 2018, which caused 36,560 deaths.
Multi-vehicle collisions are just one type of car accident. This type of accident usually occurs when three or more cars are involved in the accident. They commonly stem from a "chain-reaction" crash, wherein one vehicle will bump into another, causing it to crash into other cars on the roadway potentially. These types of crashes are commonly caused by drunk driving, speeding, and distracted driving.
Orange County Wrongful Death Attorney for Victims of Fatal Multi-Vehicle Collisions
When a motor vehicle accident leads to death, the family members of those who died suffer both emotionally and, often, financially. Losing a loved one from a fatal multi-vehicle collision can be quite devastating and painful for the victim's family. Facing cases like this can be complicated, which is why seeking the assistance of an experienced attorney is essential.
A wrongful death claim can bring justice to the responsible party, give you family closure, and provide financial compensation for your losses. Arash Law sympathizes deeply with those who have lost family members or spouses because of negligence. We want to help you get the most out of your wrongful death claim in California.
Call Arash Law today at (888) 488-1391 or contact us online to schedule your free no-obligation fatal car accident case review.