California

Amusement Park Accident Attorneys
PAY NOTHING UPFRONT

OVER $

500

MILLION RECOVERED

ZERO-FEES UNTIL WE WIN
You May Be Entitled to Compensation

Experienced Amusement Park Accident Lawyers in California
Our experienced California personal injury attorneys have extensive experience representing those who get injured at one of California's many amusement or theme parks. We represent both those who were injured at amusement parks like Disneyland or Universal Studios Hollywood as well as those who get hurt at county fairs or temporary carnivals that travel from place to place. We have succeeded in obtaining maximum compensation for our clients who have been injured in such scenarios through no fault of their own, no matter the extent or seriousness of their injuries.
Our approach is the same in every claim, no matter the amusement park or the injuries involved; we break down the injuries and the circumstances in which they occurred and then work meticulously backward from there. Only by doing so can we maximize the chances that our clients will walk away after their case gets resolved with the maximum recovery they could hope to achieve under California law.
If you choose to trust us to represent you in connection with your California amusement park accident, then you can rest assured knowing that you will be represented by a personal injury attorney who will take a deep interest in your case from beginning to end.
California is Full of Amusement and Theme Parks But Also Presents Significant Risks for Visitors to Those Parks
Millions of people visit large numbers of amusement and theme parks throughout California each year. The State of California is one of the most popular tourist destinations in the United States for visitors from all over the world. This is due to several factors, including California's beautiful weather, its long history as the world's entertainment capital, and its many attractions, including its many and varied amusement parks.
Among the attractions that bring thousands of visitors to California each year, there are countless theme parks and amusement parks scattered throughout the length and breadth of the state of California, with a large concentration of those parks in Southern California. Some of the many amusement parks in California include Disneyland in Anaheim, California Adventure, Magic Mountain Valencia, Universal Studios Hollywood, Knotts Berry Farm, Great America San Jose, Legoland Carlsbad, Scandia, Seaworld San Diego, Discovery Kingdom, Hurricane Harbor, Wild River, and Raging Waters.
Many of these parks offer thrilling rides that can be great fun as well as relatively safe, or as safe as an amusement park ride ever can be, for the park's patrons. However, there are often severe safety risks that accompany visits to both amusement parks and theme parks that many California residents or visitors to California may not be aware of when visiting these parks and riding these attractions. These can be especially great depending on whether the particular park and its owners and management take park visitor safety.
Some parks and their owners and operators simply do not put the resources into safety and risk prevention as they should. Consequently, visitors end up bearing the brunt of this problem through accidents and injuries when a park fails to properly vet the safety of its rides or invest in continued upkeep and monitoring and training for its staff. Also, some parks offer rides and attractions that have not been comprehensively checked for their safety before they were first put into use.
Amusement theme-park accidents in California have gradually increased over the past several years, as park owners seek to attract more visitors by offering newer, faster, taller, and scarier rides. Many of these rides offer great promise to thrill-seekers, but in many instances, result in injuries due to the stress these rides place on the human body. The competition among California amusement parks to provide the ultimate thrill ride has led to the creation of faster and riskier rides. As the speed and g-forces increase with each newer, taller, and faster ride that comes out, so too does the similar risk of serious injury or even death to the riders increase.
April 2019: $14M settlement in a traumatic brain injury case involving a defective piece of equipment at a factory.
– 
Brian Beecher
How Common Are California Amusement Park Accidents and What Are the Injuries That Occur as A Result?
While safety measures and regulations do exist in an attempt to minimize the risks to amusement and theme park visitors these measures often fall far short of their intended purpose to ensure the safety of all park visitors when one judges by the sheer number of these accidents that nevertheless still occur.
Therefore, despite government regulation and legal requirements for both park owners and operators, hundreds of amusement park injuries and deaths still occur every year, both in California and across the country. The International Association for Amusement Parks, an industry trade organization, estimated in 2016 that 335 million people visit an amusement park each year, with an estimated 30,000 injuries linked to amusement parks in 2016, the most recent year for which the organization had complete statistics.
According to an article in the San Francisco Gate on amusement park injuries in California, most individuals who get injured at amusement parks in California suffer minor injuries like cuts, bruises or bumps. People also commonly suffer from dizziness, nausea or vomiting as a result of the type of rides that are offered at amusement parks. However, individuals can also experience much more severe injuries as a result of amusement park accidents.
Some of the serious injuries people can sustain at an amusement or theme park include, but are not limited to, the following:
Strain or sprain of the neck
Stroke resulting from neck trauma
Traumatic brain injury
Broken bones
Lacerations
Deadly falls
Drowning
Who Regulates Amusement Parks in California and How Are They Regulated?
The US Consumer Product Safety Commission ("CPSC") tracks statistics for all amusement ride accidents. In California, the state Occupational and Safety and Health Administration ("Cal-OSHA") is also in charge of regulating and regularly inspecting amusement park rides. Cal-OSHA has a specific department, the Amusement Park and Tramway Unit, that regulates and tracks safety at amusement parks in California.
The Unit's records reflect that three deaths occurred at California amusement and theme parks in the period between 2011 and 2016, all of which were drowning accidents that happened in water parks. On a national level, the CPSC's data showed 22 deaths that had occurred at amusement parks between 2010 and 2016, while in 2016 30,900 emergency room visits were attributed to amusement park injuries.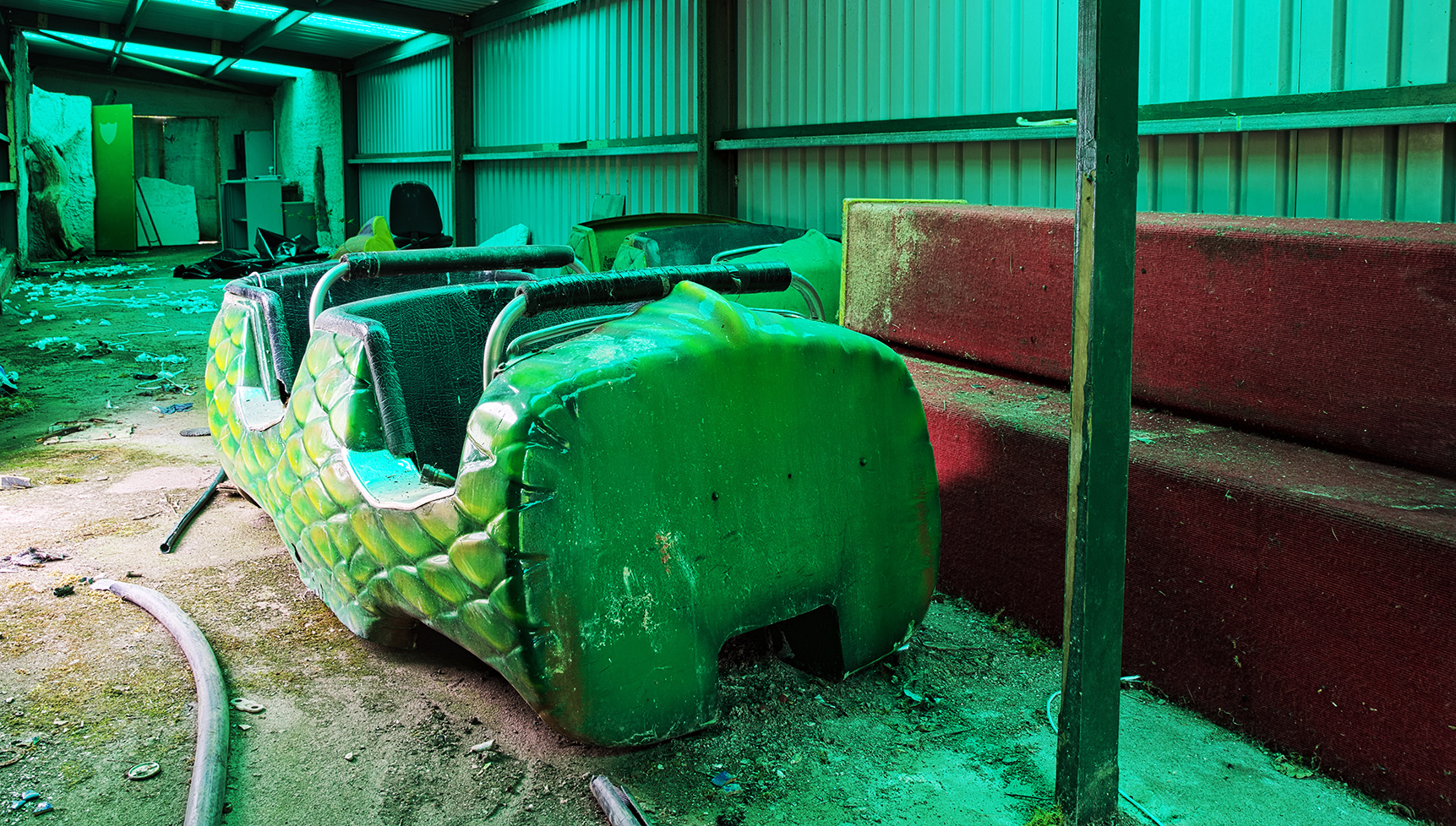 800+ Real Client Reviews Verified by Google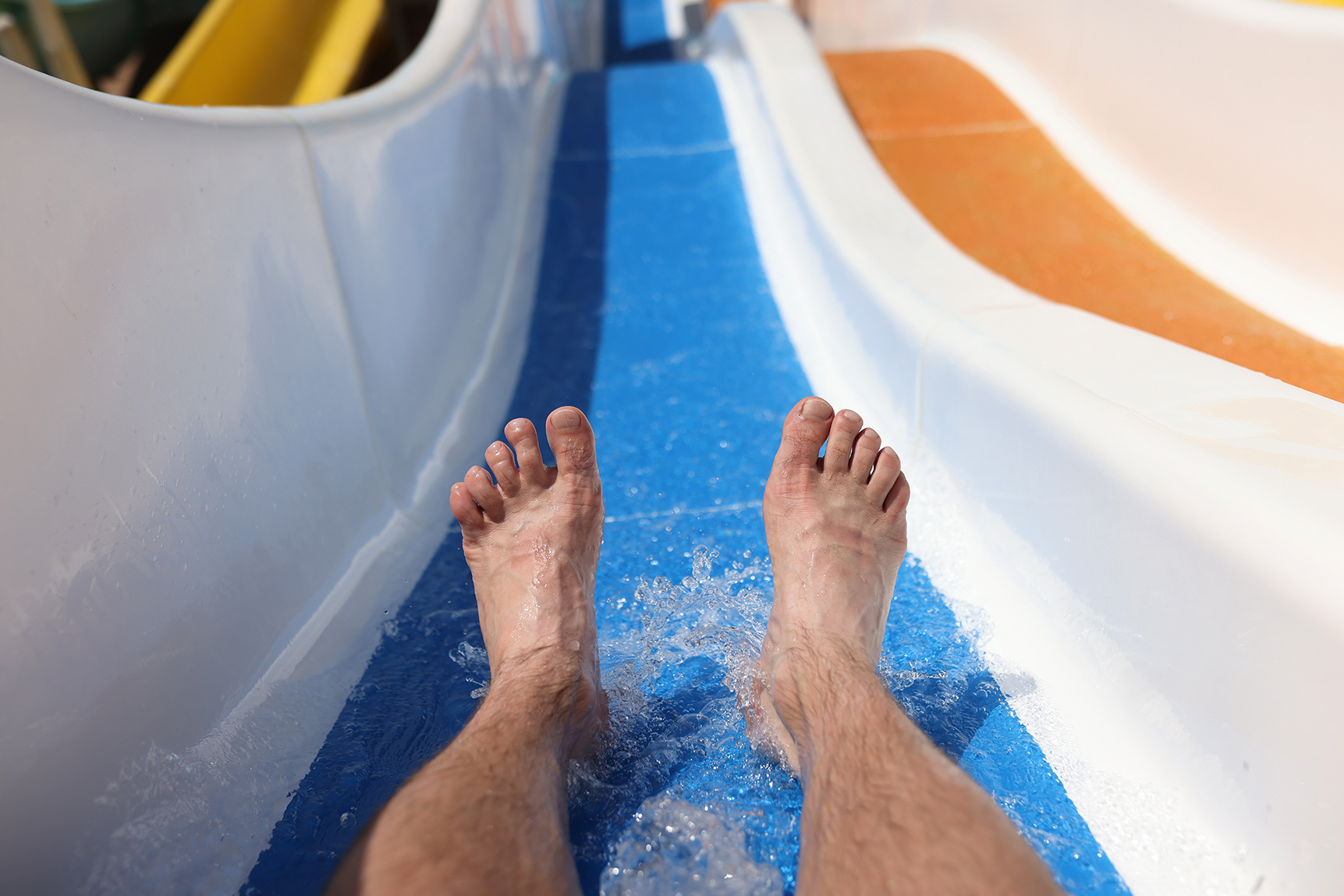 Water Park and Water Slide Accidents and Injuries in California
One of the most dangerous types of amusement and theme parks are water parks. The three most recent deaths at amusement and theme parks in California we all drowning accidents that took place at water parks.
Aside from the risk of drowning, water parks also can have other unique dangers that may not be present at different types of amusement parks, like water in places that can easily cause patrons to slip and injure themselves. Water parks also may not have sufficient lifeguards on duty and may not take appropriate precautions to ensure that park patrons can swim, which increases the likelihood of an incident occurring.
County Fair & Local Carnival Accident Claims
While California's large theme parks are in a fixed location and are a well-known source of accidents, many more injuries and accidents occur at county and local fairs and carnivals, many of which set up for a few days and are then gone the next day only to pop up somewhere miles away. Traveling fairs and carnivals pose a particular risk of accidents to their patrons because the rides are repeatedly assembled and disassembled by carnival staff, many of whom do not have the proper training or any training at all in how to assemble or even to operate the machinery or rides.
The rides at these fairs often are set up, broken down, and then moved to another location, perhaps even another state, without adequate and proper inspection, which makes it even more difficult to monitor the safety of these rides. Some of the rides also are old and built on outdated designs And lack entirely in modern safety equipment. Once the carnival or county fair has ended, the rides may be removed, and vital evidence can disappear with them.
Our Experience and Approach in Representing Amusement Park Injury Victims in California
Those injured in amusement and theme parks are represented by Arash Law's top-notch injury lawyers under Arash Khorsandi. We represent clients throughout the entire state of California from offices conveniently located across the length and width of the state. Our approach is also different from many other personal injury attorneys.
We will not sign you up as a client and then forget about you and never speak with you again except to tell you why we think you should settle your case several years down the line. Once you have committed to us that we will be your attorneys, one of our attorneys will always be available to discuss your case with you.
We will review your case with you, discuss in detail what damages you may be entitled to under California law and explain the process so that you can be confident that you know what to expect from the process and what your claim may be worth under California law. We will not make promises to you about what you can expect to recover and then try to convince you to take less money at a mediation or settlement conference years later.
Instead, we pride ourselves on being honest and straightforward with you from our first meeting in terms of what you can expect from the process and what you can realistically expect to receive in compensation considering your injuries and the facts of your particular situation.
If you are looking for an experienced, honest and aggressive attorney to represent you in connection with your amusement park or theme park injury anywhere in California, contact our firm today at (888) 488-1391.
How our Skilled Personal Injury Lawyers Help You Navigate the Legal Challenges Associated with an Amusement Park Injury
When it comes to pursuing legal claims related to amusement park accidents, there are often several legal challenges that may impede attorneys who are unfamiliar with representing clients pursuing such claims. As a preliminary step, our experienced California amusement park accident attorneys at Arash Law led by Arash Khorsandi will work with expert safety investigators who can help to reconstruct the accident in which our client was injured and pinpoint the specific mechanism of injury in each case.
Safety experts and investigators "take apart" every incident in which one of our clients is injured to determine the cause of the amusement park injury or accident. While the park may conduct an internal investigation, it is essential for an injured claimant to obtain their independent investigation of the accident because an amusement park and its staff will do everything they can to shift blame for an accident away from the park.
It is vital to hire an experienced California amusement park accident lawyer to investigate and prosecute your claim as soon as possible after the accident has occurred to ensure that essential evidence is preserved. It's also crucial that the amusement park's employees do not destroy documents and evidence relating to the accident, owners or managers to cover their tracks.
Some Dos and Don'ts For Those Who Get Hurt in An Accident at an Amusement or Theme Park in California
Amusement and theme parks often are required to carry large amounts of liability insurance coverage because even in the most well-run establishment, amusement parks carry significant risks, much more so than the average business. After an incident at an amusement park in which you were injured, you should carefully consult with an experienced California personal injury attorney before agreeing to any settlement with the amusement park, its attorneys or insurer(s).
However, you should not be quick to accept an insurance settlement without the advice of an attorney. You need a clear idea of what your current and future injury-related expenses, as well as such intangible costs as pain and suffering, are before you sign a legally binding agreement that gives up your right to later sue the park or its insurer(s). Otherwise, you could find yourself running out of money later on and paying out-of-pocket, and going into debt because you did not obtain the maximum recovery that you could have for your amusement park accident given that an attorney did not represent you.