California

Helicopter Crash Injury Lawyers
PAY NOTHING UPFRONT

OVER $

400

MILLION RECOVERED

ZERO-FEES UNTIL WE WIN
You May Be Entitled To Compensation

The Best Helicopter Crash Lawyers in California with a Proven Track-Record
You might not think of helicopter crashes as a common occurrence, but recent media attention to high-profile crashes has shown us that helicopter crashes can happen. They also cause devastating losses. Even a relatively minor helicopter crash can cause millions of dollars in property damage and injuries.
More serious crashes can be fatal, and surviving family members are left with a lifetime of emotional suffering and financial losses. The California helicopter crash lawyers at our award-winning law firm are here to protect your legal rights after any type of helicopter accident. Learn more about the common causes of helicopter accidents and other types of aviation injuries.
Common Causes of Helicopter Accidents
There are many reasons why helicopters crash. It is important to work with an attorney who understands the technical issues associated with aviation so they can prove who was at fault for causing the accident. What follows are some of the most common causes of helicopter accidents.
Pilot error is likely the most common cause of all aviation accidents. When a pilot is negligent, they can be held accountable for the injuries (or deaths) they cause. The pilot's employer can also be held accountable, as can the owner of the aircraft.
There might be related companies that can also be liable for your injuries, such as a helicopter tour or a private charter company that arranged the flight. An experienced helicopter accident attorney will know how to find all potential defendants and prove that they are legally at fault ("liable") for the accident, which helps to ensure that you have access to all the compensation you are owed for your injuries.
Sometimes a helicopter is likely to crash before it ever leaves the ground. Helicopters – like all aircraft – must be regularly inspected. In addition to thorough annual inspections that are required by law, helicopter owners must keep their aircraft in good working condition at all times.
Pilots must ensure that an aircraft is safe to fly before they leave the ground. A crash caused by poor maintenance could lead to liability for the owner or pilot, as well as a company that was hired to repair or maintain the aircraft.
Like a car, a helicopter is a complicated mechanical machine functioning by thousands of parts that can break. Aircraft are even more complex machines than cars, meaning that there is even more potential for defects in parts, components, systems, or the entire helicopter as a whole. Manufacturers can be held liable for helicopter crashes caused by defective parts, known as "strict products liability." Strict liability means that an injury victim does not have to prove that the manufacturer was negligent.
As long as the product was being used as intended when it caused the accident, the manufacturer can be held liable for the victim's injuries. The helicopter lawyers at Arash Law headed by Arash Khorsandi are experienced in handling these products liability claims in addition to personal injury and wrongful death claims.
Other Types of Aviation Injuries
Though a crash is the most dramatic type of helicopter accident, it is not the only way that a passenger can be injured on an aircraft. Injury victims are entitled to compensation for other types of aviation injuries as well. Injuries can also be caused by:
Heavy turbulence
Cargo that is not properly secured within the helicopter
Passenger and crew negligence during the flight
Accidents while boarding or exiting the helicopter (especially if the tail rotor is still in motion)
Slip and fall accidents in the airport or on the tarmac
If you have aviation injuries that were not due to a crash, it is still important to consult with a helicopter injury lawyer about your legal rights. You do not want to miss out on compensation that you are legally owed for your aviation injuries.
Settlement in a Wrongful Death Motor Vehicle Accident – largest Wrongful Death Settlement in Monterey County in 2020 – Top 20 Wrongful Death Settlement in California for 2020.
– 
Judd Ross Allen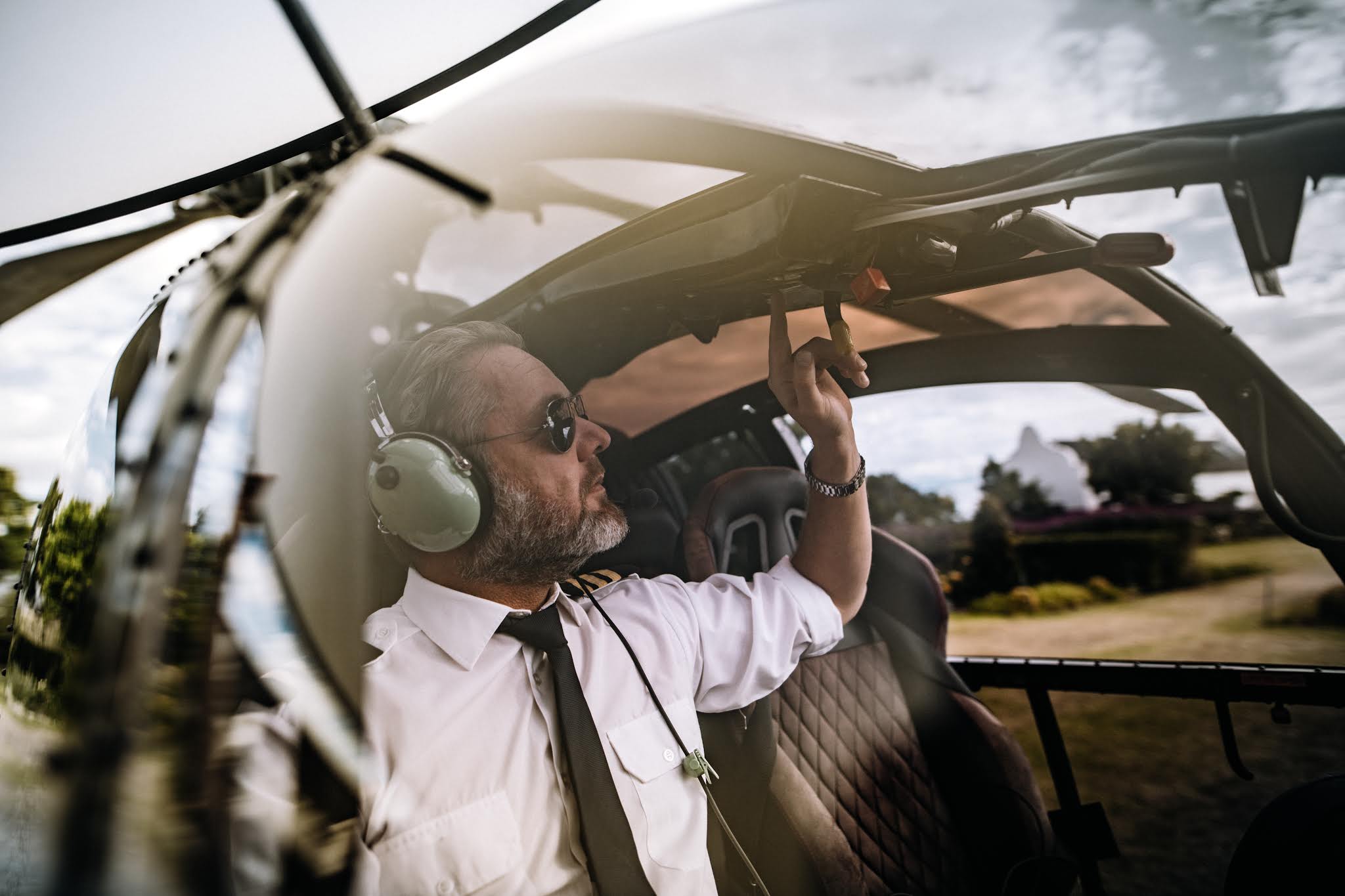 Wrongful Death Claims in Helicopter Accident Cases
Unfortunately, many helicopter crashes result in fatal injuries. It can be difficult for surviving family members to even consider filing a claim and going through a legal process while they are dealing with their grief. It is, however, important to hold negligent parties responsible for the deaths they cause.
Negligent manufacturers, helicopter owners, and pilots must all be held accountable for the deaths they cause. This accountability helps deter others from the same negligence. It can even save lives in the future. What follows are some answers to the most common questions our helicopter accident attorneys get asked about wrongful death cases.
1
Who Can File a Wrongful Death Claim?
In general, a surviving spouse has priority to file a wrongful death claim. Children can also file a wrongful death claim, and if they are still minors, an estate administrator can file the claim on their behalf. There are also special situations in which registered domestic partners, grandchildren, and other dependent minors (such as stepchildren) might also be eligible to file a wrongful death claim.
In the unusual situation that no family members can be found, and the victims died without a will, more distant relatives can also be allowed to file the wrongful death claim. It is important to consult with a wrongful death lawyer about your case if you fall under one of these special circumstances. Not all relatives are eligible to file a wrongful death claim.
2
How Long Do I Have to File a Wrongful Death Claim?
In general, wrongful death claims must be filed within two years from the time of the victim's death. This window of time does not mean that you have two full years to hire an attorney. Your helicopter crash lawyer will need time to investigate your case and consult with expert witnesses. There are also certain deadlines that might apply before the statute of limitations.
If, for example, you are suing a city for negligently maintaining its airfield, you must notify them of your claim within six months of the death. This "notice of claim" applies to any defendant that is a government agency. Your helicopter accident lawyer will ensure that all of these deadlines are met. It is, however, important to hire them as soon as possible so that you do not miss a deadline and lose your claim forever.
3
Who Is Liable for Wrongful Death?
There are many potential defendants in a wrongful death claim resulting from a helicopter accident. These are the same defendants who are liable for other helicopter injuries, such as pilots, owners, charter companies, manufacturers, and others whose negligence caused the victim's death.
Our experienced helicopter attorneys know how to find all potential defendants so that you have access to all the compensation you are legally owed for the wrongful death. Anyone who contributed to a preventable death must be held accountable for it, which is the only way to prevent fatal mistakes in the future.
4
What Losses Can Be Compensated in a Wrongful Death Case?
There are many expenses that can be claimed in a wrongful death claim resulting from a helicopter crash. Burial and funeral expenses are common. If the victim had any medical bills before their death, these too could be claimed. There may be lost wages that represent the victim's earnings from the time of their wrongful death through their expected retirement age.
Surviving spouses (and registered domestic partners) are also entitled to compensation for loss of consortium. This loss of consortium represents the emotional losses associated with a spouse's untimely death, such as care, companionship, affection, and even access to sexual relations. Jurors are human. They understand that the untimely death of a spouse will be emotionally devastating, and our lawyers can help prove the value of this loss.
5
What If I Can't Afford a Helicopter Accident Attorney?
You will never have to pay any money upfront to hire our trusted firm. Like many personal injury attorneys, our helicopter crash lawyers work on a contingency, meaning that you agree to pay us a portion of whatever award we get for you.
If you don't get paid, we don't get paid. Our contingent fee agreements clearly spell the terms of our representation, including court costs, administrative fees, expert witness fees, and other litigation expenses. If you have any questions about how a contingent fee agreement works, just ask! We want to make sure all of our clients understand the financial arrangements and feel comfortable with our representation.

Emperatriz Ayala
My husband had an accident 2 years ago, a 85 years old man hit him, the Arash law group works very well on my husband case that took 9 month and he won the case and my husband was happy with the results. A year later I got into an accident as well and I'm still waiting in my case is almost resolving and it's 9 months already. This people knows the law and they do their job right to help you out in getting the most for you to fight on your behalf. I strongly recommend the Arash Law firm they do things right in a efficient and professional manner.

Chris Zavala
Had a great experience with all the people at Arash law. Long story short was in a bad car accident. It was overwhelming and the whole process was a lot, but they kept me in the loop. They answered all my questions and gave me great advice. Couldn't be any happier. Would definitely recommend anyone looking for a personal injury lawyer. They'll guide you through the whole process!

Jill Smith
Having Arash Law handle my auto accident was the best decision I could have made. Everyone I interacted with was kind, professional and detail oriented. I am extremely happy with the outcome and would recommend them highly.

Joseph R. Porter
From start to finish, Arash Law firm is there every step of the way with close, constant, personal contact and attention. I never knew a Law firm could actually care so much for me as a person and what I was personally going through as well as the settlement I was going to recieve once my case was finally completed. Thank you to everyone at Arash Law for your ongoing support and communication. You are the ONLY firm I will ever recommend to someone who is need of a great attorny.

Monica Parra
I had an excellent experience with Arash Law. I will definitely recommend to my family and friends. I interviewed a few firms before deciding to work with Arash Law. What made my experience excellent was (i.e. head attorney being accessible to talk to and he answered all my questions and concerns, sensitive and thorough personel who completed in home intake & follow up process, being connected immediately to quality Physicians who addressed my injuries and recovery process, clear contract-read throughly to ensure its something you can commit to). Being in a car accident is a traumatic experience and I had a sense of peace knowing Arash Firm was walking with me throughout the whole process. Thank you Arash Firm for all your hard work and help. I am so grateful and appreciative for you all! 🙏 With Gratitude, Monica Parra
Helicopter Crash Lawyers for All California Accident Cases
You don't have to spend hours online searching for the best "helicopter crash lawyers near me" because you've already found the best injury law firm in California. Our skilled helicopter crash lawyers in Arash Law led by Arash Khorsandi, Esq. have decades of experience. We understand the legal, technical, and medical issues that come up in helicopter accident cases.
Our skilled legal team has collected over 400 million dollars for clients across the Golden State. We serve clients in Los Angeles, San Francisco, Riverside, Bakersfield, Santa Barbara, San Jose, San Diego, Fresno, Sacramento, Sherman Oaks, and throughout California. Call (888) 488-1391 today to schedule your free consultation. Don't wait. The sooner you have an experienced injury attorney fighting on your side, the better protected your legal rights will be.