Minor injuries were reported after a multi-vehicle traffic collision on Highway 99 on Monday afternoon, April 19.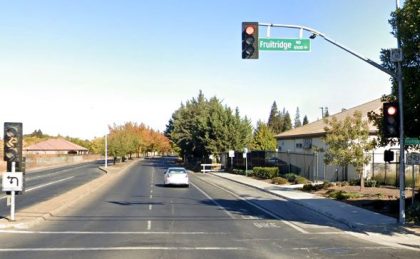 The accident took place on the southbound lanes of Highway 99, just north of Fruitridge Road, at approximately 5:47 p.m.
Four unspecified vehicles collided on the roadway in unclear circumstances. How the collision occurred, and the reason why it happened has not been established.
Several people were injured as a result of the crash. It is unclear how many people were hurt, but an ambulance was reportedly requested to the scene.
The accident is currently under investigation. The California Highway Patrol will attempt to determine the reason why the accident occurred and the liability.

Multi-Vehicle Collision Statistics
Multi-vehicle collisions are just one type of car accident. It usually involves three or more vehicles. A "chain reaction commonly causes this type of accident," wherein one car will bump into another, which will cause the other vehicle to crash into another one potentially. These accidents commonly occur due to reckless drivers, speeding, drunk drivers, and distracted drivers.
Car accidents in the U.S. happen more often than you think. According to the National Highway Traffic Administration, a car accident occurs every 60 seconds. This means approximately 5.25 million car accidents occur every year throughout the country.
Accidents can happen in the blink of an eye. Driving anywhere in California is risky. The majority of collisions, however, are preventable. 94% of all accidents are attributable to human error.
Sacramento County Personal Injury Attorney for Victims of Multi-Vehicle Collisions
Victims are entitled to seek compensation for the damages that the accident has caused them. But it can be quite challenging to face a multi-vehicle collision case on your own.
Your accident may have left you with high hospital costs, ambulance fees, surgeries, medical equipment, disability, rehabilitation, or live-in care. As the bills stack up, you might wonder when you'll receive payment for your damages.
Speaking with an attorney is often the first step in getting your medical bills paid. An experienced California accident attorney can help move your case along with insurance companies or the judicial system, resulting in quicker payment for your bills.
At Arash Law, we fight hard for injury victims. Call Arash Law today at (888) 488-1391 or contact us online to schedule your free no-obligation fatal car accident case review.