A 56-year-old bicyclist was seriously hurt after getting struck by a suspected DUI driver in La Jolla on Saturday night, July 3.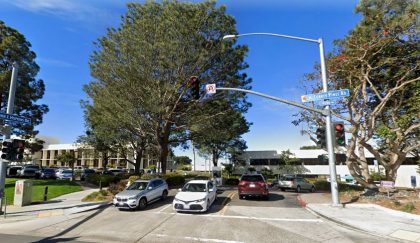 The accident happened at approximately 9:00 p.m. on North Torrey Pines Road near Muir College Drive in La Jolla. The bicyclist was reportedly riding in a marked bike lane when a 2020 Lexus NX300 suddenly drifted into the bicycle lane and hit him.
The victim was seriously injured as a result of the crash. He sustained multiple facial injuries and was immediately taken to an area hospital for treatment. Local authorities later determined that the Lexus driver was under the influence at the time of the accident.
The Lexus driver was arrested on DUI-related charges. The identities of the involved parties have not been disclosed. Local authorities are further investigating the accident.

DUI Bicycle Accident Statistics
Every year, approximately 742 people lose their lives as a result of tragic bicycle accidents. A total of 857 bicyclists were killed in 2018, making it the deadliest year on record for bicyclists. According to statistics, California has the highest number of bicycling-related deaths per year in the country. In 2017, 145 cyclists were killed, and 11,116 were injured in California, according to the National Bicycle Safety Foundation.
It is likely that the driver failed to yield the right of way, failed to check for bikes before pulling out, ran a stop sign or red light, or was otherwise distracted while driving in many of these instances. Driving while texting, driving under the influence of alcohol, and driving carelessly can result in a bicycle collision.
In this case, intoxicated driving was a factor in the accident. Drunk driving is one of a driver's most irresponsible and dangerous things. Unfortunately, every year in the United States, about 300,000 people are wounded by drunk driving accidents.
Personal Injury Attorney for Victims of DUI Bicycle Accidents in San Diego County
You must bring a separate personal injury claim to the civil court if you were hurt in a DUI accident. In particular, in the civil court, some of the rules differ. A DUI victim attorney near you should ask you to represent professionally if he can seek a civil injury claim for you. Your lawyer may enter into evidence in your civil case any information uncovered in the criminal case, including a DUI conviction.
DUI victims have to fight off any unfair distribution of the fault aggressively. When the drunk driver is fully responsible for a crash, he carefully assembles and presents evidence. Your attorney must hold the DUI driver accountable for his crime.
If you or someone you love was recently involved in a bicycle accident in California, come to Arash Law. We have experience representing clients in these scenarios. Please pay our offices in Los Angeles, Sacramento, San Francisco, Riverside, Orange County, and San Diego a visit for inquiries and questions. You may also contact us at (888) 488-1391 for a FREE Consultation.