An unidentified Oakland man was killed after a multi-vehicle traffic collision on early Sunday morning, May 23.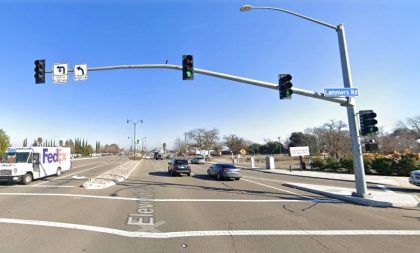 The deadly collision happened at approximately 1:00 a.m. near the intersection of 11th Street and Lammers Road in Tracy.
Multiple vehicles collided on the roadway for unclear reasons. The circumstances leading up to the accident have not been established.
One person sustained life-threatening injuries from the crash. Despite the life-saving measures performed by the paramedics, the Oakland man succumbed to his injuries and was later pronounced dead.
Occupants from the other vehicles were taken to an area hospital for treatment. It is unclear whether drugs or alcohol were factors in the collision.
Local authorities are currently investigating the case. They will determine the cause and the liability in the accident.

Fatal Multi-Vehicle Collision
Motor vehicle accidents are one of the leading factors in unintentional injury deaths in California. According to the National Highway Traffic Safety Administration, there were 3,304 fatal car accidents in California in 2017. In 2018, 48 over 100,000 people died from their injuries on average in California.
With so many vehicles sharing the same roads, traffic congestion, gridlock, and (most seriously) car accidents – both deadly accidents and those resulting in severe injuries – will undoubtedly follow.
When three or more cars collide on the roadway, it is considered a multi-vehicle collision. This type of car accident is commonly caused by a "chain reaction," when one car bumps into another, which causes the other to hit the next vehicle. Multi-vehicle collisions are commonly caused by drunk driving, speeding, and distracted driving.
Wrongful Death Attorney for Victims of Fatal Multi-Vehicle Collisions in San Joaquin County
After suddenly losing a loved one from a fatal multi-vehicle collision, the victim's family may face extreme distress and stress. You might wonder how you will ever be able to live your everyday life again. It will take time, and there are no quick fixes, but you can learn to cope and rebuild your life.
One step that many families find helpful after losing a loved one in a car accident is meeting with a compassionate fatal car accident attorney.
Our team of compassionate and experienced California fatal car accident lawyers is available to help you after a loved one's death in a car accident. Arash Law has recovered more than $500 million for previous clients just like you. We serve victims and their families in San Francisco, Riverside, San Jose, San Diego, Sacramento, Sherman Oaks, and many other areas in California. We also offer legal services in many different languages.
Call Arash Law today at (888) 488-1391 or contact us online to schedule your free no-obligation fatal car accident case review.