One unidentified person was killed after a fatal two-vehicle traffic collision in Visalia on Wednesday morning, April 21.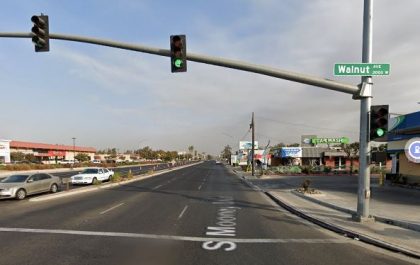 The deadly collision transpired at approximately 2:30 a.m. at the intersection of Mooney Boulevard and Walnut avenues.
A Chevy Colorado pickup and a Honda pilot collided in the area of Visalia. The driver of the Hond was initially heading west on Walnut when she ran a red light and T-boned the pickup truck.
The pickup truck driver was fatally injured from the crash and was later pronounced dead at the scene. The Chevy driver sustained moderate injuries and was taken to Kaweah Delta hospital for treatment.
Drugs and alcohol were not considered as factors in the collision. No arrests have been made at the moment.
The California Highway Patrol is further investigating the case.

Fatal Two-Vehicle Statistics
Tens of thousands of drivers and passengers lose their lives each year due to major car accidents. According to the United States Department of Transportation's Fatality Analysis Reporting System (FARS), there were 33,654 fatal vehicle crashes in 2018, which caused 36,560 deaths. Because of how universal cars are to our lives, drivers often forget just how dangerous they can become and that severe and even deadly car crashes can occur.
A variety of reasons causes these car accidents; they mainly occur due to drunk drivers, distracted drivers, people who break the speed limit, and drivers who ignore road laws in general. Unfortunately, fatal car accidents are becoming way too common in the state of California. They frequently occur on California's large and congested highways.
The California Office of Traffic Safety (OTS) reports that there were 3,563 car accident fatalities throughout the state in 2018 alone. Thousands of California residents must deal with grief and sudden loss in the wake of California's deadly accidents.
Tulare County Wrongful Death Attorney for Victims of Fatal Two-Vehicle Collisions
The pain and trauma that a car accident brings to its victims can be quite overwhelming. These accidents leave the victim's family filled with grief and sadness over the sudden loss of their loved one.
If you have been a victim of a fatal car accident, don't wait. Seek the assistance of an expert attorney now. Attorneys can serve as both a helpful legal guide and an advocate of justice for their clients. They can assist in you filing for a wrongful death claim.
Our attorneys from Arash Law have the resources that can help them successfully prove the liable party's negligence. They can re-interview important witnesses, review relevant surveillance footage from the scene, and obtain the responsible party's phone and texting records.
Call Arash Law today at (888) 488-1391 or contact us online to schedule your free no-obligation fatal car accident case review.