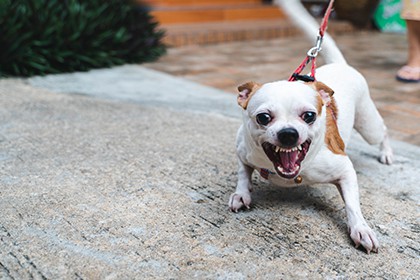 What To Do If You're Bitten By a Street Dog?
Dog bites can be a particularly dangerous type of injury. In addition to serious internal injuries, such as brain damage or bleeding, the risk of infection is great. Dog mouths are known to be a breeding ground of bacteria. Even minor bites can quickly become infected with all types of bacteria.
This fact is why it is important to see a doctor for preventative care, even if you do not think you have suffered serious injuries. It is important to know what to do after a dog bite so that you can protect both your health and your legal rights. The experienced California dog bite lawyers at Arash Law have prepared this guide to help you know what to do if a street dog bites you.
Get medical attention
The most important step to take after a dog bite is getting whatever medical attention you need. You might need to call an ambulance to take you directly to the emergency department in some serious cases. At other times it might be fine to go to an urgent care center later in the day.
In either event, you must see a doctor for your injuries. You do not know what types of shots you might need to protect yourself. You also do not know how severe your injuries are. Some serious injuries, like brain damage or internal bleeding, do not always show symptoms right away.
If you wait to see a doctor, it could be too late. It is also likely that you will need shots to protect yourself from the risk of infection and other diseases. Dog mouths are notoriously dirty.
If you do not get preventative care, you risk infection or even serious diseases like rabies. Rabid dogs are no longer very common, but rabies has an incredibly high mortality rate if you are bitten by one. You should always see a doctor as soon as possible after a dog bites you to ensure you get all the necessary preventative care.
Get any information you can about where the dog came from
If the owner is at the scene of the dog bite, you should be sure to get their name and number and any information you can about the dog. How old is it? Does it have its vaccinations? These questions can help doctors determine what shots you need after a dog bite.
If the dog is a stray, you might still be able to get information about it. Is there an animal shelter nearby? Does the animal look groomed and fed or like stray? If no one in the immediate area claims the dog, you should also have it picked up by animal control. They will be able to check for a microchip to potentially locate the dog's owner.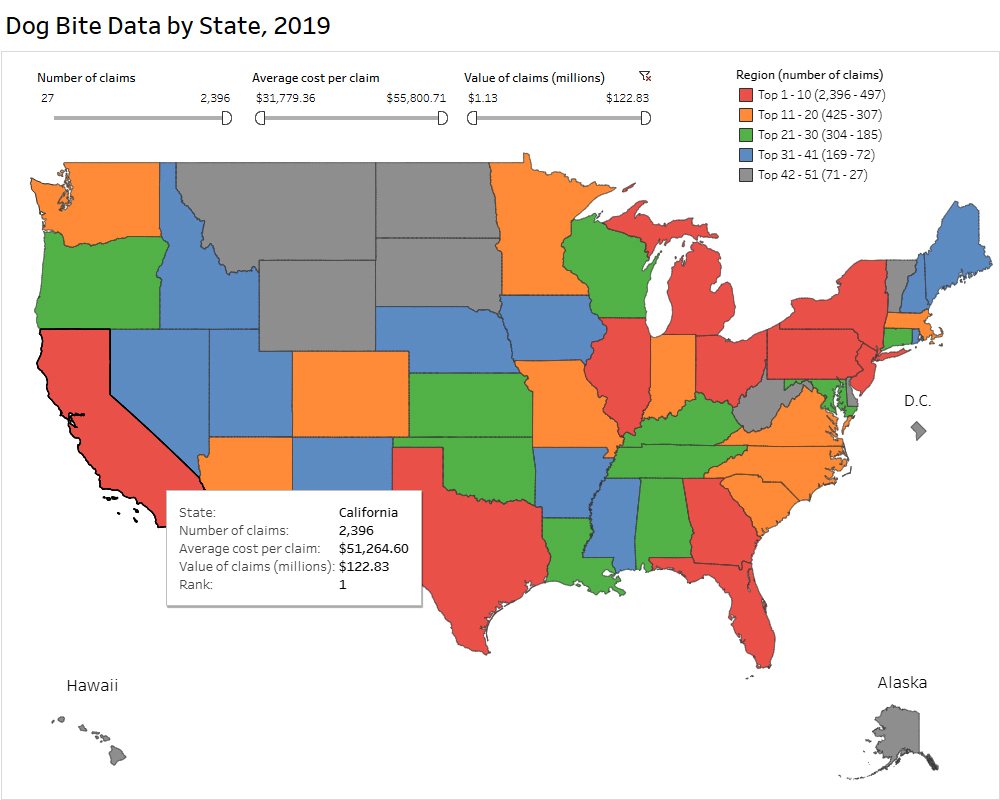 Call the police or animal control as necessary
It is important to contact the authorities after a dog bite. If the owner is on the scene, they will likely ask you not to, but this only helps them – not you. You need to be able to document what happened to prove your legal claim. A police report can be helpful evidence if you can get one.
It is also important to get Animal Control involved in the case. Their job is to prevent people from getting injured by animals. This department will determine if there is a record of this particular dog biting in the past. If the dog is a stray, Animal Control will check for a microchip and possibly find the dog's owner. Finding the owner is critical to filing an injury claim.
Save any potential evidence
There is a lot of potential evidence at the scene of a dog bite. A medical professional should document and photograph your injuries. Try to get a picture of the dog – especially if it is a stray. Doing so can help in locating it later.
If the dog damaged your clothes in the attack, you should save them until you hire a dog bite lawyer and ask them if they need the clothing as evidence. Luckily, most of us have a camera and video recorder with us at all times. As long as you have a cell phone with you, you can gather a lot of evidence directly from the scene of the attack.
Who Is Liable for Your Dog Bite?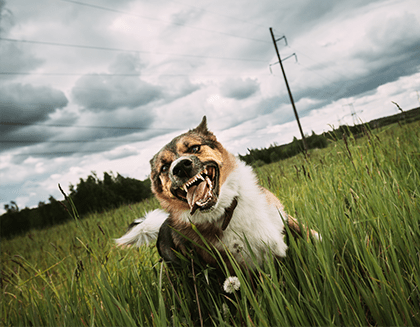 Dog owners have a legal obligation to prevent their dogs from biting other people. Unfortunately, it is not always clear who owns a dog. Street dogs sometimes appear to have no owner at all. There might, however, still be someone who has a legal obligation to watch over them. Some examples of people who could have a duty to watch the dog include could be:
A dog sitter
A dog walker
Kennel owners or managers of pet boarding facilities
Managers of local animal shelters
Even a landlord could be liable for a dog bite if she lets out a tenant's dog when entering the rental property. The legal issue of fault comes down to this question; who had an obligation to control the dog to prevent it from biting you? Our dog bite injury lawyers know how to find all potential defendants to ensure you get the compensation you are entitled to for your injuries.
The Reasonable Steps Dog Owners Must Take
California's dog bite statute imposes a rule of strict liability on dog owners. This rule makes owners liable for any dog bites – even if their dog has never bitten before, and the owner has no reason to suspect the dog will be vicious. Strict liability means that the injury victim does not have to prove the owner was negligent. So long as the victim did not provoke the attack, the owner is liable for all injuries caused by his or her dog.
Another section of the dog bite statute allows courts to order owners to take reasonable steps to prevent dog bites. If the dog has bitten a person on at least two separate occasions, the local prosecutor may file a civil action and ask the court to order preventative measures. These measures could include confining the dog in a controlled area – or even having it put down if there is a serious risk of harm to others.
Dangerous Dogs
In addition to the dog bite statute, California law also has provisions that pertain to dangerous dogs. Owners have special obligations when their dog is vicious – or even just potentially dangerous.
The law defines a potentially dangerous dog is as one that has:
1.) made unprovoked attacks (including death, serious bites, or injuries)
2.) while off the owner's property
3.) on two separate occasions
4.) within three years.
The law defines a vicious dog as having inflicted severe injury (including death) to a person in an unprovoked attack. Potentially dangerous dogs that continue to make unprovoked attacks are also considered vicious dogs. The owner of a potentially dangerous dog must be kept indoors or "in a securely fenced yard from which the dog cannot escape, and into which children cannot trespass."
Any time the dog is off the property, it must be leashed and under the control of a "responsible adult." If a dog makes no further unprovoked attacks within three years, officials will remove it from the list of potentially dangerous dogs. It is also possible to remove a dog from the list before three years if the owner can prove that they have made changes or taken steps to mitigate the threat to public safety (though this is not guaranteed).
Local animal control officials and courts handle potentially dangerous dogs and vicious dogs. These proceedings are separate from your personal injury claim. The outcome of a hearing can, however, be important evidence in your personal injury case. Evidence of prior attacks or negligence on the owner's part is persuasive evidence to a jury.
Even if you have not filed your personal injury claim yet, is still important to report a dangerous dog to the proper authorities. The designation of "potentially dangerous" and "vicious dogs" starts a process that protects everyone. Animal Control needs to be alerted to dangerous dogs to keep the public safe.
Call Us Today to Speak to a California Dog Bite Lawyer
You don't have to scour the internet looking for a "dog bite lawyer near me." The best dog bite lawyers in California are right here at Arash Law. Our personal injury attorneys have decades of experience, and our skilled legal team has collected over 200 million dollars for clients all across the Golden State.
Our California injury attorneys serve clients in Los Angeles, San Francisco, Riverside, San Bernardino, Orange County, Santa Barbara, Fresno, San Jose, San Diego, Sacramento, Sherman Oaks, the Bay Area, Napa Valley, Chico, Redding, and throughout the state. Call (888) 488-1391 or contact us online to schedule your free consultation. Don't wait to get legal advice: the sooner you have a dog bite lawyer fighting on your side, the better protected your legal rights will be.