Three people were killed after a fatal head-on collision near Ione in Amador County on Monday night, June 14th.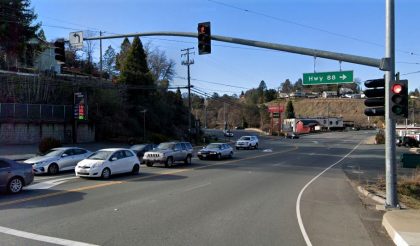 According to the initial reports from local authorities, the accident transpired on Highway 88 when a suspected drunk driver attempted to flee from a California Highway Patrol Officer.
The suspect then allowed his vehicle to veer into the opposite lanes and collided head-on with another vehicle. Three people inside the suspect's vehicle were killed in the crash. The identities of the victims have not been disclosed.
The suspect sustained serious injuries from the accident and was taken to a nearby hospital for treatment. Police believe that alcohol may have been a factor in the collision.Information about the crash is limited at the moment. An investigation of the accident is currently underway.

Fatal DUI Head-On Collision Statistics
Everyone deserves safe roads. Intoxicated drivers put innocent people — and themselves — at severe and unacceptable risk. While California and the United States as a whole have made some remarkable progress on curbing drinking and driving, there is still a very long way to go. Unfortunately, despite implementing laws against DUI drivers, DUI accidents in the U.S. are still rising.
According to the National Highway Traffic Safety Administration (NHTSA), approximately 30 people in the U.S. die every day due to drunk driving accidents. Drunk driving accounts for about 29 percent of all motor vehicle accident fatalities in the U.S. In this case, the DUI driver triggered a head-on collision. Head-on collisions are accidents that involve extreme force. There is a lot of energy generated by head-on collisions. In turn, this increased energy means that injuries are more likely to be fatal in this type of crash.
Although head-on collisions only represent 2 percent of accidents, they account for 10 percent of fatalities on U.S. roadways. Head-on collisions commonly occur in a traffic light, stop sign, or blind intersections and on freeways. Head-on crashes at intersections happen when drivers disregard traffic laws and signals, such as red lights, stop signs, or yield signs.
Wrongful Death Attorney for Victims of Fatal DUI Head-On Collisions in Amador County
Head-on collisions can cause very serious injuries. This fact means that, sadly, not all victims will be able to survive a head-on crash. Surviving family members have the right to sue a negligent driver for wrongful death after a fatal head-on collision.
Although the victim's family won't bring their loved ones back to life, they can receive the justice and the rightful compensation they deserve through the wrongful death claim. Through the wrongful death claim, the victim's family can seek financial compensation for the damages such as funeral costs, loss of income and companionship, pain and suffering, and emotional trauma that the fatal accident has caused them.
At Arash Law, we are proud to be aggressive advocates for injured victims. Our law firm does not represent defendants, nor does it serve insurance companies. We use our skills, knowledge, and legal experience to fight for the interests of injured victims. Following an accident, you and your family need the very best California DUI victim lawyer on your side.
We will take your case wherever it needs to go to get you the maximum available financial compensation. Call Arash Law today at (888) 488-1391 or contact us online to schedule your free no-obligation fatal car accident case review.