California

Motorcycle Injury Attorneys
with over $400 Million Recovered in Compensation for Injury Clients.
You May Be Entitled To Compensation

A motorcycle accident can be a life-changing event. These accidents often produce serious injuries that can leave a victim permanently disabled, often entitling them to significant compensation. Additionally, many victims are unable to survive the serious injuries they sustain in a motorcycle accident.
When this happens, surviving family members have the right to file a wrongful death claim against the negligent driver who caused the accident. Injury victims and survivors need to hold negligent drivers accountable for their actions. Doing so is the only way to discourage these dangerous – and deadly – driving behaviors in the future. Accountability helps keep everyone safe on the roads of California.
Our experienced California motorcycle injury attorneys are here to help. We have provided the following guide to help you understand what will happen after being injured in a motorcycle accident. It is also important to schedule a free consultation with our lawyers to learn how to move forward in your case.
The accident claims process can be confusing for anyone – especially if you have never had to file an injury claim before. You are also working against a powerful insurance company that has experience finding any excuse to pay you as little as possible on your claim (or deny payment altogether).
The Hard Facts About Motorcycle Accidents
The Insurance Information Institute has shared some horrifying information about how serious the problem of motorcycle accidents is in the United States. Nearly five thousand victims died in motorcycle accidents in 2018. While this was down five percent from 2017, motorcyclists were still 27 times more likely to die in an auto accident than occupants of passenger vehicles per mile traveled.
Our client was driving with his wife and son on a two-lane highway when a drunk driver crossed the double yellow lines, causing a head-on collision that claimed the life of a loving wife and mother.
– 
Arash Khorsandi
Why Motorcycle Accidents Are So Dangerous
So why is it so dangerous to ride a motorcycle? Many factors contribute to this shockingly high death rate. The most basic problem is a lack of protection. While vehicle occupants are shielding from the force of impact by seat belts, airbags, and the vehicle's steel frame, motorcycle riders usually absorb the full force of impact from a collision directly into their bodies.
This force causes more serious injuries. Often, a motorcycle rider's only protection from the full force of a collision is his or her helmet. Pads and leathers can also provide some protection, but they cannot absorb very much shock (relative to the serious amount of force that occurs generated by most collisions).
It's a fact that motorcycle accidents are very dangerous for riders, and there is very little they can do to protect themselves from being seriously injured in a collision. This fact is why it is important to hold negligent drivers accountable when they fail to watch for motorcycles in the roadway.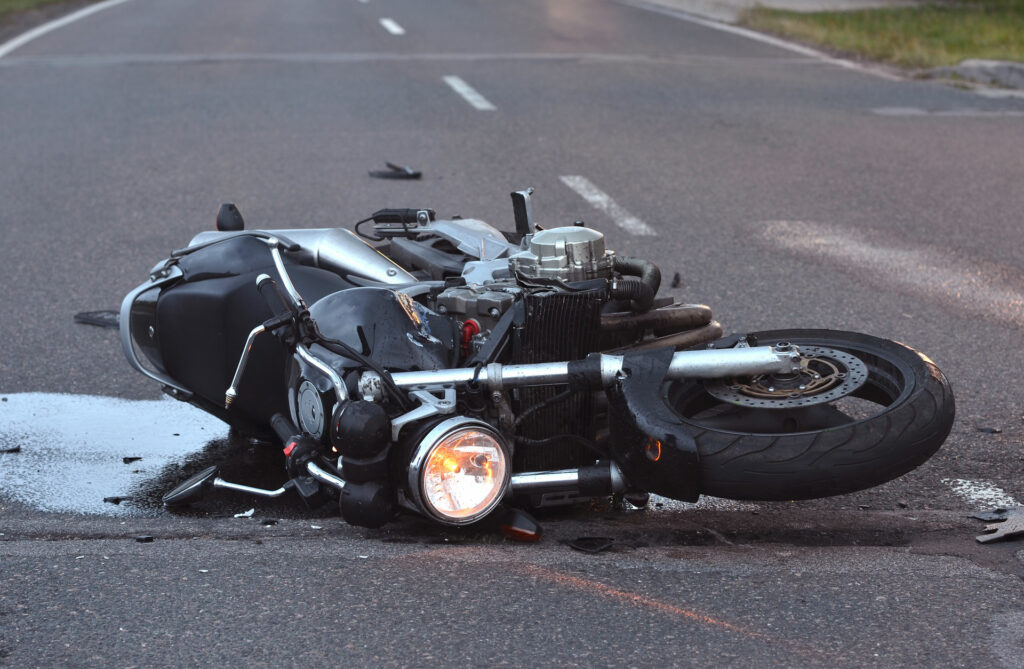 Emperatriz Ayala
My husband had an accident 2 years ago, a 85 years old man hit him, the Arash law group works very well on my husband case that took 9 month and he won the case and my husband was happy with the results. A year later I got into an accident as well and I'm still waiting in my case is almost resolving and it's 9 months already. This people knows the law and they do their job right to help you out in getting the most for you to fight on your behalf. I strongly recommend the Arash Law firm they do things right in a efficient and professional manner.

Chris Zavala
Had a great experience with all the people at Arash law. Long story short was in a bad car accident. It was overwhelming and the whole process was a lot, but they kept me in the loop. They answered all my questions and gave me great advice. Couldn't be any happier. Would definitely recommend anyone looking for a personal injury lawyer. They'll guide you through the whole process!

Jill Smith
Having Arash Law handle my auto accident was the best decision I could have made. Everyone I interacted with was kind, professional and detail oriented. I am extremely happy with the outcome and would recommend them highly.

Joseph R. Porter
From start to finish, Arash Law firm is there every step of the way with close, constant, personal contact and attention. I never knew a Law firm could actually care so much for me as a person and what I was personally going through as well as the settlement I was going to recieve once my case was finally completed. Thank you to everyone at Arash Law for your ongoing support and communication. You are the ONLY firm I will ever recommend to someone who is need of a great attorny.

Monica Parra
I had an excellent experience with Arash Law. I will definitely recommend to my family and friends. I interviewed a few firms before deciding to work with Arash Law. What made my experience excellent was (i.e. head attorney being accessible to talk to and he answered all my questions and concerns, sensitive and thorough personel who completed in home intake & follow up process, being connected immediately to quality Physicians who addressed my injuries and recovery process, clear contract-read throughly to ensure its something you can commit to). Being in a car accident is a traumatic experience and I had a sense of peace knowing Arash Firm was walking with me throughout the whole process. Thank you Arash Firm for all your hard work and help. I am so grateful and appreciative for you all! 🙏 With Gratitude, Monica Parra
Common Motorcycle Accident Injuries
There are many different injuries a person can sustain in a motorcycle accident. Because you are not in an enclosed vehicle, any part of your body could strike the other car (or the pavement, or a tree, or anything else nearby) and become seriously injured. Motorcycle accidents have the potential to cause serious injuries. 
Common California motorcycle accident injuries include:
Traumatic brain and head injuries (TBI)
Scalp and facial injuries
Neck and back injuries
Spine and spinal cord injuries (SCI)
Internal injuries such as injuries to the spleen, liver, or severe bleeding
Road rash, bruises, scratches, and lacerations
Burn injuries
Bone fractures
Soft tissue injuries such as sprains or strains
Amputations/loss of use of limb injuries
Severe bodily injuries aren't the only issue that an injured motorcyclist will have to deal with after a motorcycle accident. More specifically, the above physical injuries can lead to physical pain and emotional anguish, and suffering. They might also cause disabilities and impairments that prevent the motorcyclist from returning to their everyday life, such as working and supporting themselves or even keeping normal relationships.
The economic and non-economic losses of such an experience can be expansive. The good news is that Arash Law's skilled California motorcycle injury attorneys led by Arash Khorsandi are here to help you recover your damages.
Your damages will vary depending on the details of your accident and injuries. Most injured motorcyclists have a legal right to seek financial recovery from the party liable for their accident for some or all of the following:
Emergency transport or ambulance services
Emergency department expenses
Doctor, surgeon, and anesthesiologist bills
Medical imaging such as x-rays or MRIs and testing,
Prescriptions and over the counter medications
Long and short-term hospital stays
Assistive medical devices, including crutches, wheelchairs, walkers, shower chairs
Physical therapy (PT)
Rehabilitation therapies
Lost wages and income
Lost employment benefits such as earning PTO or retirement
Pain and suffering
Loss of consortium (CACI No. 3920)
Emotional trauma
Sometimes, injured individuals will have ongoing damages, even after their case is settled. If your injuries will require future treatment, or if you need continued care, : your California motorcycle injury attorneys can add the following damages to your claim:
Decreased quality of life—for example, you can't participate in the activities or hobbies you used to enjoy before the motorcycle accident
Estimated cost for future personal care, whether in your home or a residential facility
Estimated cost for future medical treatment
Estimated cost for physical therapy or rehabilitation services
In addition, anyone who sustains a permanent disability has the right to compensation for adaptive modifications needed for their home. For example, someone who is paralyzed from the waist down after a motorcycle accident might need a ramp, railings, and adjusted counter heights. Some injured motorcyclists can't resume their regular job duties, or they have to accept a lesser job role due to their accident injuries. They might have the right to recover damages for:
The projected value of their future lost wages or income
The projected value of their future lost benefits
Their decreased earning capacity
We can provide you with an accurate estimate of what your claim value might be. Contact our motorcycle injury firm today to book your no-obligation consultation and case evaluation with one of our California motorcycle accident lawyers. Our California motorcycle accident lawyers will send a demand letter for your damages, ensuring that it reflects the maximum compensation that you deserve.
Our compassionate California motorcycle accident lawyers believe that you should be compensated for 100 percent of your economic and non-economic damages and will fight for this on your behalf.
Common Causes of Motorcycle Accident in California
Motorcyclists can wear all the safety gear they want and drive as carefully as they can. Unfortunately, their actions don't guarantee their safety. Other factors that can cause motorcycle accidents in California include:
Motorcycles aren't as visible compared to cars and trucks, making them more challenging for many passenger vehicle drivers to see. For drivers who aren't paying close attention to their surroundings, it's even more difficult. Thousands of motorcycle accidents happen each year in California because drivers turn in front of motorcycles when they can't visualize them.
Motorcycles are also more susceptible to any road hazards they encounter. While a car or truck may not perform any differently while driving over a small patch of gravel or hitting a pothole, it can mean the difference between life and death for a motorcyclist. Municipalities such as state and local governments are liable for keeping roadways in good condition and free from dangerous conditions such as potholes and loose asphalt or gravel. These hazards are quite dangerous for bikers.
Riders often travel together in groups. There's nothing wrong with this; motorcycling is a great way to meet others and socialize. However, these groups must practice excellent communication to stop riders from colliding or moving into other riders' travel lanes.
Of the 4,985 motorcyclists who died in traffic accidents in 2018, 94 percent (4,675) were drivers, and only six percent (310) were passengers.
In 2018, there were 82,000 motorcyclists injured in accidents
Motorcyclists account for 14 percent of all traffic-related fatalities but represent only three percent of the entire registered motor vehicle fleet.
Per vehicle mile traveled, motorcyclist fatalities occurred 28 times more frequently than passenger car occupant fatalities in traffic crashes.
In 2018, motorcyclists involved in fatal crashes had higher percentages of alcohol impairment than drivers of any other motor vehicle type— 25 percent for motorcycles, 21 percent for passenger cars, 19 percent for light trucks, and three percent for large trucks.
Motorcyclists killed in traffic accidents at night are nearly three times more likely to be alcohol-impaired than those killed in traffic accidents during the daytime.
NHTSA estimates that helmets saved 1,872 motorcyclists' lives in 2017 and that 749 more could have been saved if all motorcyclists had worn helmets.
In States without universal helmet laws, 57 percent of motorcyclists killed in 2018 weren't wearing helmets, as compared to nine percent in states having enacted universal helmet laws.
Motorcyclists represented 14 percent of all traffic deaths and 17 percent of all occupant (driver and passenger) deaths.
The most harmful event for 2,880 (56 percent) of the 5,115 motorcycles involved in fatal crashes were crashes with motor vehicles in transport.
Largest motorcycle settlement in Tulare County in 2021; client suffered spinal and wrist injuries.
– 
Judd Ross Allen
California's Motorcycle Helmet Laws​
Over 400 individuals are killed on motorcycles in California every year. Motorcyclists lack the protection of other vehicles on the road, such as seatbelts, airbags, crumple zones, and steel frames. Even with protective gear, motorcycle riders and their passengers are at greater risk of suffering severe injuries, some of them fatal. However, wearing a helmet and other protective gear is safer than not wearing them at all.

Motorcycle crash injuries and deaths are expensive but preventable. The most effective way for lives and money to be saved is a universal helmet law. All motorcycle riders in California are required by law to wear a helmet at all times. Helmets can make a significant difference in the outcome of a crash:
The U.S. could save more than $1 billion in costs annually if all motorcyclists wore helmets
Helmets reduce the risk of death by 37 percent
Helmets reduce the risk of head injury by 69 percent
Helmets saved an estimated 1,859 lives in 2016 alone
802 more could have been saved if every motorcyclist wore helmets in 2016
How Motorcyclists Can Protect Themselves​​
California is known for some of the most incredible motorcycle riding in the United States. With majestic coastlines, rugged mountain passes, lush forests, and picturesque deserts are enough to entice any motorcycle enthusiast. Riding a motorcycle can be one of the most rewarding ways to experience California.
Unfortunately, it is also one of the most dangerous. Distracted drivers, road hazards including debris and poorly maintained pavement, and mechanical failures are all risk factors that increase the chances of a motorcycle accident. All motorcyclists need to practice defensive driving and remain vigilant.
Sadly, safely operating your motorcycle isn't a guarantee. The NHTSA states that most multi-vehicle crashes involving motorcycles result when other drivers fail to see the motorcycle – especially when turning left. Riders and passengers should be sure to wear bright visible clothing and a DOT-certified helmet.
Motorcyclists also need to be equipped with knowledge of California motorcycle riding laws. The state requires riders to get a California motorcycle license. It's also essential to take the time to need to become familiar with your bike and safety equipments.
Are California Motorcycle Accident Lawyers Affordable?
Never forget that auto insurance companies are for-profit businesses. Their priority is protecting their bank account balances, not the best interests of their customers or claimants. If you were injured in a motorcycle crash, having skilled California motorcycle injury attorneys on your side might mean the difference between obtaining the compensation you need to pay your motorcycle accident-related expenses and leaving money on the table and walking away.
Too many injured parties make the mistake of believing they can afford a lawyer and therefore forego seeking legal help. The California motorcycle accident lawyers at our acclaimed injury firm work only on a contingency fee basis. You don't pay anything upfront or out of pocket. Once they resolve your claim, they receive payment for their services through your settlement or court award.
What to Do After a California Motorcycle Crash​
You can increase your chances of recovering maximum compensation for your injuries and damages after a motorcycle crash if you take specific steps.
Our experienced California motorcycle injury lawyers encourage you to take the following steps:
Report the accident to the local law enforcement agency.
Get medical care as soon as possible.
Exchange information with the other driver(s) involved.
If you are physically able, collect critical evidence at the scene to include the names and contact information of eyewitnesses, as well as pictures of property damage and road and weather conditions.
Report the accident to your insurance company—this can typically be done by phone, on their website, or sometimes through their app.
Here are a few essential points to know from the onset of your accident:
Never admit fault for the accident to an insurance adjuster or any other insurance representative.
Don't provide a recorded statement without your California motorcycle accident lawyer's consent and presence.
It's the job of an insurance adjuster to save the insurance company money by finding ways to decrease your claim's value.
You are under no obligation to accept a motorcycle accident settlement. In fact, We typically encourage our accident clients to reject first-time settlement offers and renegotiate for the higher compensation they deserve.
Time is of the essence; you only have a limited amount of time to act. California's statute of limitations is two years from the date of the accident.
How Do California Lawyers Prove Negligence in a Motorcycle Accident?
Negligence is defined as the failure to act with the level of care that a reasonable person would have acted with in the same or similar circumstances. California has five elements of negligence that must be established in a personal injury claim. If you can't prove all of the following elements by a preponderance of the evidence, your claim will be unsuccessful. The five elements of negligence in California are:
Duty: A legal obligation almost always exists for all drivers to exercise reasonable care toward bikers on the road.
Breach of duty: The driver must have breached or violated their duty to exercise reasonable care. Suppose a driver disobeys a traffic law and hits a motorcyclist. In that case, the court might assume that the at-fault driver violated their duty of care under a legal theory known as "negligence per se."
Cause-in-fact: The injured motorcyclists must establish that the driver caused their injuries and damages. This is sometimes referred to as "but-for" causation; the injured motorcyclist must prove that, but for the driver's actions, their injuries and damages wouldn't have occurred.
Proximate cause: The at-fault driver in a motorcycle crash is only be legally and financially responsible, also called liable, for the injuries suffered by the victim that were foreseeable as a result of the accident. In most California motorcycle accident lawsuits, serious injuries are categorized as the foreseeable consequences of negligent driving, thereby establishing proximate cause.
Damages: Injured bikers must prove that their accident caused them to suffer harm, such as bodily injury, economic losses, or damage to their motorcycle and other property.
How to Value and Prove a Motorcycle Injury Claim
Your motorcycle claim must be supported with documentation and evidence. These are key components of a speedy and successful claim. Your California motorcycle accident lawyers will obtain evidence and research your accident to determine who is to blame and their liability for your injuries. The evidence necessary to prove your claim and receive a full and fair recovery can include:
Accident reports from law enforcement agencies.
Pictures and videos from the accident scene; either of the vehicles involved and/or the crash itself and the surroundings.
Eyewitness statements
Medical records
Wage and income statements
Receipts for out of pocket expenses like prescriptions or medical equipment
Accident scene reconstruction reports
To support the value of any required future medical treatment, long-term care, diminished earning capacity, or disabilities, we enlist various subject matter experts to give their professional opinions:
Medical experts can provide testimony about the nature and extent of treatment you will require in the future.
Economic experts are used to estimate the lost value of future opportunities, income, and benefits.
Vocational rehabilitation specialists give expert opinions about your decreased earning capacity and any special accommodations you need to do your job.
Lifecare planning experts are able to present information on the type and extent of future care you will require if you aren't able to care for yourself .
So what are you owed for your motorcycle accident injuries? The answer depends on your unique situation and the specific losses that you have suffered. Here are some of the most common losses that accident victims claim in their personal injury claims:
1
Medical Bills and Future Rehabilitation Expenses
As the victim of an accident another person caused, the law entitles you to compensation for your medical expenses. These expenses usually include rehabilitative services, such as physical therapy, chiropractic care, or pain management. In some cases, the insurance company might try to claim that you made your injuries worse by failing to see a doctor right away.
They might even say that you received too much medical treatment and that your bills are too high. These are common tactics, and our motorcycle injury attorneys in California know how to deal with them to ensure that you receive fair compensation for your medical bills. You are also entitled to compensation for the medical bills you will incur in the future due to the accident.
Victims must file most injury claims within two years or less, so if you have permanent injuries, you may not have completed your medical treatment when you file your claim. Your injury lawyer can hire expert witnesses to make projections about the cost of your future medical care. Doing so will ensure that you receive compensation for the medical bills you will incur in the future - even if you do not know the exact cost of this care.
2
Lost Wages and Future Decreases to Your Earning Capacity
Most motorcycle accident victims will miss some time from work due to their injuries. If your injuries are mild, you might only be out of work for a day or two. But many motorcycle injuries are far more serious than that.

You could be off work for weeks - or even months. Some injury victims are permanently disabled and unable to ever return to gainful employment. If this happens in your case, it will very likely decrease your future earning potential.

You are entitled to compensation for these future decreases - as well as the value of lost employment benefits (such as health insurance or retirement contributions that your employer paid for). So how does a lawyer prove the value of your lost wages? If you miss a few days or weeks from work, your employer can provide a simple statement showing how many work hours you missed and what your hourly rate of pay is. (You can prorate your salary to a forty-hour workweek to determine your hourly rate of pay.)

If you have been permanently disabled, your attorney will need to find an expert witness to testify about the difference in your earning capacity before and after the accident. For example, you might only be able to return to part-time work due to your injuries. An expert witness can calculate the reduction in your wages, prorate it from the time of the accident to the time of your expected retirement, and factor in the value of inflation as well as your lost employment benefits.

Future lost income is often a complicated projection that the insurance company can attack. They can hire their own expert witness to contest your expert's projections. Here, too, it is important to hire an injury lawyer who knows how to handle this challenge and prove that your expert witness has the correct calculations.
3
Pain and Suffering (Past, Present, and Future)
The largest component of most personal injury awards is pain and suffering. It is also the most subjective component, so the insurance company is almost certain to attack your claim and say that you aren't entitled to very much compensation. "Pain and suffering" is a general term that refers to all of your intangible losses.
It covers the physical pain of your injuries and the emotional suffering you endure due to the accident. Your emotional suffering might include post-traumatic stress you endure in reliving the accident - and your difficulty in getting back on the road again. Perhaps you miss major life events, such as a graduation or wedding, due to your injuries.
You might even be permanently unable to pick up your children, or engage in hobbies, or do those other things that contribute to our enjoyment of life. These are all very real losses, and you are entitled to compensation for them. Unfortunately, it is not easy to place a dollar amount on the value of these losses.
That is why it is important to hire an experienced injury lawyer who knows how to prove the value of these losses to a claims adjuster or jury. Our motorcycle accident attorneys headed by Arash Khorsandi know how to prove your losses and fight for the fair compensation you deserve.
California civil courts use a legal framework known as pure comparative negligence in personal injury cases, including motorcycle wreck litigation. Using this framework, if there is evidence that the injured party was also at fault for causing the accident or their injuries, the amount of money they receive will be reduced by the percentage of their liability.
It's quite common for the at-fault driver or their insurance company on their behalf to argue that the injured motorcyclist was also negligently contributed to the accident. Sometimes this is true; however, it's often used as a defense tactic by the at-fault driver's lawyers to decrease the amount of compensation you receive.
Suppose a truck driver and a motorcyclist are in an accident. As such, the motorcyclist has $250,000 in damages. The truck driver's lawyers successfully argue that the motorcyclist was 40 percent at fault for the accident. Under California law, the motorcyclist's compensation would be decreased by 40% to $150,000. This is one of the many reasons why it's imperative to get an experienced and aggressive motorcycle injury attorneys to represent your case.
Wrongful Death Claims and Motorcycle Accidents
Tragically, not all motorcycle accident victims can survive their injuries. Thousands of American families are devastated every year by the untimely loss of a loved one in a motorcycle accident. When this happens, surviving family members and legal heirs have the right to file a wrongful death claim against the individual or company that is legally responsible for causing the fatal crash.
It is important to exercise this right. Holding negligent parties accountable is the only way to deter unsafe conduct in the future and protect other innocent victims from being killed on California's roads. It can be difficult for family members to litigate a wrongful death claim.
They might have to testify in a deposition or at trial. This will require them to relive painful memories and experience the loss over and over again. A wrongful death case can take months – or even years – to resolve.
It is a difficult process, and survivors must be prepared for the difficult road ahead. But an injury lawyer can help prepare you for the case process and help you know what to expect. It can be difficult, but it can also be an important step toward providing accountability and closure in the wake of an unexpected death.
The Insurance Policies That Are Available to Cover Your Injuries
There are many different insurance policies that might be available to compensate you for motorcycle accident injuries. The most common source of compensation is a negligent driver's auto insurance policy. California – like other states – requires drivers to carry liability coverage on their auto insurance policies.

This coverage pays for bodily injuries caused by the driver's negligence. Unfortunately, there is not always enough coverage on this policy to compensate you for the full value of your injuries. This is why it is important to hire a lawyer who knows how to look for other insurance policies that might apply to your motorcycle accident.

If, for example, if your accident occurred while you were on the job, you could be entitled to workers' compensation insurance coverage from your employer. If the person who hit you was working at the time of the accident, their employer could be vicariously liable for their negligence and legally obligated to pay for your injuries. You could have coverage under the other driver's employer's auto insurance or business liability insurance coverage.

When multiple insurance companies get involved, there can be complicated issues of reimbursement. For example, your employer's workers' compensation coverage might pay for your medical bills immediately after the accident occurs. But you may be reimbursed for these same medical bills when your lawyer settles your personal injury claim against the negligent driver.

In this case, the workers' compensation carrier is entitled to reimbursement for the bills that you were able to recover from the negligent driver. Your health insurance carrier might also be entitled to reimbursement for medical bills that are later recovered in your personal injury settlement.

(Medicaid and Medicare are especially diligent about recouping taxpayer money.) Your injury lawyer will help review these reimbursement claims to ensure that each insurance company is only paid the reimbursement that is owed. This ensures that you receive all the funds to which you are entitled. Reimbursement issues can get very complicated, so be sure to work with a motorcycle accident lawyer who has experience handling them.
Hit and Run Motorcycle Accidents
Hit and run accidents happen to motorcycle riders just as they do to drivers. When this happens, it is important to know what to do to protect your legal rights. First, get as much information as you can. Try to get a description of the vehicle, the driver, passengers, cargo, or anything unusual that would help the police identify the driver. 
Be sure to call 911 as soon as possible. The sooner the police are notified that you have been the victim of a crime, the sooner they can begin looking for the hit and run driver (who could easily hurt other innocent victims if he or she is not stopped).But what about your legal rights? Even if you cannot find the driver, there are still ways to be compensated for your injuries.
Many California drivers carry uninsured and underinsured motorists' coverage on their own auto insurance policies. This is an optional coverage that can pay for injuries caused by a hit and run driver (or a driver who does not have enough insurance coverage to pay the full value of your losses). Another possibility is identifying a company that is associated with the vehicle that hit you.
If you were struck by a delivery truck or rideshare vehicle, these companies could be held liable for allowing negligent drivers to work for them. The important thing is not to give up! Consult with a personal injury lawyer about all options that could be available for compensating injuries caused by a hit and run driver.
How an Injury Claim Works With Multiple Defendants
The person who is at fault for causing your injuries also has a legal obligation to compensate you for them. If more than one person is at fault – say, in a multiple car pile-up – then more than one person can be legally at fault ("liable") for causing the accident. Liability can be split between two or more parties.
Each defendant is then responsible for compensating the portion of your losses that he or she caused. So if, for example, liability is split equally between two drivers, each would have to pay half the total amount of your injury claim. A defendant can be an individual or a company.
While negligent drivers are a common defendant in a motorcycle accident case, there can also be companies with an obligation to pay for your injuries. For example: say you were struck by a delivery driver on his route. His employer is liable for his negligence, so the delivery company could also be a defendant in your personal injury case.
Or say your accident was caused by defective brakes on your motorcycle. In this case, the manufacturer may have to pay for your injuries. There are many potential defendants in a motorcycle injury case.
It is important to find all potential defendants – otherwise, you could miss out on compensation to which you are legally entitled. Our experienced motorcycle injury lawyers have extensive experience in finding all defendants and proving their negligence. Our lawyers are also skilled at holding each defendant liable.
In cases with multiple defendants, the insurance companies often use the opportunity to try to shift the blame to the other defendants. Each of these insurance companies will have their own lawyers vigorously defending their own interests. This is why it is so important to have your own injury lawyer involved and protecting your legal right to compensation.
How a Motorcycle Accident Claim Works When the Injury Victim Is Partly at Fault
Liability can be split between multiple defendants, and it can also be assigned to the injury victim. If, for example, a motorcyclist was riding without a headlight at night, or speeding, or breaking other traffic laws, the insurance companies might determine that he was partly at fault for causing the accident. Remember: each defendant is only responsible for paying that portion of the injuries that he or she caused.

So if your motorcycle injuries are worth $20,000, but you were half at fault for the accident, you can only recover $10,000 from the driver who was also half at fault for the accident. This is why it is so important to ride carefully when on your motorcycle. In addition to protecting your help, this can also protect your legal rights in the event that you are injured in an accident.
This was a sad and tragic case in which our client was paralyzed after being struck by a distracted driver. The maximum policy settlement was 5.25 million and we were able to settle for the full amount. In addition, we were able to add additional workers' compensation benefits from our client's employer, as he was working at the time of the incident. The parties agreed to settle our client's workers' compensation claim for $2.5 million.
This was a sad and tragic case in which our client was paralyzed after being struck by a distracted driver. The maximum policy settlement was 5.25 million and we were able to settle for the full amount. In addition, we were able to add additional workers' compensation benefits from our client's employer, as he was working at the time of the incident. The parties agreed to settle our client's workers' compensation claim for $2.5 million.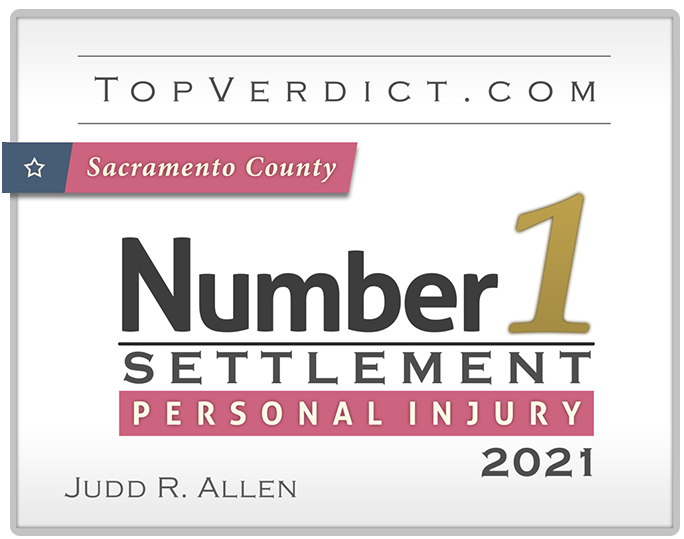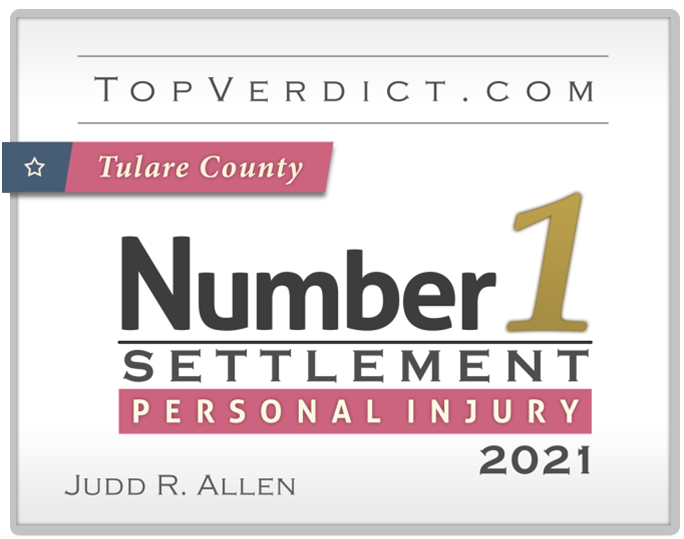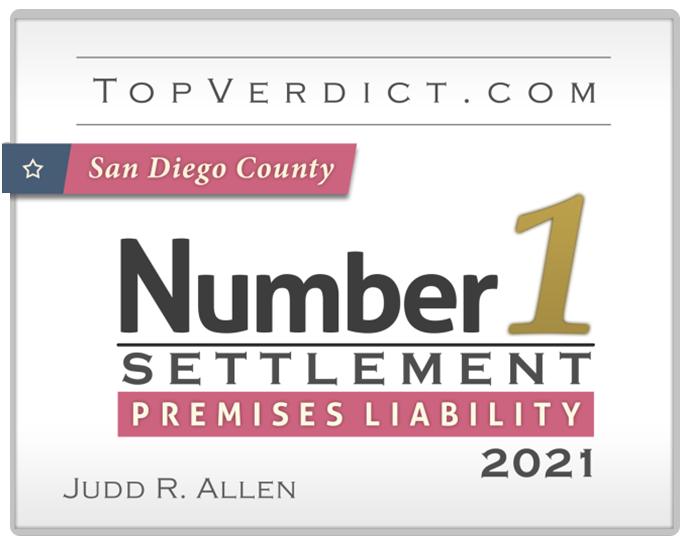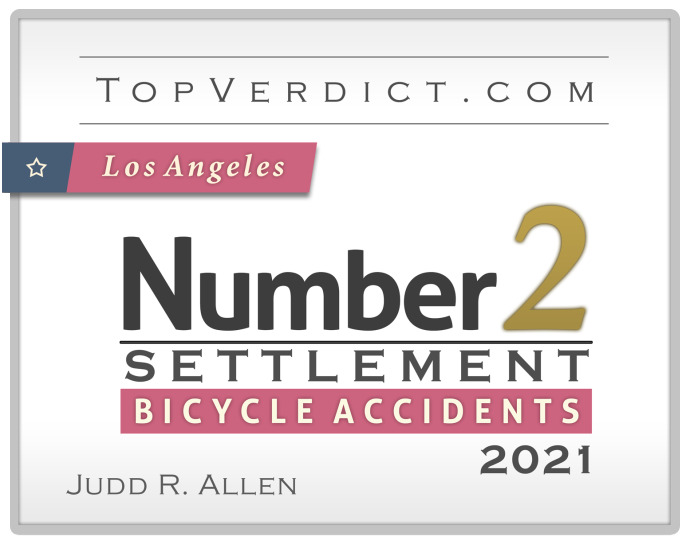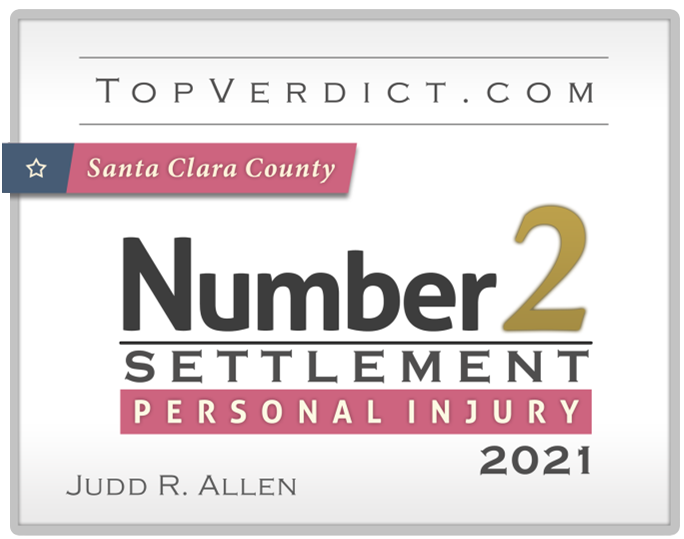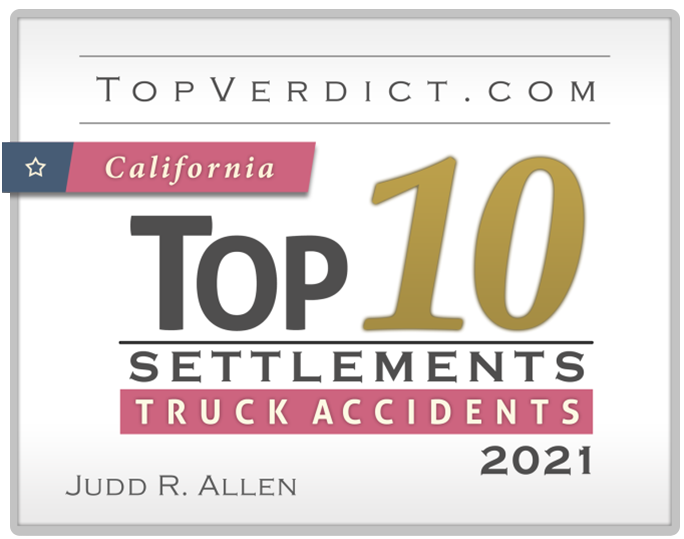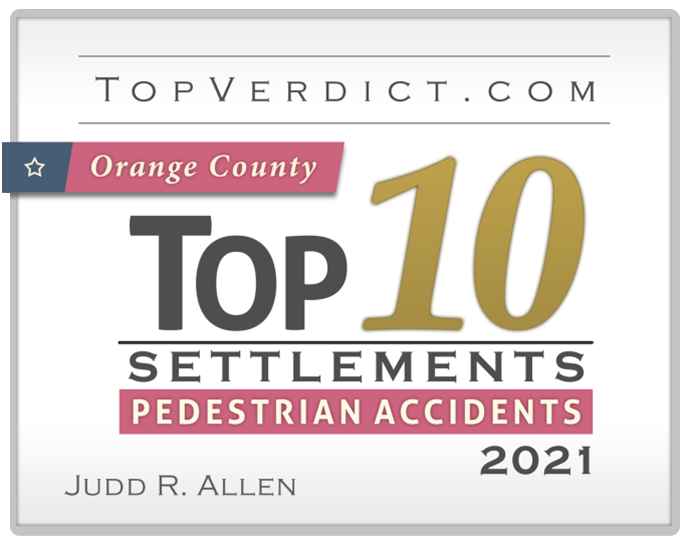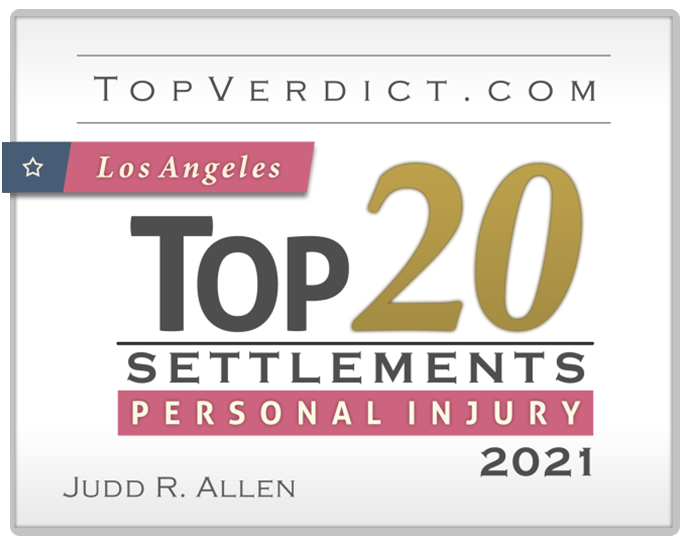 Helmet Use and Motorcycle Injury Claims
One common way insurance companies try to say that a rider was at fault is by blaming the victim for not wearing a helmet. It is true that injuries can be made worse – much worse, and often fatal – by not wearing a helmet. But this does not change the fact that a negligent driver struck you and put you in the position of needing a helmet.

Even in cases where a rider is found to be partly at fault for failing to wear a helmet, the negligent driver is often found at least partly at fault for causing the injuries. The bottom line is: just because you were not wearing a helmet does not mean the insurance company can get out of paying you.

You may still be entitled to compensation for your injuries. But your legal rights will be better protected if you are wearing a helmet at the time of an accident. There are also other important reasons why you should always wear a helmet.

The Insurance Information Institute also maintains data on helmet use. Between 2000 and 2005, there was a startling drop in helmet use from 71 to 48 percent. (This is based on riders' answers to voluntary surveys.)

Since 2005, helmet use has gone steadily up and was back up to 71 percent in both 2018 and 2019. But why the initial drop? There are many factors that contribute to helmet use. For example: when states have strong laws and enforcement of these laws, helmet use has been shown to increase.

This is just one possibility. What is important is that riders continue to use helmets and encourage other riders to do the same. Time and again, helmets have been shown to save lives. A helmet is often the only protection a rider has from serious brain injuries, permanent disability, or even brain death.
Lane splitting is a riding practice in which a motorcycle passes between two lanes of slow-moving traffic. California is currently the only state that recognizes lane splitting as a lawful practice. (In Utah, lane "filtering" is allowed, which means that a motorcycle may pass between lanes of traffic only when they are completely stopped.)
Lane splitting can be very dangerous. Many drivers are not expecting a motorcycle to pass between lanes of traffic, so they might not be able to avoid hitting the rider. The California Highway Patrol has issued guidelines to help riders learn how to safely split lanes.
But how does lane-splitting factor into an injury claim? Remember, a victim can be found partly at fault for causing the accident if he or she was negligent. A rider who was found to be lane splitting in an unsafe or negligent manner could be partly liable for the accident. This will reduce the compensation that is available to that injury victim because the driver is only responsible for compensating his or her portion of the liability.
If the lane splitter was found to be half at fault for the accident, she would only be able to recover half of the total value of her claim from a negligent driver who was also half at fault. You can see where lane splitting can seriously impair your legal right to be fairly compensated for your injuries. So should riders lane split in California? This always carries the risk of placing fault on you for an accident.
If you do choose to lane split, you should do so with extreme caution. Watch your speed to avoid going too much faster than the pace of traffic. Follow the CHP guidelines for safe lane-splitting practices. And always use common sense: if circumstances seem too dangerous for lane splitting, don't do it!
Experienced, Aggressive Motorcycle Injury Attorneys