Our Hanford Injury Law Firm

Doesn't Just Win,


We Win Big!
You May Be Entitled to Compensation

Experience Justice Now with

Hanford's Top-Rated Personal Injury Law Firm
Your journey to attain justice for the injuries and losses you suffered from an accident in Hanford doesn't have to be laborious. You can retain the finest legal services of Hanford's top-rated personal injury law firm, Arash Law. Together with our team of lawyers headed by the famous attorney Arash Khorsandi, Esq., you can obtain maximum compensation that will help you get back on your feet. Contact us today at (888) 488-1391 to schedule your free consultation and take the first step towards justice.
Hanford, the county seat of Kings County, is home to 58,544 residents and a major trading center for agriculture-related supplies. In 2020, the
California Office of Traffic Safety
recorded 204 injury and fatality crashes. About 43 crashes involved alcohol, 28 were speed-related, and 17 were hit-and-run collisions.
The more time you spend on the road, the more you are at risk of a car collision or wreck. When a crash causes you injuries, you can still get compensation for the losses you suffered. At
Arash Law
, we will make sure that your rights are protected and represent your claim against insurance companies who may try to deceive you into accepting a low settlement. With
over 500 Million dollars recovered
for our clients, you can trust us to get the right settlement or verdict for you.
Mild Traumatic Brain Injury
November 2020: $9M settlement in a mild traumatic brain injury case involving a construction worker injured at the jobsite.
– 
BRIAN BEECHER
IF YES, You may be able to recover financial compensation. TELL US MORE: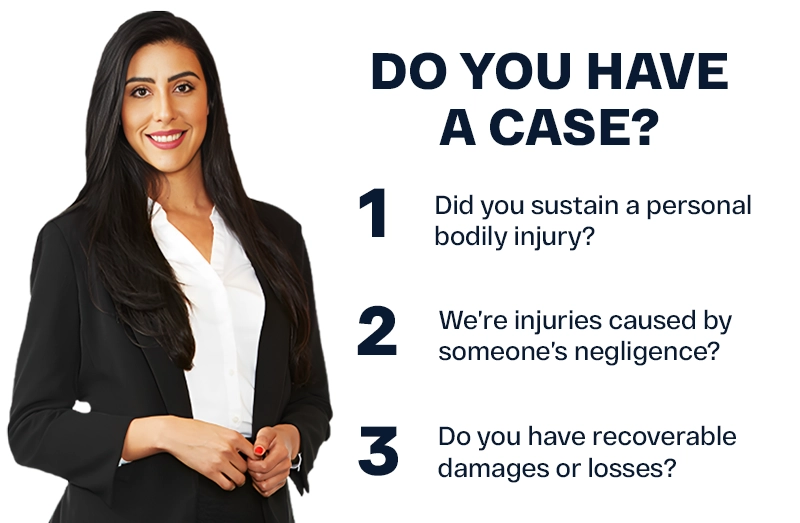 IF YES

, You may be able to recover financial compensation.

TELL US MORE:
Types of Hanford Accident Cases We Handle
There are a number of different accidents that occur in Hanford, and anyone is at risk of being involved. If you are suffering from an injury, look to Arash Law, and the team of Arash Khorsandi, Esq. We will look into your accident case and determine whether it falls under:
Each injury is different. Your claim will depend on how the accident happened and where it occurred. At Arash Law, we understand this and will strive for every client to get the most compensation they are owed.
Even if the majority of personal injuries in Hanford come from crashes and fatal collisions, that doesn't mean all accidents and injuries are the same. At Arash Law, we know that treating all personal injuries the same way doesn't meet the interests of the injured.
Our lawyers
are experienced in diverse types of accidents and injuries.
Some of the common injuries the people of Hanford are at risk for are the following:
Head Injuries: Vehicle collisions, sports, and industrial injuries can cause concussions and traumatic brain injuries that can be devastating.
Broken bones: Broken arms, legs, wrists, and ribs are all common injuries that people face when engaging in daily activities. All of these require treatment, rehabilitation, and the risk of missing work hours.
Disease: Some types of work, especially in construction and manufacturing, put people at risk of disease.
Blunt Force Trauma: There is a high risk of serious injury or death from blunt force trauma sustained in car collisions.
Fatalities: Some injuries cause death, and when they do, there could be a claim for a wrongful death.
Product Liability: There is still a risk of sustaining injuries when an item you bought at a retail outlet in Hanford or ordered online from stores like Amazon or Target is faulty or hazardous.
No case is too difficult for our firm to handle successfully. We often take cases involving brain injuries, neck and back injuries, amputations, broken bones, and other serious injuries. We also help people whose loved ones have been wrongfully killed in crashes.
Truck Accident Settlement
A top rated and large delivery truck company rear ended our client on the freeway. Our client was a middle aged woman who suffered neck and back injuries. The defense tried to blame it on her weight and pre-existing conditions. Eventually, we were able to resolve the matter at mediation, before going to trial.
Truck Accident Settlement
A top rated and large delivery truck company rear ended our client on the freeway. Our client was a middle aged woman who suffered neck and back injuries. The defense tried to blame it on her weight and pre-existing conditions. Eventually, we were able to resolve the matter at mediation, before going to trial.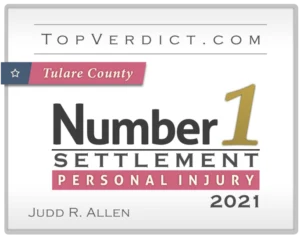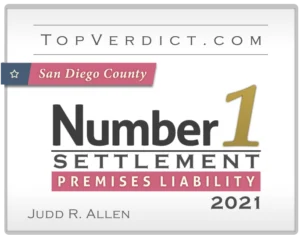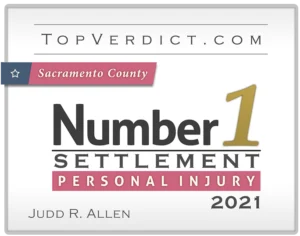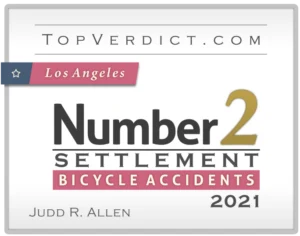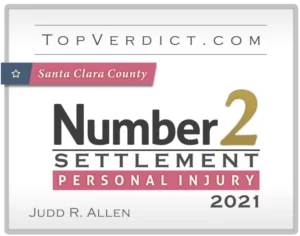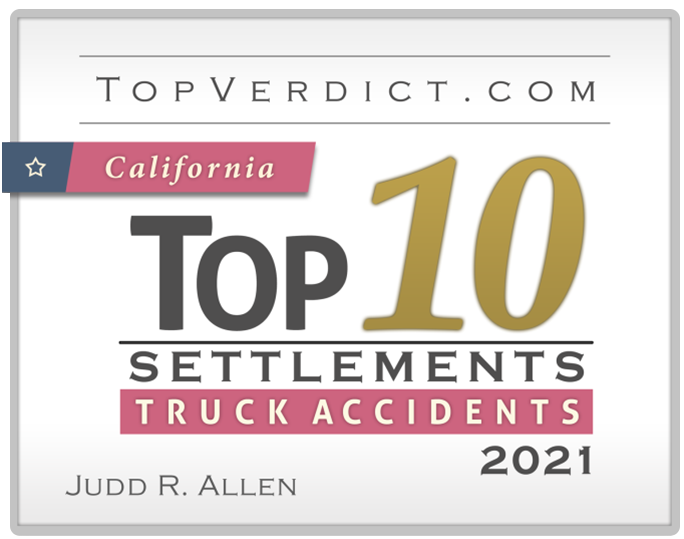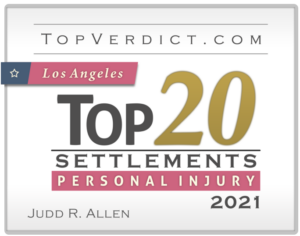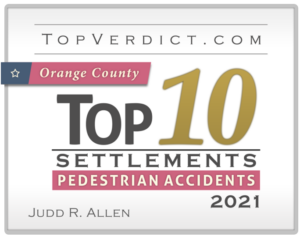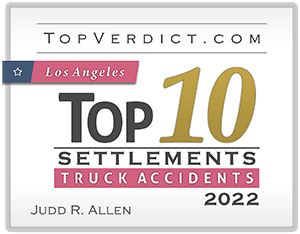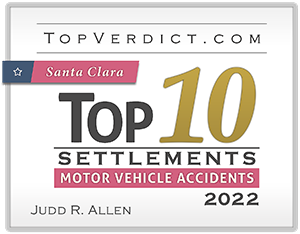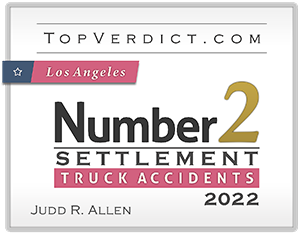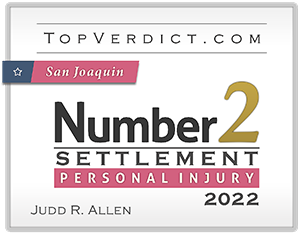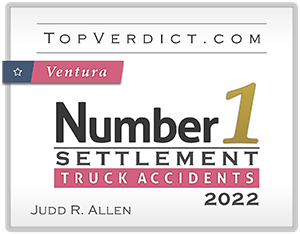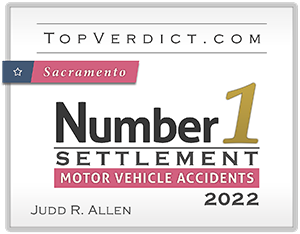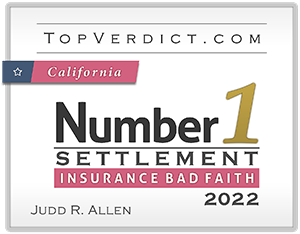 Do I Have Grounds for a Personal Injury Claim?
A personal injury lawyer can easily determine your grounds for filing a claim involving an accident in Hanford.
All you have to do is tell them your story, and from there, the attorney can assess your personal injury case and help you prove the following four elements:
Duty

To bring a claim for negligence, the defendant must owe the plaintiff a duty of care. The law recognizes a duty of care in many different situations. Sometimes, there is an applicable traffic law that makes it easy to determine whether a driver was reasonably careful.

Breach

A breach of the duty of care is known as negligence. An individual or company that is liable must compensate victims for all injuries and losses caused by this negligence through liability insurance.

Causation

Sometimes, causation is an obvious issue. But with injuries, causation can be more complicated. The insurance company might deny that they are responsible for some or all of the victim's medical bills. They will also try to deny compensation for pain and suffering, which can affect your legal rights drastically.

Damages

To be compensated, an injury victim must prove that he or she suffered damages as a result of the defendant's negligence. There are three types of damages: Economic, non-economic, and punitive damages.

Economic and non-economic damages are compensatory damages. The court orders these types of damages to recompense the physical, emotional, and financial damage you have sustained. On the other hand, the court orders punitive damages as a punishment for the defendant on top of compensatory damages. While these are commonly difficult to obtain, a court may order them if the defendant's actions were determined to be seriously negligent or intentional.
Linking the incident to your injuries may be as easy as presenting medical records and depositions from various experts. However, be prepared for the defendant to challenge your claim if you didn't seek care right away or if you happen to have any preexisting conditions.
Comparative Fault in Hanford Personal Injury Claims
Hanford follows a pure comparative negligence approach. This statute allows victims to seek compensation from the at-fault parties even if they share some responsibility for their claimed damages. However, the compensation they receive is adjusted to account for their level of comparative fault.
In personal injury cases, defendants often assert comparative fault to lessen their liability for the damages suffered by plaintiffs. If you're concerned that you might bear partial responsibility for the personal injury you recently endured, seeking guidance from a seasoned personal injury law firm in Hanford is critical. Swift action can help address your worries effectively.
The impact of even a minor degree of comparative fault can be significant, especially considering the potential value of your claim. For instance, being assigned a mere 10% of the fault in a $500,000 personal injury case translates to a reduction of $50,000 from your case award. Consulting with legal experts early on is essential to safeguard your rights and maximize your compensation. Our Hanford personal injury law firm led by Arash Khorsandi, Esq., Arash Law, is here to assist you in navigating these intricate matters and ensure you receive the compensation you deserve.
California Law Provides Compensation for Negligence
Based on the details of each case, insurance companies and civil courts may give compensation to people who have been hurt. A personal injury lawyer in Hanford may examine your case and inform you if we think you have a valid claim. If so, we might be able to help you prove your claim and get fair pay for what you've lost.
The team of attorneys supervised by Arash Khorsandi, Esq. at Arash Law has recovered more than 500 Million dollars on behalf of personal injury victims to pay for their:
Current medical bills
Future healthcare costs
Lost wages and benefits
Future lost earnings
Physical pain and suffering
Property damage reimbursement
Punitive damages
Wrongful death awards
Survival action awards
Bad faith awards
If you suffered any kind of injury in Hanford, you should immediately seek the guidance with a personal injury law firm in Hanford. Arash Law and the team of Arash Khorsandi, Esq. can guide you through filing a claim and get you the maximum compensation for your expenses and other losses.
Avoid Accepting an Unfair Settlement
Insurance companies are in business to make money, so you shouldn't expect them to pay a fair settlement without putting up a fight. If you have a lot of medical bills and have to miss time from work, you might be tempted to take a low payout. However, doing so could put you in a lot of financial trouble if the deal isn't enough to cover your future medical costs and lost income.
A personal injury attorney will negotiate on your behalf and get you the highest settlement possible. At Arash Law, we will investigate your case thoroughly to ensure your claim includes all recoverable damages. If the opposing party refuses to pay a fair settlement, you can rest assured that our lawyers have the legal experience to represent your interests in court.
We Turn Victims Into Victors. Contact a Hanford Personal Injury Law Firm Now
Hanford is a city that is proud of its hard workers and strong families. When property owners, reckless drivers, or careless employers put other people in danger and hurt them, it is necessary to protect the qualities that make up this city. Arash Law is here to assist you in ensuring that no victim suffers from losses and that they attain the maximum compensation they deserve.
Contact our personal injury lawyers to help you with your claim. They have the experience and expertise to demand what's fair from national corporations, local employers, and anyone else who may be responsible for your suffering.
Our personal injury law firm in Hanford extends its services to nearby cities such as Corcoran, Kingsburg, Lemoore, Parlier, Selma,
Tulare
, and
Visalia
as well as other major cities throughout California:
Los Angeles
,
San Jose
,
San Francisco
,
Sacramento
,
San Diego
,
Bakersfield
, and
Fresno
.
With our expertise and commitment to justice, we are here to protect and advocate for you in times of need. You can
contact us
at
(888) 488-1391
or fill up our
online form
for a free case evaluation. Your journey to rightful compensation begins here.
Record-Breaking Verdicts in the Following Areas of Practice
Get The Latest News from

The Best California Accident Law Firm Today