Our Inyo County Injury Law Firm

Doesn't Just Win,


We Win Big!
You May Be Entitled to Compensation

Experience the Best Representation from the

Award-Winning Injury Law Firm in Inyo County
Victims who are seriously injured in accidents that were clearly not their fault can hire an injury lawyer to represent them. If you or a loved one have been hurt in an accident, you can experience the best representation from the award-winning law firm of Inyo County. California's Inyo County is located in the eastern central part of the state, between the Sierra Nevada and Nevada.
Inyo County is estimated to have around 19,200 residents in 2023. It is considered the 52nd-largest county in California and the second-largest county by area in California, after San Bernardino County. The majority of that area lies within Death Valley National Park.
Due to the large population of Inyo County, it is not uncommon for motor vehicle injuries and other types of accidents to happen.
Do not hesitate to call us at (888) 488-1391. You can also contact us online for a free consultation via our "Do I Have a Case?" form.
Gil v. Anderson Plumbing: verdict by a Los Angeles County Superior Court jury in Van Nuys awarded to a man who was injured when his vehicle was struck from behind by a large commercial plumbing van. Benny was part of the trial team that obtained this verdict.
– 
BENNY KHORSANDI
IF YES, You may be able to recover financial compensation. TELL US MORE: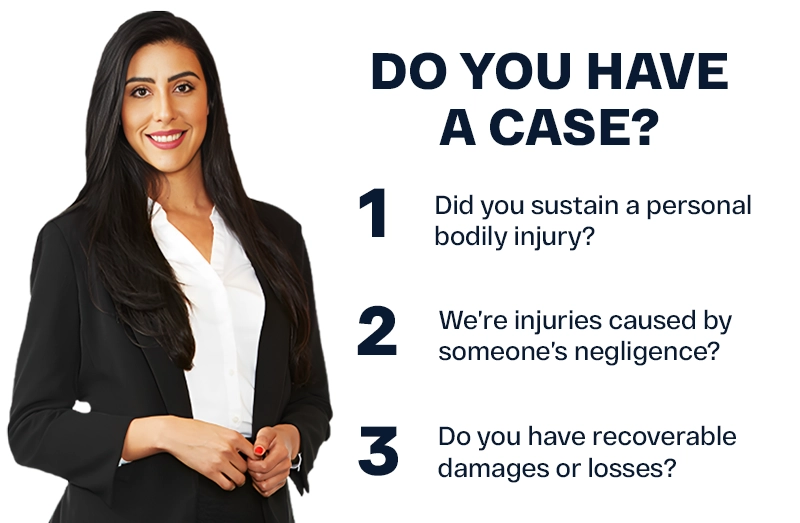 IF YES

, You may be able to recover financial compensation.

TELL US MORE:
Inyo County Accident Statistics
According to statistics from the California Office of Traffic Safety, 166 victims were killed and injured in 2020. Moreover, 30 of these accidents involved alcohol, one involved pedestrians, and 20 involved motorcycles. Speed-related incidents caused 11 fatal and injury crashes, while two were hit-and-run-related.
Do I Need To Contact an Injury Law Firm in Inyo County, CA?
Right now, you may be dealing with physical and emotional pain, scheduling doctor's appointments, trying to get time off work, or paying your bills. You may feel isolated and frustrated. Perhaps you are overwhelmed and don't know what to do or who to trust, so you delay finding a personal injury lawyer.
Having an experienced law firm representing you that truly cares about your interests will be a great relief. Our legal team will help you through the process, advocate for your interests, and ensure you obtain the money you deserve. We do not get paid unless you get paid. Do not hesitate to contact us for a free consultation to discuss your rights and options.
When Should I Hire a Personal Injury Lawyer?
It is common for the at-fault party to have already hired a criminal defense lawyer by the time you seek legal help.
Even though criminal defense attorneys practice in similar areas to personal injury lawyers, they tend to advocate for the defendant charged with a crime. Regardless of whether the defendant is innocent or guilty, they do everything they can to defend them. It is therefore highly recommended that you seek advice and help from a reputable injury law firm that can guide and assist you during this complex process.
If you are in a car accident with someone who has retained a criminal defense attorney, you should hire our attorneys from Arash Law, under the direction of Arash Khorsandi, Esq., who has experience representing injured victims. Our experts can help you with the following scenarios:
Defend your financial and constitutional rights.
Hold guilty parties accountable by collecting evidence.
Liability must be established by demonstrating duty, breach, causation, and damages.
Determine whether the incident was the result of carelessness or deliberate wrongdoing.
Speak with a lawyer to file a personal injury claim.
What Types of Accidents or Injuries Qualify for Compensation?
Accident victims also wonder about compensation after they have been injured. Does it cover a variety of injuries?
Medical or nursing expenses
Motor vehicle accidents
Uber crashes
Bicycle accidents
Lost wages
Emergency room visit fees
Financial losses from wrongful death
Loss of enjoyment of life
Physical and psychological suffering
Therapy
Future rehabilitation
Slip and fall injuries
Dog bite cases
Emotional distress
Other related fees
Injury attorneys will help you calculate compensation costs if an individual, company, or business conglomerate injures you. If the defendant committed the wrongful act intentionally or maliciously, your attorney in Inyo County, CA, may also demand punitive damages.
Three Types of Damages in Inyo County Personal Injury Claims
Damages in California are calculated based on the actual harm sustained, not on speculation. Below are the three types of damages an Inyo County injury victim can claim:
Economic damages: These are damages that have been lost, paid, or will be paid in the near future. You can often calculate them based on the bills you incur following an accident. Typical examples include:
Hospital bills
Utilized medications and medical equipment
Treatment costs
Occupational or physical therapy
Loss or damage to property
Loss of income or income generation
Non-economic damages: These damages compensate accident victims for their emotional suffering. Unlike economic damages, these include less tangible losses, making them more difficult to calculate. These include the following:
Pain and suffering
Disfigurement or weakness
Emotional stress
Anxiety
Post-traumatic stress disorder
Loss of a loved one or partner
Life-altering consequences
Punitive damages: Punitive damages may be awarded to a victim if the responsible party behaves maliciously or recklessly. As opposed to compensating victims, punitive damages punish the defendant and discourage similar behaviors in the future.
A jury in California may award punitive damages if the defendant acted with malice, fraud, or oppression. A successful lawsuit depends on the quality of your lawyer's presentation, the defendant's behavior, and the details of your claim. Know your rights by contacting a reputable Inyo County injury law firm now.
How Much Is My Personal Injury Claim Worth?
Our Inyo County injury law firm can evaluate the situation and determine an appropriate settlement amount. Several factors may be considered by your attorney when determining an appropriate award:
Lost Earnings. Did your injuries prevent you from working? There is a possibility that the settlement sum reflects these lost profits. Arash Law, under the direction of Arash Khorsandi, Esq., frequently consults with financial and occupational experts to determine whether our clients are eligible for lost-wage benefits.
Pain and Suffering. Experiencing long-term suffering and discomfort can have a severely negative impact on your health. There isn't a formula that everyone can use to calculate pain and suffering compensation. However, our injury law firm can utilize a variety of approaches to determine compensation.
Treatment Expenses. Medical expenses will be your main concern after an accident. Costs associated with medical care, including treatment, therapies, care, pain relief, and everything else, can quickly become unaffordable. In determining the value of your claim, our injury lawyers may consider past and future surgeries, medications, diagnostic tests, physiotherapy, and prostheses.
Looking for a Trusted Injury Law Firm in Inyo County, CA? Call Us For a Free Consultation Today!
Working with a trusted injury law firm ensures you can get the compensation you deserve.
Personal injury lawsuits can get complicated and expensive. Suing someone for an accident is often not an overreaction. Do not let an unavoidable incident leave you emotionally and financially devastated. You can hire Inyo County's most reliable injury law firm to help you claim your rights, get the compensation you deserve, and win your case.
Our law firm has extensive experience with injury claims and can effectively represent you in court. More importantly, our duty extends far beyond helping our customers financially. Through compassionate advocacy, we address problems and promote healing.
If you or a loved one were injured in an accident that was someone else's fault, you should seek compensation by filing a personal injury claim. Our injury law firm's seasoned lawyers are ready to pursue your case relentlessly.
Arash Law, under the direction of Arash Khorsandi, Esq., covers Inyo County and numerous cities in California, including Fresno, Bakersfield, Santa Clarita, Los Angeles, and more.
Our law firm operates on a contingency basis. This means that until we win your case, you won't have to pay us anything. Don't hesitate to contact us. We are available 24/7 to cater to your needs. Call us now at (888) 488-1391 for a free initial consultation!
Record-Breaking Verdicts in the Following Areas of Practice
Get The Latest News from

The Best California Accident Law Firm Today