A 48-year-old man identified as Humberto B. was killed after a fatal two-vehicle crash in Acton on Friday morning, July 16.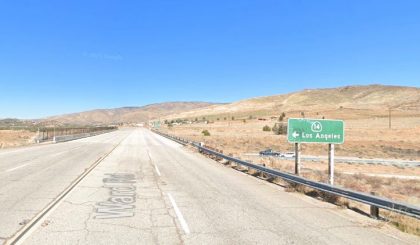 The fatal collision occurred on State Route 14 North and the Ward Road on-ramp near Acton around 1:15 a.m. Two unspecified vehicles collided on the roadway under unclear circumstances. How the collision occurred, and the reason it happened has not been established.
One of the vehicles was overturned due to the severity of the impact. The other vehicle ended up 100 feet up an embankment. Balderrama, who was inside one of the vehicles, was fatally wounded in the accident. He was pronounced dead at the scene.
It's unclear whether other people were injured in the crash. The identities of the other involved parties have not been disclosed. Information about the accident is limited at the moment.
No arrests have been made. Local authorities are actively investigating the case. They will attempt to determine the factors and the liability in the crash.

Fatal Two-Vehicle Crash Statistics
Every year millions of people are injured in automobile accidents on roads across the United States. Tens of thousands of drivers and passengers lose their lives each year due to crashes. The number of people killed or injured in car accidents in the United States has risen dramatically over the years.
According to the National Safety Council (NSC), approximately 38,000 people were killed in motor vehicle accidents in the United States in 2019. Fatal car accidents are common on California's large and congested highways.
Every year, numerous people are killed on California's roads due to high-speed driving and truck accidents. The California Office of Traffic Safety (OTS) reports that there were 3,563 car accident fatalities throughout the state in 2018 alone. Thousands of people must deal with grief and sudden loss in the wake of California's deadly accidents.
Wrongful Death Attorney for Victims of Fatal Two-Vehicle Collisions in Los Angeles County
If you have recently experienced the loss of a loved one in a motor vehicle accident, You might be wondering how you'll ever be able to return to your normal life after this experience. It will take time, and there are no quick fixes, but you will learn to cope and rebuild your life if you persevere and remain positive.
After a loved one has been killed or seriously injured in a car accident, many families find it beneficial to consult with a compassionate fatal car accident attorney. A wrongful death car accident lawsuit can also help pay for the high medical expenses and other costs incurred due to the crash. It can also help provide financial support for those who have lost income because of an injury or an unforeseen death.
A fatal car accident attorney from Arash Law can assist you in filing a wrongful death claim. Your recovery from the damages you've suffered is our top priority, and our dedicated attorneys are here to assist you. As accident victims ourselves, our dedicated legal team has decades of combined experience advocating for the rights of those who have been injured in accidents. Call Arash Law today at (888) 488-1391 or contact us online to schedule your free no-obligation fatal car accident case review.