Our Nevada County Injury Law Firm

Doesn't Just Win,


We Win Big!
You May Be Entitled to Compensation

Expert Legal Representation in

Nevada County's Top Personal Injury Law Firm
Located in California's Sierra Nevada Mountains, Nevada County offers natural beauty, a rich history, and a vibrant community. Known for its charming small towns, pristine forests, and outdoor recreational opportunities, the county attracts visitors and residents alike. However, even in this idyllic setting, accidents can happen, especially on the county's most dangerous road, Highway 49. When these unfortunate events happen, you need expert legal representation from a top personal injury law firm in Nevada County.
Highway 49 has had ongoing safety issues, but accidents have decreased over the last ten years. However, recent fatalities on this historic highway have put the dangers of driving there into sharper focus. Arash Law, under the leadership of Arash Khorsandi, Esq., specializes in handling vehicle accidents and a wide range of personal injuries. We have an outstanding track record of assisting victims involved in dog bites, motorcycle accidents, car crashes, construction accidents, trucking accidents, and more.
Our primary objective is to secure the maximum settlement for your legal case. Contact us today at (888) 488-1391 to speak directly with one of our attorneys.
Our client was parked on the side of the road and was struck by the defendant driver traveling at a high rate of speed
– 
ARASH KHORSANDI
IF YES, You may be able to recover financial compensation. TELL US MORE: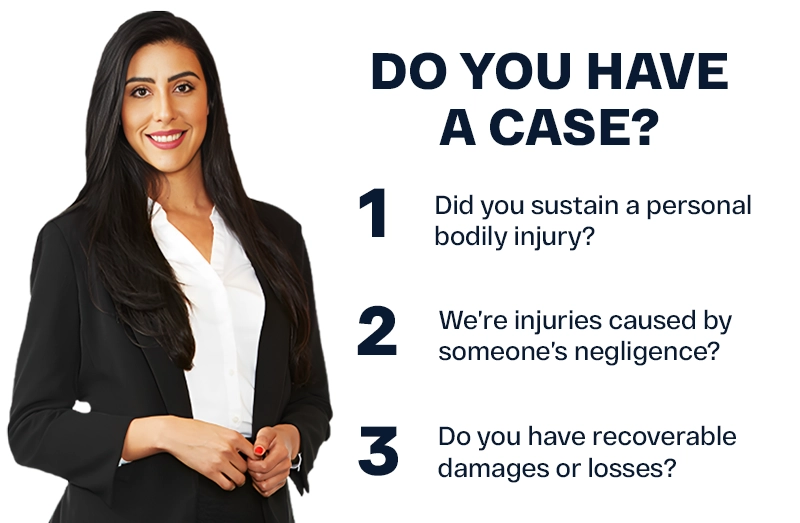 IF YES

, You may be able to recover financial compensation.

TELL US MORE:
Common Causes of Accidents in Nevada County
Highway 49 has seen a number of unfortunate accidents where vehicles traveling in one direction unexpectedly veered into oncoming traffic while navigating hazardous curves. These harrowing incidents often culminated in tragic head-on collisions, which could have been prevented if a much-needed center median barrier had been installed.
However, it is essential to acknowledge that the causes of accidents on this highway extend beyond the absence of a median barrier. This highlights the significance of addressing the underlying causes and promoting overall safety on all regional roadways.
Negligent driving practices, excessive speeding, poor visibility, and hazardous road conditions also contribute to such accidents. These factors, which can be observed throughout Nevada County, pose a threat to individuals regardless of their mode of transportation, whether they are passengers in cars or motorcycles or even pedestrians and cyclists.
While the absence of a center median barrier on Highway 49 has undeniably played a role in the severity of head-on collisions, it is crucial to recognize that road safety concerns extend beyond this particular stretch of road. Accidents and subsequent injuries can occur anywhere in Nevada County – especially when people's negligence and poor judgment are involved.
What You Need to Know About Filing an Auto Insurance Claim in Nevada County
Car accidents are a major cause of personal injury claims in California. It is essential to file an insurance claim against an at-fault driver before initiating civil claim proceedings. California law requires all drivers to carry auto insurance that meets the state's minimum coverage requirements, including $15,000 in bodily injury liability coverage for a single person, $30,000 in total accident liability coverage for a single accident, and $5,000 in property damage liability coverage.
Additionally, drivers are encouraged to purchase uninsured/underinsured motorist coverage. It is important to obtain the at-fault driver's insurance details immediately after an accident and notify your own insurance company of the accident. Our Nevada County personal injury law firm can help you file your auto insurance claim and resolve any disputes that might arise between you and the insurance company.
Insurance is not always available to cover every personal injury a person might suffer in California, so a top-notch Nevada personal injury law firm can help you build your personal injury case against the party or parties responsible for causing your damages.
Understanding Personal Injury Law in Nevada County: What Makes a Case Valid?
Personal injury claims often revolve around negligence, where an act of recklessness or carelessness causes harm that would not have occurred otherwise. To be legally negligent and liable for an accident's consequences, the defendant must have owed the plaintiff a duty of care to act a certain way, breached their duty by acting carelessly, recklessly, or illegally, and suffered compensable losses due to their injury.
What counts as legally actionable negligence varies from case to case. Seeking legal assistance from a top Nevada County injury law firm can help you understand how state law and court precedents will affect a personal injury case.
Are You Injured in Nevada County? Get The Best Personal Injury Law Firm To Assist You With Your Claim
With an impressive track record, our firm has successfully recovered over $500 Million in compensation for a wide range of accident victims. This includes those involved in car, truck, motorcycle, Uber, Lyft, bicycle, pedestrian, and other incidents. For decades, our dedicated attorneys have tirelessly fought for the rights of Californians and their families. We have earned clients' and peers' trust and respect in the legal community through dedicated service and advocacy.
The fact that other well-known injury law firms in California frequently refer their most severely injured clients to us is evidence of our reputation as a formidable force in litigation. This recognition is a testament to our firm's proven ability to navigate complex cases and deliver favorable client outcomes.
Year after year, Arash Law, under the leadership of Arash Khorsandi, Esq., receives prestigious awards and accolades from distinguished industry leaders and renowned attorney associations. Our continuous success in winning cases has earned us esteemed recognition, such as being named Premier Lawyer of America's Top 40 Under 40 in 2019.
When you reach out to our office in Nevada County, you can rest assured that you will be assigned a dedicated lawyer to serve your needs throughout the legal process. We handle all personal injury cases on a contingency-fee basis. This means that we only get paid when you receive the compensation you deserve, aligning our interests with yours and ensuring that we are fully committed to obtaining a successful outcome for your case.
Expert Legal Assistance in Nevada County: Our Case Specialties
Our injury law firm has won substantial settlements and verdicts in various personal injury and wrongful death cases. We are knowledgeable and experienced in personal injury law and have a proven track record of obtaining justice for our clients through negotiation and litigation.
Here are some cases we handle in Nevada County:
Auto Accidents
Motorcycle Accidents
Truck Accidents
Pedestrian Accidents
Bus Accidents
Train Wrecks
Bicycle Accidents
Rideshare Accidents
Plane Accidents
Traumatic Brain Injuries
Spinal Injuries
Dog Bites
Premises Liability
Slip-and-Fall Accidents
Wrongful Death
Other Personal Injuries
Why Choose Our Injury Law Firm in Nevada County
Arash Law and the team led by Arash Khorsandi Esq., provide free and confidential consultations for their clients. Your claim may be reviewed over the phone, via video call, or in person. They will begin investigating and gathering evidence as soon as they validate it. A digital signature allows clients to sign retainer agreements, settlement agreements, and other legal documents from their smartphones or computers.
Our Nevada County injury law firm keeps clients updated throughout the legal process via phone calls, text messages, and emails. We are always available to discuss their cases.
Other Reasons to Choose Our Injury Law Firm in Nevada County:
Attorneys at our firm strive to recover maximum compensation for their clients through aggressive negotiation and litigation. Depending on your case,
We'll get you the maximum compensation
We'll get your medical bills paid
We'll recover your lost wages
We'll get your vehicle repaired or replaced
We'll come to your location – anytime, anywhere.
We'll get you access to the top medical specialists
We'll provide complimentary transportation
Winning Your Personal Injury Case in Nevada County: Strategies for Success
If you have been injured, it is crucial to take the necessary steps to ensure that the responsible parties are held accountable, as they may attempt to refute their responsibility for the accident. Strengthening your claim requires vital actions, including:
Documenting the sequence of events: Write down the detailed sequence of events leading up to your accident. Include relevant information such as the location, weather conditions, lighting, and other factors.
Gathering evidence: Capture time-stamped photographs of the accident scene before any alterations are made to the hazardous conditions that caused your accident. This photographic evidence can be valuable in supporting your claim.
Obtaining the incident report: If an incident report was filed, request a copy for your records. This report may contain important details and insights into the circumstances surrounding the accident.
Gathering witness information: Record the contact information of any witnesses present at the scene. Their testimonies can provide valuable support for your claim and help establish the incident facts.
Seeking medical attention: It is crucial to seek immediate medical attention for your injuries. Prompt medical care ensures your well-being and provides documented evidence of the injuries sustained due to the accident.
Consulting with a reputable personal injury law firm: Contact a trusted Nevada County injury law firm to discuss the next steps in pursuing your claim. A top injury law firm can provide expert guidance, evaluate your case, and advocate for your rights throughout the legal process.
By following these steps, you can proactively strengthen your claim and increase the likelihood of obtaining the compensation you deserve for your injuries and related damages.
Understanding Damages in Personal Injury Cases in Nevada County
In Nevada County, if you have been a victim of a personal injury, there are various types of damages that you may recover through a personal injury case. These damages aim to compensate you for the losses and hardships you have experienced due to the injury. Here are some of the damages commonly sought in personal injury cases:
Economic Damages: These damages are intended to reimburse you for your financial losses incurred due to the injury. They may include:
Medical expenses: This covers the costs of medical treatment, hospital stays, medication, rehabilitation, and any necessary future medical care related to the injury.
Lost wages: You can seek compensation for income lost due to your inability to work during recovery.
Loss of earning capacity: If your injury has resulted in a long-term or permanent impact on your ability to earn a living, you may be eligible to recover damages for the loss of future income.
Property damage: If your personal property, such as your vehicle, was damaged in the accident, you can seek compensation for repair or replacement costs.
Non-Economic Damages: These damages aim to compensate you for intangible losses that are not easily quantifiable in monetary terms. They may include:
Pain and suffering: This encompasses the physical pain, discomfort, and emotional distress you have endured due to the injury.
Emotional distress: If the injury has caused severe emotional trauma, such as anxiety, depression, or post-traumatic stress disorder (PTSD), you may be able to recover damages for the emotional impact.
Loss of consortium: If your injury has negatively affected your relationship with your spouse or partner, resulting in a loss of companionship, support, or intimacy, you may be entitled to damages for loss of consortium.
Loss of enjoyment of life: If the injury has significantly limited your ability to engage in activities and hobbies that pleased you prior to the accident, you may seek compensation for the loss of enjoyment of life.
Punitive Damages: In rare cases involving extreme recklessness or intentional misconduct, punitive damages may be awarded. These damages serve as a form of punishment for the responsible party and as a deterrent against similar behavior in the future.
No Win, No Fee Guarantee At Our Nevada County Personal Injury Law Firm - Contact Us Today!
It is critical to consult with an award-winning personal injury law firm that can evaluate your case, assess the damages you may be entitled to, and guide you through the legal process to help you pursue fair and just compensation for your injuries.
Our personal injury law firm in Nevada County charges contingent fees, meaning we don't get paid if we lose their case. This allows injured Californians to seek fair compensation without worrying about paying an attorney.
We prioritize our clients' individual needs and ensure personalized attention. Our firm responds promptly to calls and emails and keeps you well-informed throughout the process. We offer a free case evaluation to assess the specifics of your situation and provide an initial assessment of your case.
Record-Breaking Verdicts in the Following Areas of Practice
Get The Latest News from

The Best California Accident Law Firm Today