California

Farm Accident Attorneys
PAY NOTHING UPFRONT

OVER $

400

MILLION RECOVERED

ZERO-FEES UNTIL WE WIN
You May Be Entitled To Compensation

California Farm Accidents Attorney
Agricultural accidents involving direct physical harm to workers are not uncommon events. There are hundreds of accidents occurring on farms and ranches every single day. Despite the high risk of fatalities, more such cases continue to pile up. While there are solutions to avoid common farm accidents, there is always a loophole in communication somewhere, leaving some farmers in the lurch.
The most common of all agricultural calamities is the overturning of a tractor, leading to death and catastrophic injuries. Despite the availability of Roll-Over Protective Structures (ROPS) for tractors, thousands of them are not equipped with them.
Tractors are only one of the possible sources of farm accidents. There is also heavy machinery such as balers, combines, and mowers that can cause brutal injuries. In matters of severe injury or death, our experienced farm accident attorneys in California are capable of filing and winning a death or injury claim.
Our farm accident attorneys value agriculture professionals' effort, work, and dedication. Moreover, farmers are the ones who fuel society with food for everyday survival. Be it vegetables, grains, or meat. The farming community sows the seeds of keeping our stomachs full.
Such a challenging and physically exhausting task of farm work comes with the risk of suffering from injuries that can alter your lifestyle. Factually speaking, the probability of a farmer getting injured is five times that of an employee in another industry. Let's deep-dive into the common hazards, injuries, claims, laws, and other specifics that a farm accident attorney is knowledgeable of and can help you.
Common Hazards of Ranching and Farming
Farming is considered one of the most dangerous jobs in the United States. To state some facts, a significant number of farmers lose their lives than police officers or firefighters. In Modesto itself, the scorching heat prevalent in summers in Central California makes farmers more prone to extreme hazards. To make it more complicated, the arrival of floods leads to injuries arising from excessive flooding and equipment wear and tear.
Common Accidents Involving California's Modesto Farm Workers
Apart from the region-specific environmental conditions, farmers in Modesto are victims of similar risks as farmers around the country.
Here are some of the most common farm accidents that occur in the United States:
Heavy farm servicing machinery such as tractors, balers, combines, mowers, and planters.
Equipment used for food processing tasks on the farm
Contained storage areas for crops
Chemical exposure to fungicides, pesticides, and a series of hazardous materials
Farming incidents like harvesting at night
Farming injuries such as cuts, fractures, or minor to significant amputation
Each of these situations is avoidable if proper precautions are taken beforehand. For example, equipment maintenance, regulated farms, eco-friendly pesticides, and safety protocols on the farm can all prove instrumental in reducing the frequency of these common accidents.
Sadly, farmers often face the consequences of a poorly maintained farming ecosystem. If you, a friend, or a family member has suffered physical or financial damage through this, get in touch with our farm accidents attorney in California and start building your case.
Cuevas v. Salinas Farm Labor Contractor (settled on 2/22/2022) – Settlement involving a woman working as a fruit packer when her hair was caught in a running conveyor belt resulting in severe trauma to her head and scalp, traumatic brain injury, and skull fracture. In addition to this, Arash Law obtained a $14 million settlement on behalf of the client against a 3rd party.
– 
Tina Eshghieh
Common Injuries Affecting Agricultural Workers
While accidents specific to Modesto farmers are one thing, here are the most common injuries Within the entire community of agricultural workers:
Neck, back, and knee injuries because of repeated movements while at the farm
Livestock Injuries
of Any Sort
Equipment malfunction
injuries
Suffering injuries because of grain entrapment
Severe sprains and strains
Getting injured by
fallen debris
Farms have expanded threefold in the modern generation and are more equipped with machinery and workforce than ever. This increased technological activity in combination with more farmworkers makes the possibility of farm accidents even more likely. In the most unfortunate cases, one accident can result in the death of several farmers.
Farming Injuries: Why Do They Occur?
Farming injuries occur because of improper handling of equipment, untrained human resources, overworking, extreme weather conditions, and in many cases, unfortunately. The truth is, the better half of these cases can be prevented by better accident prevention and equipment usage systems in place.
Here are a few reasons why these farming-related accidents keep occurring:
Inadequate quality assurance and quality control by the manufacturer of the machinery
Unskilled navigation of heavy machinery
Architectural or mechanical flaws in the machinery
The irresponsible equipment maintenance team
No focus on safety protocols in case of farm accidents
Incorrect placement and design of warning labels on equipment
Absence of safety shutdown mechanisms
Keep in mind the majority of these are simply unfortunate farm accidents. There are also chemical, movement, and exhaustion-related injuries that farmers suffer. With a thorough knowledge of the nitty-gritty of farm accidents, our attorneys at Arash Law headed by Arash Khorsandi, Esq. can help you win financial compensation for the losses you suffered.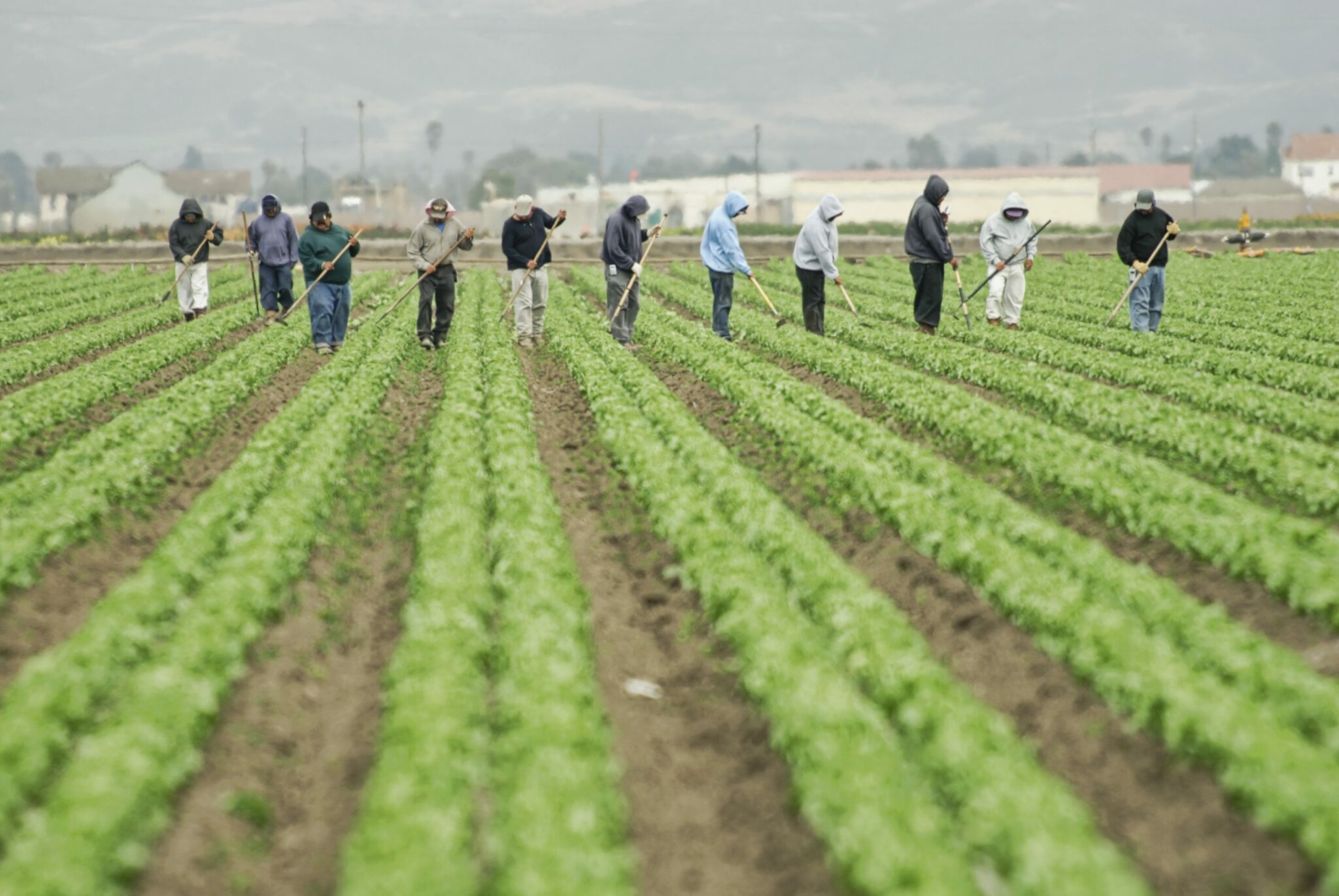 Emperatriz Ayala
My husband had an accident 2 years ago, a 85 years old man hit him, the Arash law group works very well on my husband case that took 9 month and he won the case and my husband was happy with the results. A year later I got into an accident as well and I'm still waiting in my case is almost resolving and it's 9 months already. This people knows the law and they do their job right to help you out in getting the most for you to fight on your behalf. I strongly recommend the Arash Law firm they do things right in a efficient and professional manner.

Chris Zavala
Had a great experience with all the people at Arash law. Long story short was in a bad car accident. It was overwhelming and the whole process was a lot, but they kept me in the loop. They answered all my questions and gave me great advice. Couldn't be any happier. Would definitely recommend anyone looking for a personal injury lawyer. They'll guide you through the whole process!

Jill Smith
Having Arash Law handle my auto accident was the best decision I could have made. Everyone I interacted with was kind, professional and detail oriented. I am extremely happy with the outcome and would recommend them highly.

Joseph R. Porter
From start to finish, Arash Law firm is there every step of the way with close, constant, personal contact and attention. I never knew a Law firm could actually care so much for me as a person and what I was personally going through as well as the settlement I was going to recieve once my case was finally completed. Thank you to everyone at Arash Law for your ongoing support and communication. You are the ONLY firm I will ever recommend to someone who is need of a great attorny.

Monica Parra
I had an excellent experience with Arash Law. I will definitely recommend to my family and friends. I interviewed a few firms before deciding to work with Arash Law. What made my experience excellent was (i.e. head attorney being accessible to talk to and he answered all my questions and concerns, sensitive and thorough personel who completed in home intake & follow up process, being connected immediately to quality Physicians who addressed my injuries and recovery process, clear contract-read throughly to ensure its something you can commit to). Being in a car accident is a traumatic experience and I had a sense of peace knowing Arash Firm was walking with me throughout the whole process. Thank you Arash Firm for all your hard work and help. I am so grateful and appreciative for you all! 🙏 With Gratitude, Monica Parra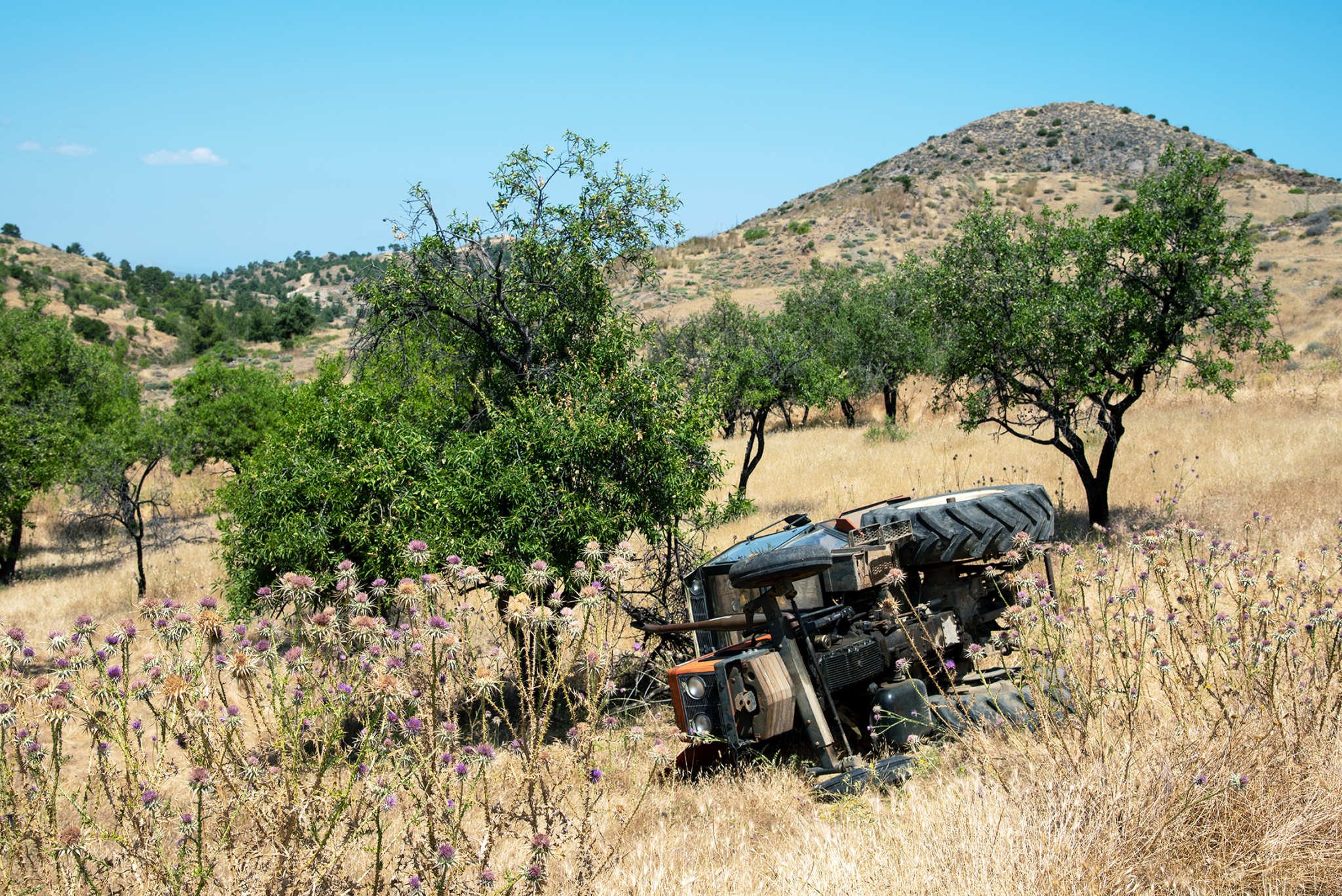 Cuts, bruises, and sprains are common everyday accidents for farmworkers. Moreover, such minor accidents often do not lead to situations involving medical professionals. On the other hand, severe injuries require the assistance of medical professionals who are experienced in treating them.
A seasoned farm accidents attorney can come in and help with financial reimbursements. In addition, they can help replace lost income due to a temporary absence from work. Here are some of the most common yet fatal farm accidents in California:
Electrocution at food processing farms or other farm factory setups
Exposure to toxic materials at factories
Container or grain bin related injuries
Severe farming vehicle accidents
Though the agricultural industry is pumping in billions of dollars a year and has no chance of stopping its duties, the frequency of farm accidents doesn't seem to be affected. If your workplace or organization hasn't accounted for tried and tested safety measures. You've been a victim of a fatal accident, hire a farm accident attorney to help legally cover your wages lost, physical injuries, and any other form of damage.
Why Should You File a Claim for an Agricultural / Industrial Injury?
Filing a claim for an injury that happened because of an agricultural-related disaster is a right that all farm workers and farm owners are entitled to. Even better, approaching an established law firm that has already dealt in farm accidents makes all the difference in the world. Our team of lawyers has the ideal legal etiquette and litigation know-how to take over your injury claim process and help you rebuild. 
Whether the claim is accepted in the first attempt or further investigation requires us to visit the court, we're equipped with the resources and experience to help our clientele with justice. Above all, when you file a claim with an attorney specializing in farm accidents, they will be adept at recovering your financial sufferings, entire rehabilitation cost, and even your healthcare arrangements. We have a firm grasp over the entire documentation preparing, submitting, and regulatory submission process. 
Our workflow for such cases functions keeping in mind the importance of time, and we don't stay tongue-tied when it comes to proving your claim. Rather than letting any facts about your claim collect dust, we present the relevant evidence and turn the tide of hope in your favor.
Statute of Limitations on California Agricultural & Industrial Injury Claims
If you're unaware or believe you aren't informed enough about the laws that apply to your farm accident case, then please meet our attorneys. Their expertise will help you categorize the accident you are suffering from and the proper course of action to take. There is a two-year period to file a claim regarding personal injury in California. This is only for claims against your employer/organization while in an agricultural accident. 
However, employers are occasionally victims of such claims because of California's workers' compensation program. As a result, society is simply unaware of all the provisions and bears the costs. If you were a victim of an agricultural injury at the workplace while at work, then there is a one-year statute of limitations period permitted. In these cases, hiring a farm accidents attorney in California will prove instrumental in wrapping up the claim within such tight periods.
Do I Have a Farm Accident Case?
Whether you have a farm accident case depends on several factors. Was it because of malfunctioning equipment? Was it because of untrained equipment management personnel? Was it because of a natural calamity? Was it your own fault? All of these accident types fall under different types of claims.
For example, the employer is at fault if the accident occurred because you lacked the training to use some machinery. It doesn't matter whether it's related to farming equipment or storage-related accidents. It doesn't matter.
Similarly, suppose the incident was potentially life-threatening and led to a significant physical injury such as an amputation, plastic surgery, bone or nerve damage, or you to become temporarily or permanently handicapped. In that case, you may be eligible to file a claim. You may also file a lawsuit on behalf of a family member, friend, or colleague injured in the farm accident. As long as your farm accidents attorney has all the vital information about your case, they can file a comprehensive claim.
What Is Agricultural Law?
Agricultural law in California is a section of the legal system that primarily interacts and functions with farming and agricultural cases. California's agrarian law outlines a set of practices to be followed by employers to reduce the chances of farm accidents and unfortunate agricultural incidents. These laws even exist to create guidelines that guarantee the safety of employees.
You may file an incomplete or weak claim without factual information on agricultural law without making the most of your evidence if you file your claim. But when you work with our reputed California farm accident lawyers, you'll be guided and represented by a professional that knows the ins and outs of how to deal with agricultural cases.
Sometimes, even the tiniest of details such as the weather forecast, the originality of components in a piece of equipment, or the cumulative weekly overworked hours can be the deciding element in your case. With the support of a lawyer, you can steer these pinpoints to help successfully win your claim.
California Farm Accidents Attorneys Work on a Contingent Fee
It is the most comforting piece of information for any victim of a farm incident who hesitates to get in touch with an attorney. Since the victim is already suffering from minor or significant losses, physical or financial, our lawyers understand the stress. In such a scenario, with already slacking resources, you would instead not contact a lawyer in fear of exorbitant legal fees.
Worry not. Our California tractor accident lawyers only work on a contingent fee basis. It means they will not charge you a penny until your claim is awarded and you have won. You get their full support, time to ask questions, and attend relevant meetings till your case is complete. Only after the case is legally complete and you have been awarded your claim amount will the attorney take a certain percentage of it.
Thus, you can set aside the financial burden of hiring our farm accidents attorney in California. Establish contact with a lawyer, give out all the necessary case-related information, bring witnesses on board and let the attorneys do what they do best. Most importantly, even if the entirety of the claim amount isn't approved for return, our attorneys can recover a significant portion of the total amount.
Speak to a California Farm Accidents Attorney
All in all, the faster you contact an experienced farm accident lawyer in California, the more protected your legal rights are. Remember, there are statutes of limitations in place, and you want to be one step ahead of such rules and regulations.