California

Football Head-Injury Attorneys
PAY NOTHING UPFRONT

OVER $

400

MILLION RECOVERED

ZERO-FEES UNTIL WE WIN
You May Be Entitled To Compensation

California Football Head-Injury Attorneys with a Proven Track Record
Head injuries during football are a setback frequently faced by athletes on a global scale. Sadly, these head injuries could lead to traumatic incidents leading to brain damage, nerve damage, memory loss, and even hemorrhages in some instances. Although football helmets provide some protection, players can and do suffer head injuries on the field.
In the event of such injuries resulting from the negligence of coaches, trainers, football helmet manufacturers, schools, or football franchises, players and their families can and should seek compensation from a personal injury attorney who's experienced in sports concussions resulting from football accidents.
In most cases, the injury sustained is a mild traumatic brain injury or concussion. Do not let the word "mild" fool you into thinking that football head injuries are not serious. The reality is that football head injuries can cause significant suffering to affected players. Call (888) 488-1391 for a free case evaluation.
Even more troubling, the costs associated with such head injuries are a problem in itself. Families become broke trying to pay for these high costs or leave the injury untreated when in extreme financial hardship.
The California football head-injury attorneys at our award-winning injury firm empathize with such injuries and have a thorough grasp of how such injuries affect athletes in the short and long term. If such fatal injuries do not receive the proper treatment, the brain or head injury can worsen over time, leading to mentally damaging side effects.
Thus, younger athletes who prefer to power through such injuries with minimal rehabilitation are at risk. For this reason, football head injury attorneys assist victims in understanding their legal situation. They also file a claim for compensation for medical costs and other losses resulting from the incident.
Awareness of Head Injuries During Football
A significant number of footballers are aware of the consequences of such head injuries, but most of them don't know how to deal with and recuperate from these injuries. Similarly, most football fans have heard of the prolonged impact of concussions, but they don't know what is involved in dealing with such situations.
It is a common injury in football as well as in other sports. Amid the authorities' efforts to reduce immediate impact, many are confused. California enacted a law that took effect on January 1, 2014. It specifies the latest safety protocols to protect school-aged athletes on the field.
These safety guidelines are intended to assist trainers and youth team managers to identify any potential symptoms associated with brain damage occurring during head injuries.
The fact is, laws may make society aware, but such cases will continue to rise. If you or a dear acquaintance have been a victim of such an injury, don't hesitate to get in touch with our football head-injury attorneys in California. Arash Khorsandi and his dedicated legal team at Arash Law gladly offers a no-cost consultation to determine the approximate value you may receive on your sports head-injury claim.

Emperatriz Ayala
My husband had an accident 2 years ago, a 85 years old man hit him, the Arash law group works very well on my husband case that took 9 month and he won the case and my husband was happy with the results. A year later I got into an accident as well and I'm still waiting in my case is almost resolving and it's 9 months already. This people knows the law and they do their job right to help you out in getting the most for you to fight on your behalf. I strongly recommend the Arash Law firm they do things right in a efficient and professional manner.

Chris Zavala
Had a great experience with all the people at Arash law. Long story short was in a bad car accident. It was overwhelming and the whole process was a lot, but they kept me in the loop. They answered all my questions and gave me great advice. Couldn't be any happier. Would definitely recommend anyone looking for a personal injury lawyer. They'll guide you through the whole process!

Jill Smith
Having Arash Law handle my auto accident was the best decision I could have made. Everyone I interacted with was kind, professional and detail oriented. I am extremely happy with the outcome and would recommend them highly.

Joseph R. Porter
From start to finish, Arash Law firm is there every step of the way with close, constant, personal contact and attention. I never knew a Law firm could actually care so much for me as a person and what I was personally going through as well as the settlement I was going to recieve once my case was finally completed. Thank you to everyone at Arash Law for your ongoing support and communication. You are the ONLY firm I will ever recommend to someone who is need of a great attorny.

Monica Parra
I had an excellent experience with Arash Law. I will definitely recommend to my family and friends. I interviewed a few firms before deciding to work with Arash Law. What made my experience excellent was (i.e. head attorney being accessible to talk to and he answered all my questions and concerns, sensitive and thorough personel who completed in home intake & follow up process, being connected immediately to quality Physicians who addressed my injuries and recovery process, clear contract-read throughly to ensure its something you can commit to). Being in a car accident is a traumatic experience and I had a sense of peace knowing Arash Firm was walking with me throughout the whole process. Thank you Arash Firm for all your hard work and help. I am so grateful and appreciative for you all! 🙏 With Gratitude, Monica Parra
Newly Passed Law in California Aims to Protect Youth Footballers from Brain Injuries
One of the latest developments to help increase the safety of young footballers, California has released a state law, AB 2127, to cut down head injuries such as hemorrhages, concussions, and blood clots. Along with many other states, California has hopped onto the bandwagon of safety regulations to prevent middle and high school students from suffering from the downsides of head injuries.
Based on the analyses of a USA non-profit organization, approximately 3% of 102,000 high school footballers in California will struggle with a head injury. Due to this abnormal number of fatalities on a youth football pitch, head-injury attorneys in California make significant efforts to avoid such mishaps.
In 2014, the Governor of California, Jerry Brown, signed AB 2127 to reduce brain injuries amongst sports enthusiasts in California.
Mild Traumatic Brain Injury
December 2016: $22M+ verdict in a mild traumatic brain injury case. The entire details of the case can be found in the public record filings by the defendant entity that sued its defense.
– 
Brian Beecher
Occurrence of Brain Injuries in High School Football
As per statistics released by Safe Kids Worldwide (in 2012), approximately 140,000 athletes aged 19, across all genders, have faced concussion-related injuries through sporting activities.
This stands as evidence that the highest rate of concussions across any sport in California is through football.
A hoard of head-injury prevention programs has been implemented across 19 US states, including California. USA Football supports the Heads Up Football program. All credits to the pioneers of prevention tactics for this issue.
Their program intends to educate sportspeople and managers of possible helmet collisions, along with spot-on equipment that reduces the impact of such incidents. Even better, their program also teaches parents and head coaches about identifying setbacks related to concussions.
Brain Injuries: As Serious as It Gets
Brain injuries, or any head injuries resulting in internal damage, require treatment from a medical expert. Medical examinations are conducted to diagnose the extent of the injury. Whether you've popped in for a test weeks after the injury or you've immediately reported the side effects to a brain health professional, they are adept at resolving or minimizing the impact of such episodes.
Above all, the complex nature of the human skull makes it challenging to pinpoint a range of problems, and only experienced professionals can do the same.
How Can Internal Wounds Lead to Brain Injuries?
Even the most minor internal wounds can grow to be long-term brain injury that drastically impacts the victim over their lifespan. Most fatal brain injuries stem from internal wounds that only a brain health expert can diagnose and cure.
Be aware and refrain from signing any forms that the hospital or insurance companies make you sign when receiving treatment for such injuries. Whether your direct insurance provider or the medical institution dealing with your injuries, they'll attempt to present a lower claim cost. Often, some loopholes will plummet the actual claim amount that you're liable to receive. It would be wise to avoid such uninformed signing incidents by discussing them with a qualified football head-injuries attorney in California.
Do not forget to consider the possibility of anoxia, a health issue that occurs when the brain and body are exposed to a significantly lower supply of oxygen. Such unfortunate brain and physical health conditions can lead to severe lifetime complications resulting in even more disruptive brain health.
Remember that the highest frequency of anoxia cases is breathlessness while running, drowning, or even heart attacks. With the assistance of a California football head-injury attorney, you can accurately investigate the involved authorities and charge the responsible parties.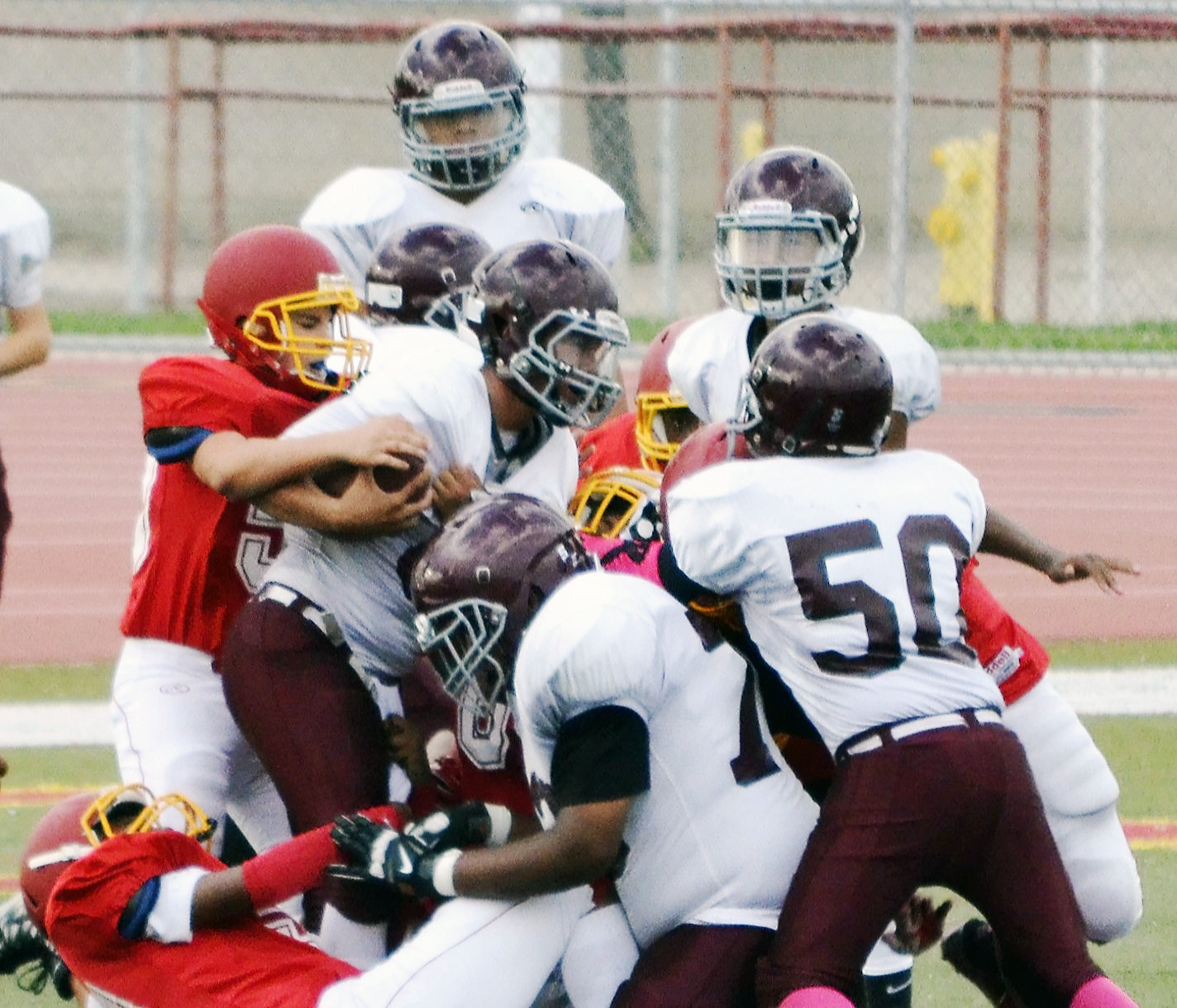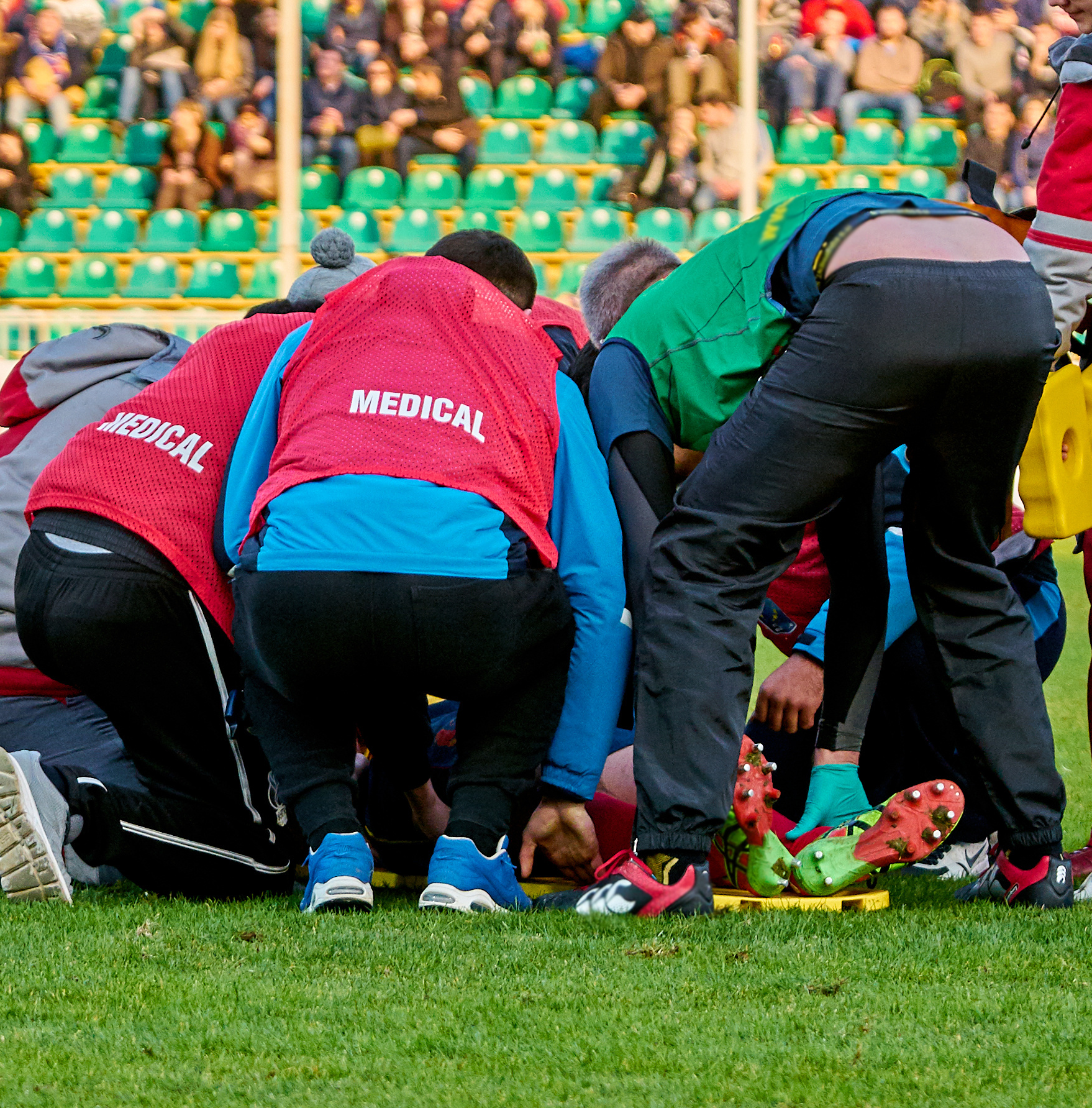 Concussions from Brain Injuries Can Have a Lasting Impact
Even if concussions are diagnosed as a short-term brain health setback, there is a high probability of their effects resurfacing years down the line. Many sports neurologists have stated that an athlete who has been the victim of a concussion is four times more likely to suffer from a second concussion.
Devastatingly, if this second concussion occurs before the first one has fully healed, there is a chance of a Second Impact Syndrome (SIS). And SIS can lead to brain swelling and reduced blood flow to the brain. It could even lead to poor response times for your bodily movements. Yet, don't let your guard down. Even recovery from one or two concussions leaves the gates open for future brain damage diagnosis.
Here are personality and bodily side effects that footballers who've suffered from an SIS-like concussion can be victims of:
Prolonged, persistent headaches
Extensive vertigo
Memory issues – both short-term and long-term
Learning inabilities
Issues with information processing capabilities
Drastic behavioral changes
Greater risk of future brain damage due to the alterations in the hippocampus
These injuries can result in severe brain disorders and call for highly unfeasible medical costs. Before the expenses pile up, get in touch with our reliable football head-injury attorneys.
Any clash, bump, or impact on the head can result in a concussion. There could even be blood clots that turn out to be the core cause of a traumatic brain injury. In rare cases, a mere fall can also plant the seeds for a concussion.
The CDC's most prominent causes of concussions that progress to emergency rooms are sports, motor vehicle disasters, irresponsible fall accidents, and unintended clashes.
Here is a range of common symptoms that indicate a concussion:
Poor memory retention in matters of face and incident recalling
Brain fog and cloudiness
Discomfort when exposed to bright lighting and loud noises
Reduced reaction time
Higher frequency of nausea and vomiting
Emotional inconsistencies leading to irritation, anxiety, and depression
Disruption in sleep patterns – leading to insomnia or hypersomnia
The list of symptoms extends way beyond this. If you have a football head-injury attorney to guide you, the claim possibilities increase substantially.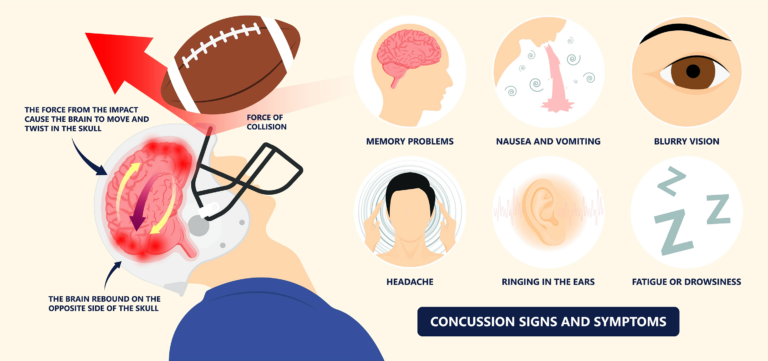 What Action to Take When a Concussion Occurs?
By head injuries, Here are the most common responses as per global standards when a head injury occurs". Irrespective of whether it's a school-level athlete or a professional athlete participating in leagues, each of these actions will help reduce the impact of a concussion.
Substitute the victim immediately, whether it's an official game or a practice session
Immediate treatment to diagnose the extent of the brain injury
Make the responsible team or parental authorities aware of the situation
Do not permit the athlete to return to the pitch unless medical attention has already been provided
Inform them of the exact injury as soon as possible
After the basics are covered, it's in your best interest to contact a football head-injury attorney in California and let them represent you for the immediate course of action.
You Only Get One Brain: File a Claim
Without a fully functional brain, any individual can be a victim of several sensory, intellectual, and physical disabilities. Thus, even a single accident is more than sufficient to absolutely spoil the brain's everyday functionality. To top it off, in situations involving a traumatic brain injury, the recovery is most often limited, and that too varies based on the type of care received.
Remember, if you or anyone you know have faced a head injury recently, do not postpone a visit to the doctor. By immediately heading to a brain doctor, you can begin your treatment, avoid further damages, and also begin acquiring proper medical documents to submit for your claim.
Most importantly, if you haven't got your documentation ready, it becomes almost impossible to convince the insurance company that all of the head injury damages you've faced result from the same incident. And they'll seize the first chance they can at giving you a significantly lower claim amount.
We're equipped with a skilled team of football head-injury attorneys, all of whom make the most of their existing resources and help you win the highest possible compensation through your claim.
Rehabilitation, Healthcare Assistants, and Treatment
Head injuries are way more severe than one assumes them to be. With a constant downpour of follow-up visits to the doctor, you'll simultaneously be put under rehabilitation and extensive medicine, directly impacting your brain. Never make the mistake of underestimating a head injury!
We must follow a list of steps when assessing a head injury. First and foremost, don't do anything until the emergency medical professionals arrive. You may worsen it. Second, follow the doctor's guidance on the treatment plan, dos and don'ts, and the recovery phase.
You have the right to file a claim for such incidents. Thus, we encourage victims to contact an attorney specializing in football head injuries and compensate them for the money lost during the suffering stages of their injury.
Football Head Injury Attorneys Can Help Recover Your Damages
Also termed as TBI, traumatic brain injuries are often considered a hassle by doctors and insurance companies when it comes to claims. To dodge the bullet of a high claim amount, they gaslight the patient by rejecting that any connection exists between the TBI and the accident. Here is when the expertise of an experienced football head-injuries attorney in California comes to the rescue.
Insurance companies are guaranteed to avoid such cheap tactics with this policy. They will gather evidence and create a case that relates your latest brain damages to TBI symptoms. All in all, with the guidance of a football head-injury attorney, you'll win back a significant portion of your money spent on treatment.