A 49-year-old Santa Ana man was killed after getting struck by a hit-and-run driver in Corona on early Tuesday morning, September 14.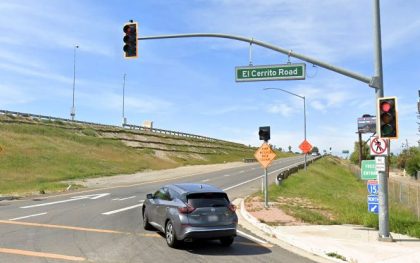 The accident transpired at approximately 3:55 a.m. on the southbound lanes of Interstate 15, just south of El Cerrito Road. The Santa Ana man was driving his Acura SUV on the interstate when he rear-ended a big rig for unclear reasons. The Santa Ana man then stopped in the slow lane and exited his vehicle to check the damage.
Moments later, a tractor-trailer hauling two gravel trailers suddenly struck the Santa Ana man. The tractor-trailer driver did not stop to render aid and drove away from the scene. Unfortunately, the Santa Ana man was fatally injured in the crash.
He was pronounced dead at the scene. His identity has not been disclosed. Local authorities are actively pursuing the whereabouts of the hit-and-run driver. The case is currently under further investigation.

Fatal Hit-and-Run Accident Statistics
The person who fled the scene, in this case, is liable for leaving the victim injured. Criminal charges are likely to be brought against the suspect once he is apprehended. Leaving the scene instead of remaining and waiting for authorities to arrive is a crime in itself. Hit-and-run crashes unfortunately still happen on U.S. roadways daily.
Nearly 2,000 hit-and-run fatalities were reported in the United States in 2016. Nearly 700,000 hit-and-run crashes take place each year in the country. People on foot are often hit-and-run victims. Hit-and-run incidents are often fatal to pedestrians.
In the event of another's negligence, they are completely defenseless and vulnerable. The motives behind hit-and-run drivers fleeing the scene are manifold. It's possible that they're under the influence of drugs or alcohol, that they face legal or insurance difficulties, or that they're undocumented immigrants.
Riverside County Wrongful Death Attorney for Victims of Fatal Hit-and-Run Accidents
After being involved in a fatal hit-and-run accident, you are likely to be overwhelmed. It is very important to concentrate on your physical and emotional recovery, but also be sure to give your hit-and-run accident lawyer the chance to help guide your claim to its best possible outcome.
Regardless of whether you know it, you're likely to have uninsured motorist coverage as a California driver. California state laws all have mandatory coverage for that. Having uninsured motorist coverage is not necessary to receive damages after being in a hit-and-run accident.
A hit-and-run attorney can help you get compensation even if you don't have medical insurance. Arash Law's personal injury and wrongful death lawyers have deep expertise and knowledge regarding fatal hit-and-run pedestrian accidents. For a free consultation regarding hit-and-run cases, call our office at (888) 488-1391.