One unidentified person was killed after a traffic collision involving a motorcycle on Bradshaw Road on Friday afternoon, April 23.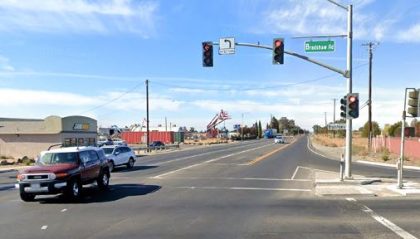 The accident took place on Bradshaw Road, north of Jackson Road and south of Kiefer Boulevard, at approximately 2:30 p.m.
Four to five vehicles, including a motorcycle, collided on the roadway for unclear reasons. The circumstances leading up to the crash have not been established.
One person was fatally injured from the accident. They were pronounced dead at the scene. It is unclear whether other people were injured.
Information about the accident is limited at the moment. Local authorities are currently investigating the accident.

Fatal Motorcycle Accident Statistics
Motorcycle accidents can often lead to catastrophic and even devastating results. According to the National Highway Traffic Safety Administration's National Center for Statistics and Analysis, approximately 5,286 motorcyclists were killed in the U.S. in 2016 alone.
Some of the common causes of motorcycle accidents are distracted driving, speeding, drunk driving, reckless driving, bad weather, wrong-way driving, and failure to observe traffic laws.
Motorcycle riders are encouraged to dress appropriately and wear a helmet every time they ride their motorcycle to prevent fatal injuries. Wearing helmets were estimated to be 37% effective in preventing motorcycle deaths.
Not every motorcycle accident victim walks away. Motorcyclists are much more likely to experience fatal injuries in a crash than passengers of other motor vehicles.
Wrongful Death Attorney for Victims of Fatal Motorcycle Accidents
The stress and sorrow following a loved one's death due to an accident can be too overwhelming. Professional wrongful death attorneys can stay updated on the official investigation on behalf of the family while ensuring that their client's legal rights and best interests are protected.
While nothing can reverse the damage incurred in a motorcycle accident, the civil courts offer a financial remedy to injured parties. After a motorcycle crash, speak to an experienced injury attorney immediately.
You may have lost a loved one in the collision. The most important thing to remember is that you aren't alone during this tough time. The California motorcycle accident lawyers at Arash Law are ready and waiting to assist you.
We offer free consultations with no obligation to retain our firm. We also work on a contingency fee basis, meaning you don't pay a dime unless we win you compensation. Get in touch online or call (888) 488-1391