One person was hurt after a DUI crash involving a Tesla on SR-56 on early Saturday morning, July 10.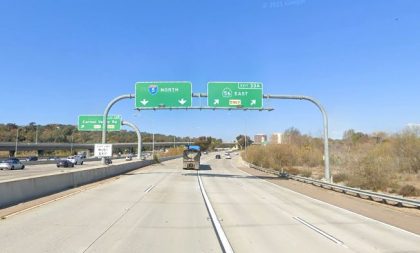 According to the initial reports from authorities, the accident happened at around 3:09 a.m. on state Route 56.
A 29-year-old woman was driving a white Tesla through a freeway closure and rear-ended a parked CHP vehicle.
The woman claimed that the Tesla was on autopilot at the time of the crash. A female passenger in the Tela sustained unspecified injuries and was rushed to an area hospital for treatment.
Local authorities later determined that the Tesla driver was under the influence at the time of the accident. She was arrested for DUI-related charges. The accident is currently under further investigation.

DUI Accident Statistics
The liability is clear in this case as the suspect was driving while under the influence of drugs at the time of the accident. Driving while drugged or intoxicated is probably one of the most reckless and dangerous things a driver can do. Everyone deserves to be able to travel safely.
Intoxicated drivers put the lives of others — and themselves — in grave danger. According to the National Highway Traffic Safety Administration (NHTSA), approximately 30 people die in drunk driving accidents in the United States every day.
While California and the United States as a whole have made significant progress in reducing drunk driving, there is still much more work to be done. Drunk driving is responsible for about 29% of all fatal car accidents in the United States. Sixty-one percent of these motorists have a blood alcohol concentration of .08 percent or higher.
San Diego Personal Injury Attorney for Victims of DUI Accidents
Drunk drivers must be held accountable for their egregious and dangerous behavior. DUI accident victims deserve justice. If you have been injured in a DUI accident, you must file a separate personal injury claim in civil court.
Notably, some rules apply differently in civil courts. If a drunk or drugged driver has injured you, you should seek professional representation from a DUI victim attorney near you who can file a personal injury claim on your behalf in civil court. Our law firm is committed to helping injured victims maximize their compensation so that they can pay their medical bills and provide financial support to their families.
At Arash Law, our California drunk driving accident attorneys are influential, aggressive advocates for DUI accident victims. If you or your loved one was injured in a drunk driving accident in California, please do not hesitate to contact our legal team for legal guidance. You may contact us through our hotline (888) 488-1391 for a free consultation with one of our attorneys.