Two people were injured after a suspected DUI crash in Escondido on Thursday morning, April 22.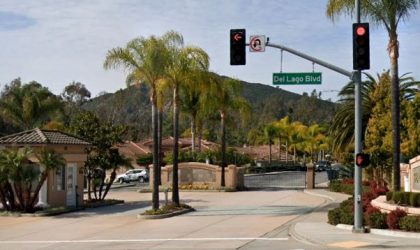 The accident took place on the northbound lanes of Interstate 15, near Del Lago Boulevard, at around 4:00 a.m. A 2014 Ford Fusion reportedly rear-ended a semi-truck in the far right lane.
Authorities suspect that the Ford Fusion may have been a stolen vehicle. The Ford driver and his passenger were trapped in their vehicle, which was edged underneath the semi's trailer.
They were extricated from the wreckage and were immediately taken to Palomar Hospital in unknown conditions.
Authorities later determined that the Ford Fusion driver may have been driving while under the influence at the time of the accident. The California Highway Patrol is further investigating the case.

DUI Accident Statistics
Driving while under the influence of drugs or alcohol is one of the most irresponsible things drivers can do. They won't only endanger their own lives, but they will also potentially harm other innocent motorists on the roadway.
Sadly, intoxicated driving remains a serious public safety problem in California. According to data published by Mothers Against Drunk Driving (MADD), there were more than 1,000 DUI accident deaths in California in 2017 alone.
Many thousands more innocent people were forced to endure severe, even life-altering injuries and trauma because of drunk driving. Approximately 30 people in the U.S. die every day due to drunk driving accidents. Drunk driving accounts for about 29 percent of all motor vehicle accident fatalities in the U.S.
Often drunk drivers commit several different negligent acts at the same time. They are more likely to speed, they repeatedly violate other traffic laws, and they have trouble holding their attention on the road and avoiding distractions.
Personal Injury Attorney for Victims of DUI Accidents in San Diego County
If you have been injured from a DUI accident, you may be confused about what to do. But you must recover from your injuries first. After treating your injuries, the second step must be to talk to an experienced drunk driving attorney.
California is a fault-based motor vehicle accident jurisdiction. To hold another party legally responsible for injuries sustained in a car wreck, the victim must establish that the other party bears liability for the crash. Liability is typically based on a legal theory called 'negligence.'
An experienced attorney can help you in proving the negligence of the at-fault party. Our California DUI accident lawyers from Arash Law can help you put together a strong, effective legal claim. Relevant evidence in drunk driving accident cases can come in many different forms.
A fatal car accident attorney from our office can handle the legal issues for you. Call Arash Law today at (888) 488-1391 or contact us online to schedule your free no-obligation fatal car accident case review.