An unidentified 40-year-old man was killed after a traffic accident involving multiple vehicles in San Jose on Sunday morning, August 1st.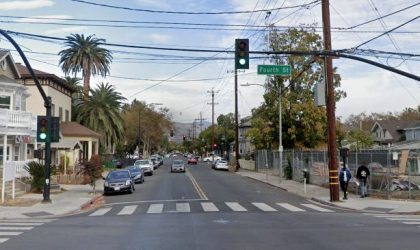 The accident occurred on the northbound lanes of Interstate Highway 280 from the Fourth Street on-ramp in San Jose at around 2:20 a.m. A 1972 Chevy Impala was traveling from the Fourth Street on-ramp and attempted to enter the northbound lanes of Highway 280 when a Toyota Prius suddenly struck it.
Both of the drivers went out of their vehicles after the initial crash. Suddenly, a BMW sedan traveling at high speeds suddenly crashed into both cars and struck the Chevy driver. Due to the severity of the impact, the Chevy driver was thrown over the guardrail and landed in a parking lot below.
He sustained fatal injuries from the mishap and was pronounced dead at the scene. The BMW driver and his passenger sustained minor injuries and were taken to an area hospital for treatment. Alcohol was considered a factor in the accident, but authorities have not specified which driver was influenced.
The accident is under further investigation. Anyone that can give more information about the crash is urged to call the CHP San Jose area field office at 408-961-0900.

Fatal Pedestrian Accident Statistics
Car accidents across the country occur more frequently than they should. According to the National Highway Traffic Safety Administration's (NHTSA) Traffic Safety Facts, there were an estimated 6.3 million police-reported crashes last year. 2.44 million people were injured as a result of these accidents on America's roads.
Hundreds of pedestrians and bicyclists use the streets of downtown California to get around. A car accident can happen in the blink of an eye. Drivers must keep their eyes on the road at all times. In California, car accidents are one of the leading causes of injury death. In 2017, the National Highway Traffic Safety Administration (NHTSA) reported over 3,304 fatal car accidents in California.
Multi-vehicle collisions are just one type of car accident. This type of accident usually occurs when three or more cars are involved in the accident. They commonly stem from a "chain-reaction" crash, wherein one vehicle will bump into another, causing it to crash into other cars on the roadway potentially.
Accidents involving multiple vehicles are unusual, but they can result in a staggering amount of personal injuries and property damage when they do occur. They can lead to bitter legal battles over who was exactly to blame for such a major accident. Disputes can jeopardize your legal right to receive compensation for your injuries.
Santa Clara County Wrongful Death Attorney for Victims of Fatal Pedestrian Accidents
Dealing with the unexpected loss of a loved one due to a fatal multi-vehicle collision can be extremely overwhelming and stressful. You have options regardless of the circumstances of your car accident. When multiple defendants and many parties are involved, everyone can try to point the finger at someone else. Finger-pointing can leave a victim of an injury without someone to compensate them for their losses.
While the official investigation is being conducted, the victim's family has the right to file a wrongful death claim with the assistance of an attorney. Attorneys can assist their clients in obtaining financial compensation for their medical bills, funeral expenses, the victim's family's pain and suffering, wages the decedent would have earned in their lifetime, and loss of companionship.
Our experienced attorneys at Arash Law can serve as a helpful legal guide for the victims during this difficult time. They will fight tenaciously for their client's rights and best interests while also ensuring that the responsible party is held accountable for their negligence. Call us at (888) 488-1391 today and speak directly with an attorney. Consultations are always completely free!