Four people were injured after a head-on traffic collision on Road 1200 and Avenue 448 on Tuesday morning, August 24.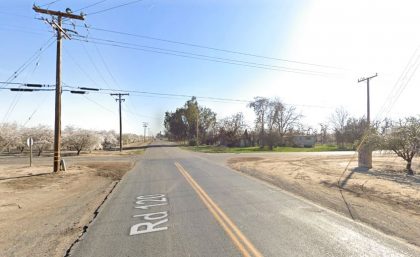 According to the initial reports from the California Highway Patrol, the accident happened on Road 120 and Avenue 448 at around 5:00 a.m.
A Honda Civic and a Honda Pilot collided head-on for unclear reasons. The circumstances leading up to the collision have not been established.
Four people sustained varying degrees of injuries after the collision. Two of the injured parties were rushed to Community Regional Medical Center for treatment.
Additional information about the accident is unavailable at the moment. The identities of the involved parties have not been disclosed. The case is currently under further investigation.

Head-On Collision Statistics
When two vehicles collide directly with each other while traveling in opposite directions, it is known as a head-on collision. Head-on collisions have a greater fatality rate than other car accidents. Only around 123,000 head-on collisions occur in the United States each year, but they account for 10.1 percent of all fatal wrecks.
Car accidents can occur to anyone. This is a sad fact that motorists must keep in mind. Unfortunately, motor vehicle accidents in California have been on the rise over the years. California accounts for 11% of the country's auto accident fatalities.
According to the Insurance Institute for Highway Safety (IIHS) Fatality Facts 2018 2018 Fatality Facts report, California has the most concerning car accidents and fatalities due to vehicle collisions. Because of California's large population, there are many drivers on the road, which could lead to an increase in automobile accidents across the state. These accidents are caused by various reasons, such as distracted driving, drunk driving, and driver over-fatigue.
Tulare County Personal Injury Attorney for Victims of Head-On Collisions
Head-on crashes often cause debilitating injuries. The financial costs of these injuries are staggering: a lifetime of medical bills and lost wages for decades of work can quickly run in the millions of dollars.
Victims are often left to deal with expensive medical bills and lost wages from not working for an extended period of time. You don't have to pay for another driver's negligence. Victims are encouraged to file a personal injury claim with the help of their attorney after a car accident.
If you choose to handle your case without an attorney, you will have to call the insurance company to file your claim. With an accident attorney by your side, you will not have to worry about filing a claim. Your attorney will handle the paperwork for you. They will also prevent you from saying something to the insurance company that could hurt your claim.
Our attorneys from Arash Law can serve as a reliable legal guide for you as you navigate through the legal process. We fight hard to protect our clients' legal rights so they can focus on recovering from their injuries. Call (888) 488-1391 or contact us online to schedule your free consultation.