Among the many attractions to living in California, perhaps the weather is the most appealing. Year-round, California tends to have rather warm weather where one can enjoy abundant outdoor activities. Among these activities, bicycling is the most popular, especially in the more densely populated metro areas.
With more people bicycling in this state, more accidents have occurred. In fact, California recently reached a 25-year high in bicycle accident fatalities, where 455 bicycle riders were killed in traffic accidents in 2016 and 2018. That averages a fatality rate of about four per one million people, higher than any three years since the 1990s.
If you suffered an injury in a bicycle accident, contact the attorneys at Arash Law. Our team of unparalleled bike accident attorneys has decades of experience representing injury victims.
Having represented thousands of satisfied clients, let us take care of the insurance company negotiations and successfully guide you through the legal process. Here at Arash Law, you only need to focus on your recovery to return to a fulfilled life. For decades, the attorneys at Arash Law, founded by famous attorney Arash Khorsandi, Esq., have helped accident victims get the compensation they deserve. The effects of suffering a bicycle accident can be daunting and extensive.
The bicycle accident attorneys at Arash Law are completely dedicated to helping victims navigate the legal process. No matter the case's complexity, here at Arash Law, we ensure each client gets the compensation they deserve. Contact us today at (888) 488-1391 or via online chat to schedule a free no-obligation case evaluation.
How Much Is My Case Worth?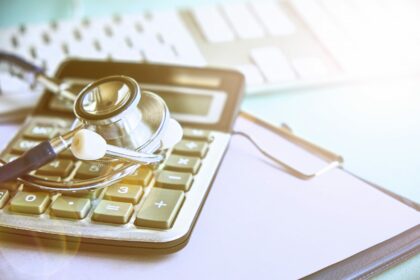 Every bicycle accident has unique circumstances, so there is no definitive answer to what each victim will receive. Generally, economic, non-economic, and punitive damages determine a victim's compensation. Below is a list of the different types of losses.
Economic Damages
Economic damages are easily identifiable. Economic damages are typically tangible losses that a victim suffers after an accident. Examples of economic damages include the following: 
Present and future medical costs include rehabilitative services, physical therapy, and medical equipment.
Current and future lost income, including loss of earning capacity
Non-Economic Damages
Non-economic damages refer to an accident victim's losses that may be intangible and, therefore, less obvious. An accident victim may need assistance proving all their damages, but an expert attorney's help can greatly benefit the accident victim if they claim non-economic losses. Examples of non-economic losses include: 
Pain and suffering and the inconvenience of being involved in the accident
Loss of consortium, which is a legal claim for the victim's spouse for the loss of the benefit of their spouse's services and companionship
Punitive Damages
Punitive damages are not used to repay the victim; they are attached to the defendant to ensure they will not again cause a similar accident. Courts typically award punitive damages if the defendant's actions are wildly outrageous.
Common Bicycle Accident Injuries
Broken bones – Broken bones or fractures often occur when a cyclist collides with another vehicle, causing them to be ejected from the bike.
Road rash – Road rash can be sustained when a cyclist ejected from the vehicle slides across the road. The injury normally happens on the hands, arms, knees, or legs and can lead to infection if not treated correctly.
Spinal cord injuries – Spinal cord injuries can lead to more extensive injuries, such as brain trauma or paralysis.
Internal organ injuries – Internal bleeding and organ damage can sometimes result from an accident.
Brain injuries – Brain injuries can also occur when a cyclist has been struck in the head due to an accident.
Amputation – Some auto accident injuries can be so severe a limb can be lost. For an amputation injury, the limb must be surgically removed due to extensive damage.
Fatalities – The most unfortunate result of any bike accident is when a death occurs.
Comparative Fault
Another central factor in concluding a settlement total is determining who was at fault or liable for the accident. Liability can be shared by multiple parties, including even the victim. California is a pure comparative negligence state, which means that even if the victim is partially at fault, they can still recover compensation. However, the settlement payout will be reduced based on the victim's share of the fault.
Insurance Coverage
The majority of bicycle accidents in California involve an individual and their personal vehicle insurance. About 16 percent of California motorists do not have car insurance, which is higher than the national average. Even when a driver does not have insurance, they usually only carry liability coverage that pays up to $15,000 for bodily injury per person. This coverage also includes up to $30,000 for total bodily injury per accident and $5,000 in property damage. Generally, the coverage is too low for anything except minor accidents that cause little to no injuries.
Bicycle accidents that involve rideshare drivers, commercial trucks, or municipalities tend to have access to much higher commercial liability limits due to the driver usually working at the time of the accident. These commercial insurance policies normally have very high limits that may be enough to cover damages exceeding even $1 million.
Accident Settlements vs. Jury Verdicts
It is important to understand the distinction between a settlement and a verdict. A settlement is a private agreement between the insurance company and the claimant. A victim may settle and get a bicycle accident insurance payout without filing a lawsuit or at any time after suing the liable driver until the verdict is reached. If a fair settlement cannot be agreed upon, the case can then be sent to trial, where a jury will decide to whom an award will be given based on the facts of the case. The majority of bicycle accident claims in California end in a settlement.
A common misconception is that jury verdicts always result in higher compensation. This conception depends upon the facts of the case. Even if a jury verdict is higher than a settlement, the trial may take years and be expensive, which can reduce the victim's actual compensation.
Average Accident Awards for Injured Cyclists
When determining what a payout award will be for an injured cyclist, it is crucial to remember that each accident has its unique set of circumstances that ultimately determine the award amount. However, a few statistical facts can provide a general idea of what one may receive: 
The state average payout for bicycle accidents is about one-third of a million dollars.
The state median for returns for bicycle accidents ranges between $25,000 and $40,000.
Of all cases in Orange County, 70 percent of them recovered below $100,000, while about 10 percent of Orange County cases covered over $1,000,000.
Again, these are just general statistics. The factors above and the circumstances of the case will determine the specific amount each person will receive.
Examples of California Compensation Amounts
What to Do After a Bike Accident
A bicycle accident can be very tragic, scary, and life-altering. Knowing the subsequent steps to take can be difficult to determine. Immediately following an accident, there are some actions one should take: 
Get out of harm's way – The most important thing following a bicycle accident is to get out of the way of any danger. One should move away from traffic to avoid more damage being caused to other drivers.
Move the bicycle – The cyclist should move their bicycle if they can.
Contact law enforcement – Contacting the authorities is important, as they will arrive to gather witness statements and write a police report.
Take pictures – Take pictures of the accident scene and any damage to the bike.
Witness statements – Gather the information of any person who witnessed the accident, including names, addresses, and phone numbers. This information will be useful in determining liability and in a trial if the case is taken to court.
Obtain a copy of the police report – Getting a copy of the official police is critical for the legal process when determining liability.
Seek medical attention – Irrespective of bodily damage. One should always seek medical attention following an accident to ensure there are not any potential long-term injuries that can occur.
Contact an experienced bicycle accident attorney – The sooner a bicycle accident attorney is called, the better. The goal is to expedite the legal process and ensure the proper guidance is received.
What Not to Do Following an Accident
Notifying the insurance company following an accident is highly recommended, but it is important to be cautious when speaking to them. One needs to provide general background information, such as the names and addresses of the involved parties and the date, time, and location of the accident. It is best to refrain from discussing liability until an experienced bicycle accident attorney is consulted. The request to provide a recorded statement should also be refused until a later time.
The accident victim is not legally required to speak to the liable motorist's insurance company. It is to be expected that the insurance company's initial offer will be a lowball offer. Insurance companies are for-profit businesses that want to see if the victim will take the bait for an insufficient settlement.
Below are some tactics insurance companies can use to give an unfair settlement:
Shared fault – Insurance companies often try to make the case that either the victim or another involved party was partially responsible for the accident.
Pre-existing conditions – If the insurance company becomes aware that the victim sustained an injury before the accident, they will argue that it did not cause the present injury. Note that even if the accident did not initially cause the injury, it could still aggravate the injury, making the party liable.
Age – This tactic is usually used against older victims. The more we age, the more the body is susceptible to injury. The insurance agency may try to suggest the victim's injuries were already present before the accident.
Credibility – If the insurance company discovers that the victim was not truthful about any parts of the accident, they may cite the deception to discourage a potential jury from trusting the victim. Doing so can shatter the victim's credibility.
A bicycle accident can be quite difficult. In addition to the property damage and bodily harm, there is much mental, emotional, and financial damage from which the victim must recover. Knowing the subsequent steps to take can be difficult, but there are experienced bicycle accident attorneys who can help people through this process. From investigating and engaging with the insurance company, the attorney will act on behalf of the victim to ensure they receive full restitution for their economic, non-economic, and punitive losses.
Contact Arash Law Today
The attorneys at Arash Law, headed by Arash Khorsandi, Esq., have decades of experience helping our clients get the compensation they are entitled to after a bicycle accident. When a victim suffers a loss after an accident, they need a legal team to help them recover. Our legal team takes pride in making sure victims get what they deserve. Contact us today at (888) 488-1391 or via online chat to discuss your legal options and schedule a free no-obligation case evaluation. We serve every county in California, including Los Angeles, San Diego, Riverside, Orange County, Sacramento, Fresno, San Jose, San Francisco, and beyond.