California

Truck Accident Lawyers
with over $400 Million Recovered in Compensation for Injury Clients.
You May Be Entitled To Compensation

California's Award-Winning Truck Accident Lawyers
Truck accident victims have legal rights that must be protected. A negligent driver or transportation company has a legal obligation to compensate you for all injuries and losses you sustain due to a truck accident. Our experienced California 
truck accident lawyers
 know how to protect this right. We fight hard to ensure that truck accident victims receive fair compensation for all their losses. Learn more about California truck accidents and how we can help protect your legal rights.
Paz v. Airfax Logistics (settled on 5/26/2020) – settlement in a case involving a client who was involved in a trucking accident and sustained a traumatic brain injury and other trauma.
– 
Tina Eshghieh
California Truck Accident Statistics
According to the National Safety Council, nearly five thousand trucks were involved in fatal accidents in the United States in 2018. This statistic was a staggering 51 percent increase from 2009 (when fewer miles were traveled on American roads in the wake of the mortgage crisis of 2008).
These facts indicate those truck accidents are a serious public health risk all across the country. Here in California, where we have several of the largest cities in the United States, traffic continues to be an ongoing problem. The California Office of Traffic Safety reports that a total of 3,563 victims were killed in auto accidents across the state in 2018.
This fact marks more than an 8 percent decrease than the previous years' fatalities, but still an unacceptably high number of preventable deaths. It is important to hold negligent drivers accountable for their actions. Doing this helps keep the roads of California safer for everyone.
Who Must Pay For My Truck Accident Injuries?
So who is responsible for causing a truck accident? This detail is important because the individual or company found "at fault" for causing the accident also has a legal obligation to compensate victims for their injuries and losses. "Fault" in this context is known by the legal term of "liability." Liability for a truck accident can fall on many different parties. It can even be split between multiple parties.
Here are some of the most common defendants in a truck accident injury case: 
Every driver on the road has a legal obligation to operate their vehicle with "due care." The care that is due is that of a reasonably prudent driver. If a driver's conduct falls below this standard, they are negligent and responsible for all injuries and losses resulting from this negligence.
This legal fact is why California – like other states – requires all drivers to carry minimum amounts of liability coverage. In the event of an accident, drivers must be prepared to pay for the damage they cause. Truck accidents can be caused by commercial drivers or individuals who are operating their private vehicles. In either event, the negligent driver can be held liable for the damages they cause.
2
A Transportation Company That Owns or Operates the Truck
There is a general rule of law that holds employers accountable for employees' negligence while on the job. This fact means that a transportation company can be "vicariously liable" for its driver's negligence while on the road. A transportation company can also be "directly liable" for negligently hiring a dangerous driver.
If, for example, the company failed to check the employee's commercial driver's license or hired a driver with a known accident record, this could be considered negligence. A company that owns the vehicle can also be held liable for the same reasons – even if the driver is classified as an independent contractor instead of an employee.
Some truck accidents are caused by defects in the truck or its parts. Imagine, for example, that a fully loaded truck is headed downhill when its brakes fail. The driver could crash through no fault of his own. Instead, the accident would be the result of the defective braking system. In this case, the manufacturer could be liable for the accident (and all resulting damages). Manufacturers of consumer goods sold in the United States are subject to laws of "strict liability." This phrase means that an injury victim does not have to prove that the manufacturer was negligent.
Instead, the victim need only show that the product was being used as intended when it caused injuries. Product-liability can lead to many expensive lawsuits for auto manufacturers. This is why so many manufacturers will voluntarily pay for costly recalls rather than spending thousands on injury claims. If defective parts or systems caused your truck accident on the truck, the manufacturer could be liable for compensating you for your injuries.
Common Causes of Truck Accidents in California
There are many reasons a truck accident can occur. Sometimes a truck accident is the result of several different factors. The way a truck accident occurs can affect your settlement. Here are some of the most common causes of truck accidents that our lawyers see in our practice:
Impaired driving is responsible for many deaths – and even more injuries – in California every year. You might think those truck drivers who hold a commercial driver's license would be careful to avoid impaired driving. Some still choose to operate a commercial truck while impaired, even though it could permanently ban them from any truck driving job in the United States.
If you see a truck that appears to be swerving, or you notice other signs of driver impairment, get as far away from the vehicle as possible. You can then report the driver by calling 911 on your mobile phone. It is essential to understand that impaired driving does not just mean drunk driving. Recreational drugs have always posed a risk for drivers on the road. And in recent years, the opioid epidemic has exposed serious issues with prescription drug abuse.
Even if a driver is on a prescription medication taken as directed, they could still be impaired by it to the degree that makes it unsafe to drive. Commercial truck drivers can be impaired by alcohol, recreational drugs, prescription medications, over the counter medications (such as caffeine pills to stay awake), or any combination of these substances. If any of these substances affect the driver's ability to safely operate a truck, the driver can be found negligent and responsible for any damages that occur as a result of an accident.
In recent years drivers have more distractions than ever inside the vehicle. Mobile phones and wireless devices, navigation programs, and in-vehicle entertainment systems all compete to take drivers' attention off the road where it belongs. These modern distractions are in addition to the same distractions that have always been in vehicles: food and drink, pets, children, and loose cargo.
Commercial truck drivers may also have additional radio equipment and other devices to distract them from the road. If a commercial truck driver causes an accident because they were distracted and not paying attention to the road, they will likely be found negligent and ordered to compensate injury victims for their losses.
Hours of Service Violations
The Department of Transportation has long set standards for how long a commercial truck driver may operate a vehicle before taking a break. These rules also set how long that break must be before the driver may continue driving. For example, a driver carrying cargo may drive up to eleven hours after ten hours off duty. A driver carrying passengers may drive up to ten hours after eight hours off duty. Passenger drivers must also take a break of at least thirty minutes after driving for eight consecutive hours. These rules help reduce accidents by enforcing penalties for drivers who operate a vehicle when they are too tired to do so safely.
Until recently, drivers kept track of their hours on mileage logs that were based mainly on the Honor System. This meant that drivers could "fudge the numbers" or alter records to get in more hours on the road. Unfortunately, many transportation companies pay drivers by the mile, which gives them the incentive to cram in as many miles as possible and push their hours of service. Luckily the Department of Transportation was able to enact new rules to address this problem. Now all commercial trucks in the United States must be equipped with an electronic logging device (ELD).
This device records mileage and hour data that is automatically stored on a remote server. The data has other tamper-proof features that make it difficult (if not impossible) for drivers to manipulate. This feature helps enforce hours of service rules, making roads across the country safer for all drivers. Of course, it is still possible for hours of service violations to occur. If a driver negligently ignores these rules and causes an accident by driving while tired, he or she must compensate injury-victims of that accident.
Studies have consistently found that speeding increases both the risk that an accident will occur and the severity of injuries sustained in an accident. Speeding is especially dangerous when a driver is behind the wheel of a large, heavy vehicle – like a commercial truck that is fully loaded with cargo.
The vehicle's speed and weight combine to generate massive momentum in a collision that can severely injure anyone in the nearby roadway. Because speeding is so much more dangerous for heavy trucks, commercial truck drivers have a duty to be even more cautious about their speed than drivers of smaller vehicles. A truck driver who is going faster than the posted speed limit – or even going too fast to allow the driver to control his or her speed to avoid a collision – is negligent.
Compensation For Truck Accident Injuries
There are many different types of compensation you may be entitled to after a truck accident. Remember, the defendant must compensate you for all your injuries and losses caused by their negligence. Here are some of the most common claims that our lawyers process in truck accident cases:
In an accident caused by someone else's negligence, all your medical bills caused by the accident can be compensated in a personal injury case. Unfortunately, this is not always as straightforward as it seems. Sometimes the insurance company may claim that you made your medicals worse by not seeing a doctor soon enough. Other times they may say that you have been getting too much medical treatment – especially from a chiropractor, pain management clinic, or other services that rely on your subjective reports of discomfort.
This process can be very frustrating for injury victims who are in pain and need medical care. Luckily, our award-winning California truck accident lawyers are highly experienced in these insurance company tactics. We know how to prove the necessity of your medical treatment in order to get your bills paid.
In some cases, a victim will need medical treatment long after your case settles. This need for treatment is especially common when injuries are permanent or the victim is left with a long-term disability. You are still entitled to compensation for these future medical bills incurred due to the accident.
But how do you get compensation for those bills if your case has already settled? Experienced California truck accident lawyers work with expert witnesses to project the costs of your future medical care. A life care planner is an expert who knows what medical and in-home care services you might need. They can estimate these expenses so that you can file a claim for future medical costs as part of your personal injury case.
Lost wages are another common claim in a personal injury lawsuit. In some cases, this is a simple matter of getting documentation from your employer that shows how many hours you missed and what your hourly wage is. But a lost wage claim can become far more complicated if you lost out on overtime wages, bonuses, commissions, or other discretionary income. These can be compensated, but you must be able to prove that they were lost as a direct result of the accident.
Lost wages can also continue for years after your claim has settled. If you were permanently injured in a truck accident, you might be limited to part-time employment for the rest of your working years – or even left unable to work at all. These conditions result in a permanent decrease in your earning potential. This decrease in earning potential, too, can be compensated.
Still, you have to be able to prove the difference in your wages before the accident and your earning potential after the accident. Our aggressive truck accident lawyers in California know how to work with expert witnesses to make a compelling case for lost wages.
We hire vocational experts to prove your new earning potential in the job market with your injuries. We work with economists to project the value of your lost wages (accounting for inflation, health insurance, and other employment benefits like retirement contributions from your employer). We get the evidence necessary to prove the value of all your future lost wages to a claims adjuster – or, if needed, to a jury.
Pain and suffering is often the largest component of a personal injury award. It compensates you for the physical pain of recovering from your injuries, as well as the emotional suffering you have endured due to the accident. Perhaps you have been unable to hold your children. Maybe you missed an important wedding or have lost your confidence at work due to your injuries' limitations.
These are very real losses. You are entitled to fair compensation for them, but unfortunately, insurance companies try hard to reduce your claim's value. Only a skilled California truck accident lawyer who is on your side can give you a fair assessment of what your pain and suffering is truly worth.

Emperatriz Ayala
My husband had an accident 2 years ago, a 85 years old man hit him, the Arash law group works very well on my husband case that took 9 month and he won the case and my husband was happy with the results. A year later I got into an accident as well and I'm still waiting in my case is almost resolving and it's 9 months already. This people knows the law and they do their job right to help you out in getting the most for you to fight on your behalf. I strongly recommend the Arash Law firm they do things right in a efficient and professional manner.

Chris Zavala
Had a great experience with all the people at Arash law. Long story short was in a bad car accident. It was overwhelming and the whole process was a lot, but they kept me in the loop. They answered all my questions and gave me great advice. Couldn't be any happier. Would definitely recommend anyone looking for a personal injury lawyer. They'll guide you through the whole process!

Jill Smith
Having Arash Law handle my auto accident was the best decision I could have made. Everyone I interacted with was kind, professional and detail oriented. I am extremely happy with the outcome and would recommend them highly.

Joseph R. Porter
From start to finish, Arash Law firm is there every step of the way with close, constant, personal contact and attention. I never knew a Law firm could actually care so much for me as a person and what I was personally going through as well as the settlement I was going to recieve once my case was finally completed. Thank you to everyone at Arash Law for your ongoing support and communication. You are the ONLY firm I will ever recommend to someone who is need of a great attorny.

Monica Parra
I had an excellent experience with Arash Law. I will definitely recommend to my family and friends. I interviewed a few firms before deciding to work with Arash Law. What made my experience excellent was (i.e. head attorney being accessible to talk to and he answered all my questions and concerns, sensitive and thorough personel who completed in home intake & follow up process, being connected immediately to quality Physicians who addressed my injuries and recovery process, clear contract-read throughly to ensure its something you can commit to). Being in a car accident is a traumatic experience and I had a sense of peace knowing Arash Firm was walking with me throughout the whole process. Thank you Arash Firm for all your hard work and help. I am so grateful and appreciative for you all! 🙏 With Gratitude, Monica Parra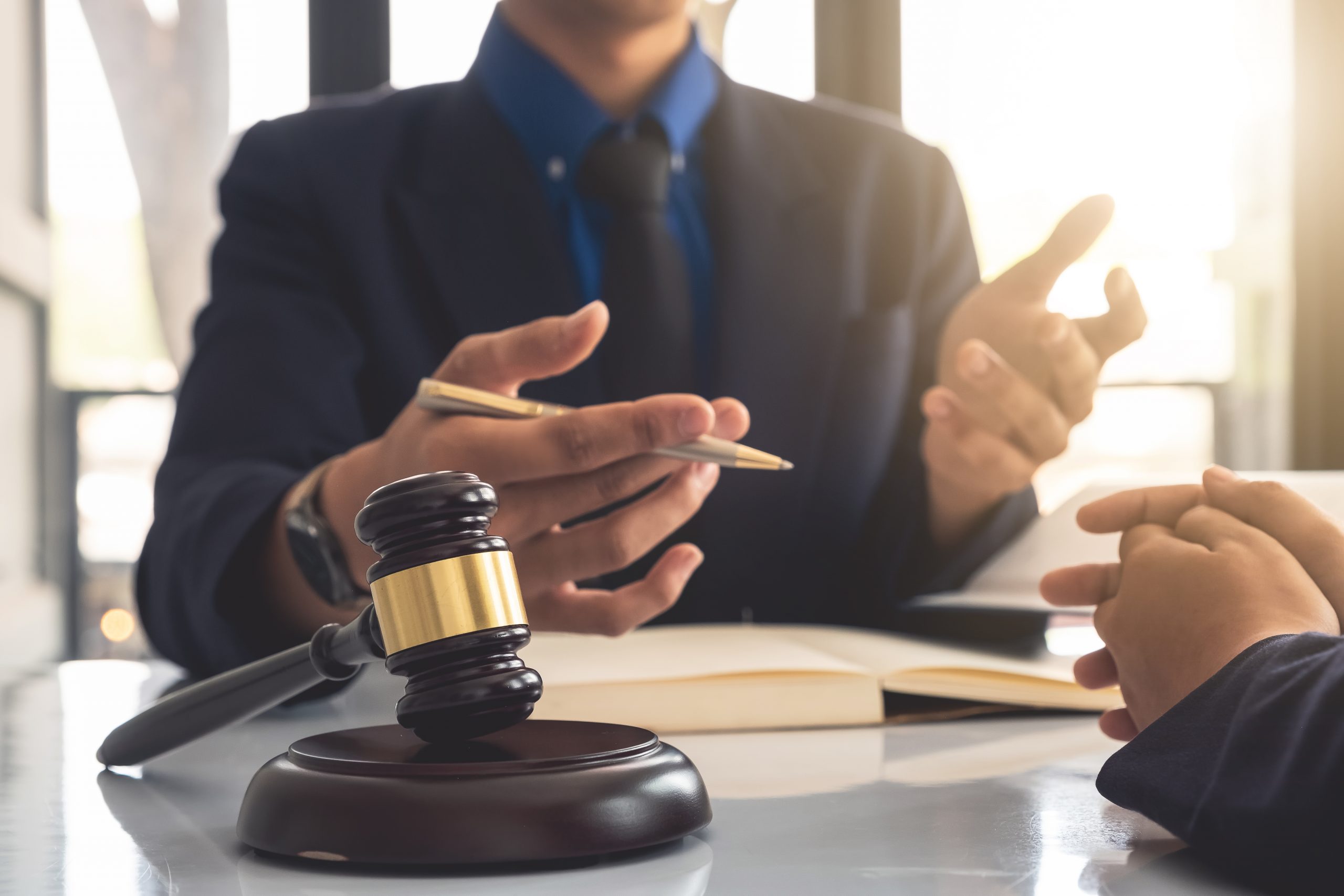 Experienced, Aggressive California Truck Accident Lawyers
Arash Law has the best California truck accident lawyers led by Arash Khorsandi, Esq. Our experienced injury lawyers have decades of experience, and we serve clients in San Francisco, Riverside, San Jose, San Diego, Sacramento, Sherman Oaks, and throughout California.
We have collected over $400 million dollars for clients across the state. We fight hard for accident victims in settlement negotiations and at trial. Contact us online or Call (888) 488-1391 to schedule your free consultation. Truck accident victims throughout California trust us to protect their legal rights, and we will fight hard to protect yours, as well.
This was a sad and tragic case in which our client was paralyzed after being struck by a distracted driver. The maximum policy settlement was 5.25 million and we were able to settle for the full amount. In addition, we were able to add additional workers' compensation benefits from our client's employer, as he was working at the time of the incident. The parties agreed to settle our client's workers' compensation claim for $2.5 million.
This was a sad and tragic case in which our client was paralyzed after being struck by a distracted driver. The maximum policy settlement was 5.25 million and we were able to settle for the full amount. In addition, we were able to add additional workers' compensation benefits from our client's employer, as he was working at the time of the incident. The parties agreed to settle our client's workers' compensation claim for $2.5 million.