Our Etna Injury Law Firm

Doesn't Just Win,


We Win Big!
You May Be Entitled to Compensation

A Powerhouse Personal Injury Law Firm

Recovering Millions for Injury Victims in Etna
Suffering from an injury can gravely affect your everyday life, which is why fair compensation is what you need to help you get back on track. You don't need to look far within the city of Etna. Obtain legal representation from our personal injury law firm, Arash Law, founded by the famous attorney Arash Khorsandi, Esq. We have the expertise, skills, and connections to assist you in pursuing your claim.
The small city of Etna is located in the northern part of California, within Siskiyou County. Based on the data provided by the California Office of Traffic Safety, there are about 684 people residing within the city. Situated at the base of Marble Mountain Wilderness, it is a popular destination for many mountain climbers, rafters, and hikers. However, there are more accidents that occur within the city besides the mountains, such as vehicle collisions, elder abuse, daycare injuries, and dog bite injuries.
You can trust the outcome of your case to our personal injury lawyers in Etna. With more than $500 million recovered in settlements and verdicts, our reputable legal team is devoted to helping you obtain the maximum compensation you rightfully deserve. You can call us at (888) 488-1391 to arrange a free initial consultation about the specific details of your case.
Settlement in a motor vehicle accident; client suffered internal injuries.
– 
JUDD ROSS ALLEN
IF YES, You may be able to recover financial compensation. TELL US MORE: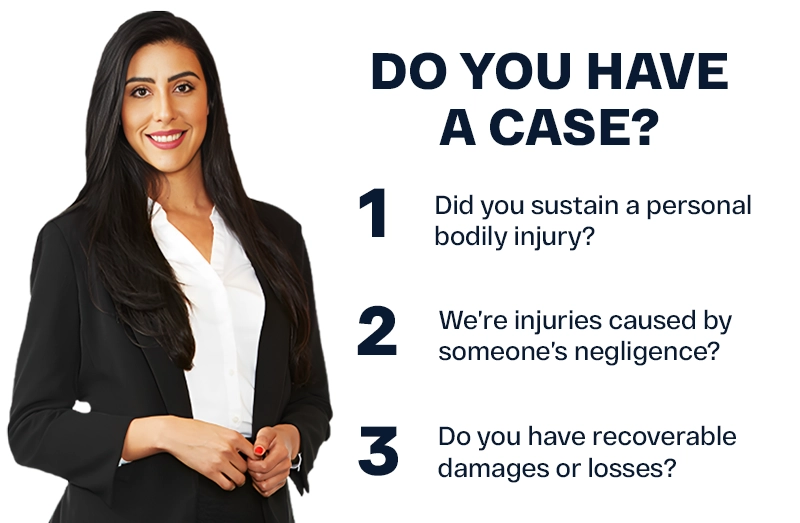 IF YES

, You may be able to recover financial compensation.

TELL US MORE:
Types of Serious Accident Cases We Handle
The team headed by Arash Khorsandi, Esq., focuses on representing people who are suffering from injuries caused by different kinds of accidents. Our renowned personal injury law firm in Etna has lawyers with the experience and expertise needed to represent you. These are the different accident types we handle, including:
Bicycle accidents
Boat accidents
Common Types of Accident Injuries in Etna
At Arash Law, we understand how different accidents can result in different types of injuries. The
National Highway Traffic Safety Administration
states that many vehicle crashes happen on major routes like Highway 3 that cross within Etna.
Our attorneys avoid the cookie-cutter approach to all personal injuries because we believe in representing all the needs of the injured. We believe each case has its own circumstances and injuries, and each injury creates different factors and needs for the injured.
Even if the majority of personal injuries in Etna come from crashes and fatal collisions, that doesn't mean all accidents and injuries are the same. Our lawyers are experienced in assessing diverse types of injuries. Some of the common injuries the residents of Etna are at risk for are the following:
Head Injuries: Vehicle collisions, industrial accidents, and other incidents can result in concussions and traumatic brain injuries that have devastating effects.
Broken bones: Injuries like fractures in arms, legs, wrists, and ribs arms, legs, wrists, and ribs can affect the victims' daily activities. These injuries require treatment, rehabilitation, and may result in missed work hours.
Disease: Some types of work, especially in construction and manufacturing, put people at risk of disease.
Blunt Force Trauma: There is a high risk of serious injury or death from blunt force trauma sustained in car collisions.
Fatalities: Some injuries cause death, and when they do, there could be a claim for a wrongful death.
Product Liability: There is still a risk of sustaining injuries when an item you bought at a retail outlet in Etna or ordered online from stores like Amazon or Target is faulty or hazardous.
Compensatory Damages for Accidental Injuries in Etna
We request compensatory damages for financial losses as well as pain and suffering. This is why you need a record of all financial costs you have incurred as a result of your accident. Injured victims often miss out on expenses like towing their damaged vehicle, impoundment fees, lab fees, etc. Here are the main damages that you need to keep track of:
Economic damages or Special damages: these are damages that have a monetary value attached to them, including:
Past medical bills that you paid because of the accident up until the time of the settlement or verdict
Future medical expenses that you will pay because of the accident up until the time of the settlement or verdict
Past lost wages for the time you could not work after the accident up until you receive a settlement or a verdict
Future lost wages for the time you will not work after the settlement or verdict. (This could include partial lost wages if you couldn't work in your previous job and have to take something that pays less.)
Expenses for physical, cognitive, or psychological therapy
Replacement or repair of property destroyed or damaged in the incident
Medical aids, including a wheelchair, walker, or other aids
Upgrades to your vehicle for hand-driving controls and to your house for ramps, wider doors, and grip bars
Funeral, burial, or cremation expenses
Non-economic damages or General damages: these are damages that do not have a specific price attached to them, including:
Pain and suffering
Emotional distress
Loss of companionship
Loss of enjoyment of life
Loss of consortium
Loss of use of a body part, such as a hand or foot
Loss of use of a body function, such as your eyesight
Disfigurement
Amputation
Inconvenience
Excessive scarring or disfigurement
Punitive damages or exemplary damages: The court orders these types of damages as a punishment for the defendant on top of compensatory damages. While punitive damages are commonly difficult to obtain, a court may order them if the defendant's actions are determined to be seriously negligent or intentional.
Benefits of Finding a Personal Injury Law Firm Near You
When working on an injury claim, you must have consistent communication with your legal representation. It is important to learn that retaining a lawyer from a personal injury law firm near your area within Etna has several benefits. Your case will be properly handled by a local accident attorney who is familiar with the laws and regulations of both California and Etna. It is guaranteed that they are familiar with the local court system, judges, and insurance companies, which can be advantageous when negotiating settlements or defending your case in court. A face-to-face meeting with your Etna lawyer also allows for open communication and personalized service.
1
How long do I have to file a car accident claim in Etna, CA?
The statute of limitations for personal injury law in California is two years from the date of the injury. This means that an individual must file a lawsuit within two years after the injury was discovered to pursue a claim.
There are some exceptions to this two-year rule, such as for victims of medical malpractice or a minor who has suffered an injury. In those cases, there may be an extension to the statute of limitations. Furthermore, if the negligence of a government entity has injured a person, then the statute of limitations is only six months.
It is essential to seek legal counsel as soon as possible to determine the statute of limitations that applies to your situation.
2
How much compensation can I receive for my injuries in Etna, CA?
Several factors will determine how much compensation you may obtain after a collision or wreck in Etna, such as the nature and extent of your injuries, your medical bills, your lost wages, and your mental anguish. A lawyer who specializes in personal injuries can look over your case and help you figure out how much your claim might be worth.
3
Will I have to go to court for my car accident case in Etna, CA?
Not every car accident case ends up in court. Many cases are settled by talking to and negotiating with insurance companies. However, your automobile accident attorney in Etna will be ready to take your case to court and fight for your rights if a reasonable settlement cannot be made.
If You're in Etna—Your Search For "The Best Accident Law Firm Near Me" Ends Here
No matter how difficult your case may seem, our personal injury law firm in Etna is not afraid to fight for your justice and get you the maximum compensation you are owed. With more than 30 years of experience, the award-winning team of Arash Khorsandi, Esq., at Arash Law, will help you understand your options and develop the best plan for success.
If you hire our acclaimed lawyers headed by Arash Khorsandi, Esq., we will ensure that you get the highest amount for your claim. Contact Arash Law today at (888) 488-1391 and claim your initial free consultation with us.
With more than $500 Million recovered for our clients through California and its major cities such as Los Angeles, San Jose, San Francisco, Sacramento, San Diego, Bakersfield, and Fresno, we are also available to assist the residents of cities nearby Etna namely: Anderson, Arcata, Chico, Eureka, Fortuna, Shasta Lake, Red Bluff, and Redding.
Record-Breaking Verdicts in the Following Areas of Practice
Get The Latest News from

The Best California Accident Law Firm Today