A utility worker was hurt after getting struck by a vehicle in southeast Fresno on Tuesday morning, August 31st.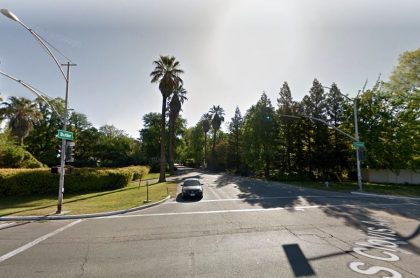 According to the initial reports from local authorities, the accident happened at Butler and Clovis Avenues at approximately 9:00 a.m. The utility worker was reportedly doing maintenance on a utility box near the intersection when a vehicle that lost control suddenly struck him.
The driver that struck the utility worker remained at the scene and cooperated with authorities. He was uninjured in the mishap.
Meanwhile, the utility worker sustained a leg injury and was immediately taken to an area hospital for treatment. Information about the accident is limited at the moment.
The identities of the involved parties have not been disclosed. Local authorities are actively investigating the accident.

Pedestrian Accident Statistics
Pedestrians have always been at risk of being hurt or killed in motor vehicle accidents. Latest studies, however, have revealed that the risk of pedestrians getting killed in traffic accidents has increased over the last decade. In 2017, 5,977 pedestrians were killed in traffic crashes in the United States. That's about one death every 88 minutes.
When it comes to pedestrian accidents, California is one of the most dangerous states in the country. According to the National Highway Traffic Safety Administration, California's pedestrian fatalities are nearly 25 percent higher than the national average.
According to recent research, California is the 16th most dangerous state for pedestrians. In California, 7,127 pedestrians died in motor vehicle-related accidents between 2008 and 2017. The most common causes of pedestrian accidents are distracted driving, speeding, intoxicated driving, and drivers failing to yield the proper way to pedestrians.
Personal Injury Attorney for Victims of Pedestrian Accidents in Fresno County
Pedestrian accidents can result in serious injuries that are difficult to recover from. After all, it has the potential to disrupt the victim's entire life, including their family, career, and income. If victims file a personal injury claim on their own, they may be vulnerable to insurance company manipulation.
Victims are encouraged to file a personal injury claim with the help of an attorney while waiting for the official investigation results. The vehicle's driver could be held accountable for the person's medical bills, lost wages, and other losses. Contact Arash Law immediately to speak with one of our California personal injury lawyers about your legal options.
If you have been injured in a pedestrian accident in California, our pedestrian accident attorneys can assist you in filing an injury claim. You are entitled to compensation for all losses, including the pain and suffering you have endured due to a negligent driver's actions. Call our office at (888) 488-1391 today to discuss your accident with a lawyer for pedestrian accident cases.