A 30-year-old man identified as Misael Audelo G. was killed in a fatal motorcycle crash in Burbank on Saturday evening, August 28.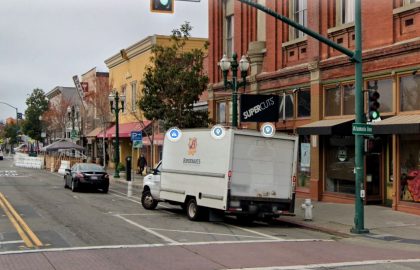 The fatal traffic collision transpired at approximately 5:50 p.m. at the intersection of Alameda Avenue and Keystone Street. A motorcycle and an unspecified vehicle were involved in the crash. When emergency personnel arrived at the scene, they found the motorcycle rider trapped below the vehicle.
The motorcycle rider was extricated from the wreckage and was rushed to an area hospital, where he was later pronounced dead. Drunk driving, speeding, and illegal racing were not considered as factors in the collision. The identities of the involved parties have not been disclosed.
Local authorities are further investigating the case. People that can give more information about the crash are urged to contact the Burbank Police Traffic Bureau at 818-238-3100.

Fatal Motorcycle Accident Statistics
In 2019, there were a total of 5,014 motorcycle fatalities. Motorcycle deaths had been dropping since the early 1980s, but they began to rise again in 1998, and they continued to rise until 2008. You do not lose anything from wearing a helmet.
In fact, wearing a helmet reduces your risk of sustaining severe injuries that can lead to death. Wearing a helmet has been shown to reduce motorcycle fatalities by 37%. Wearing a helmet reduces your chances of suffering a catastrophic head or brain injury in a motorcycle accident.
Universal helmet law is in effect in California. Every motorcycle rider and passenger is required to wear a helmet while on the road under this law. Common reasons why motorcycle accidents occur are unsafe lane changes, left-hand turns in front of bikes, cars pulling out of side streets or parking lots and into the path of oncoming motorcycles.
Los Angeles County Wrongful Death Attorney for Victims of Fatal Motorcycle Accidents
Not everyone who is involved in a motorcycle accident survives. Motorcyclists are far more likely than passengers in other cars to suffer fatal injuries in a crash. If your loved one died in a motorcycle accident, contact one of our wrongful death attorneys right away.
You have two years from the date of your injuries to bring a personal injury claim in California. Speaking with a motorcycle accident lawyer as quickly as possible, on the other hand, can help you protect critical evidence and your rights. Through a wrongful death lawsuit, we can assist you in obtaining financial compensation for medical bills, funeral expenses, pain, and the decedent's suffering.
Call us at (888) 488-1391 to talk about your accident. We provide legal services throughout California. We're conveniently located throughout California, with offices in Los Angeles, Sacramento, San Francisco, Riverside, Orange County, and San Diego.