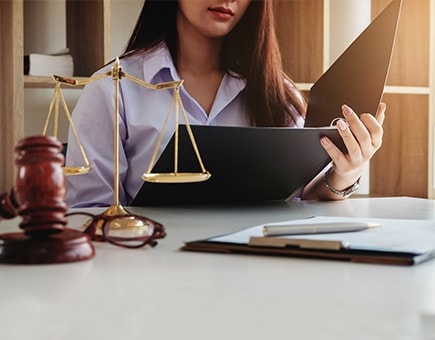 Nearly every American has been impacted in one way or another by the COVID-19 crisis. Perhaps you have lost a friend or family member, work on the front lines of the pandemic, or you have been furloughed or laid off from your job. You may even be a business owner who has had to wholly or partially shut down in light of the coronavirus. If you are the latter, you may be be concerned and even confused about what to do next. 
There is help available to you and options for ensuring your business has the best chance of recovering from the grips of what is plaguing America. You may even want to meet with a California attorney to discuss your possible legal remedies. You may be eligible to draw from multiple sources of financial support, depending on several factors.
Obey Laws and Government Guidelines
If you are in a financial bind or have employees who are in one due to the circumstances caused by the coronavirus, you are not alone. From an economic perspective, it might be tempting to do what you can to remain open or reopen as soon as possible, even if it is in direct opposition to executive orders. 
Doing so could not only cause legal and financial problems for you and your business, but it could also put your customers at risk. Additionally, you may lose customers for not complying with the governor's orders. The last thing you need to do is come out of the COVID-19 closures with a bad reputation. 
Potential Benefits for Businesses Under the CARES Act
If you own a smaller business, you may benefit from the relief provided by Congress under the Coronavirus Aid, Relief, and Economic Security (CARES) Act. This relief package was signed into law at the end of March 2020.  Its purpose is to help business owners with their current and pressing needs. Here is what the CARES Act can potentially offer you:
Paycheck Protection Program (PPP) 
The Paycheck Protection Program (PPP) can give you capital to cover the cost of retaining your employees, and it is designed to be an incentive for small businesses to keep their employees on the payroll. If you keep all of your employees on your payroll for at least eight weeks while using the funds to pay your employees, rent, mortgage interest, or utilities. 
To qualify for the PPP, you must:
Meet the

Small Business Administration

(SBA) size standards (industry-based standard or the alternative size standard)

Be a business, 501(c)(3) non-profit organization, 501(c)(19) veterans organization, or Tribal business with the greater of 500 employees, or the SBA industry size standard if more than 500

A business with a NAICS Code starting with 72 (Accommodations and Food Services) with multiple physical locations and employ less than 500 employees at each location

A sole proprietor, an independent contractor, or self-employed
Emergency Economic Injury Grant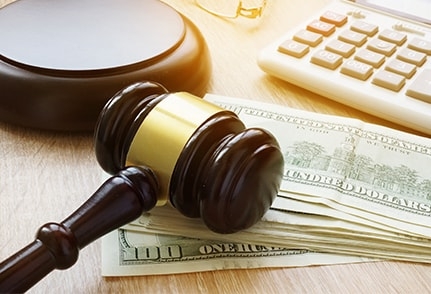 The Emergency Economic Injury Grant is a quick way to get a smaller amount of cash to cover your needs right now. Also referred to as EIDL, under this relief program, any business experiencing a significant economic injury in any state can apply. These are low-interest loans of up to $2 million with the deferment of the principal and interest as per the administrator of the loan. This loan is to be used for expenses that your business would not have accrued if the disaster had not occurred.
Small Business Debt Relief Program
The Small Business Debt Relief Program could help you keep up with payments on your current or potential SBA loan. All current 7(a), 504, and Microloans in regular servicing status as well as new 7(a), 504, and Microloans disbursed prior to September 27, 2020, are eligible. It is important to note that this coronavirus debt relief program does not apply to PPP or EIDL loans. If you have one of the eligible loan types, you do not need to apply. The following benefits will be applied to your loan:
If your loan not on a deferment, the SBA will start making payments with the next payment due and will continue to make six monthly payments

If your loan is currently in deferment status, the SBA will start making payments with the next payment due once your deferment period has expired, and will make six continuous monthly payments

If your loan was approved after March 27, 2020, and will be disbursed entirely before September 27, 2020, the SBA will make your payments starting with the first payment due on your loan and will make a total of six monthly installment payments
Additional Resources
These times are confusing for everyone, especially for business owners and their employees. Meeting with a California lawyer can help you determine which COVID-19 relief options might be best for you. There is also reliable free counseling to help you navigate this uncertain economic time through resource partners. A business counselor can help you navigate through this experience as can your local Small Business Development Center (SBDC). Other helpful resources include the Women's Business Center (WBC), or the SCORE mentorship chapter.
Check Your Business Insurance Policies
Along with liability coverage, property insurance, worker's compensation insurance, and other types of business insurance policies, many companies have business interruption insurance as a rider to property insurance or included in a package policy. While this type of coverage is generally used if a fire or weather event damages the physical building of the business, it can also be applied in other situations that render the business inoperable. It is not uncommon for this type of coverage to be listed in the policy documents as something else, so it is wise to hire a California lawyer to review those documents to determine if you can file a claim. 
Business interruption insurance provides compensation for lost income based on your recorded revenue if the disaster had not occurred. Keep in mind, depending on your coverage, and your coverage may not become active for 48 hours.
With so many businesses filing claims on their policies during this unprecedented time, some insurance companies are attempting to deny these types of claims wrongfully. If your insurance company denies your claim, an experienced California attorney can review your insurance documents to determine if your policy should approve your claim. If your business insurance carrier wrongfully denied your claim, there is legal help as you pursue the coverage you paid for.
---
Determine if Your Business Can Still Operate in Some Capacity
Unless you are deemed an essential service, your business has been impacted by government orders or guidelines to shut down or only do business in a specific capacity. If you own a food service business or restaurant, consider continuing to offer food through delivery services or curbside pickup. This might be a good time to think outside the box. Other restaurants are selling grocery staples to consumers such as cheese, meat, butter, vegetables, and milk. 
Some bakeries have come out with "take it and make it" kits where patrons can bake their own cupcakes or cakes. They contain all the tools and supplies they need to decorate and frost them. Art or craft studios are also offering something similar by providing instruction and classes through videoconferencing. Other businesses are offering discounts on the purchase of gift cards for use at a later date.  Even if you cannot operate at full capacity or make nearly as much as you were before the coronavirus outbreak, there may be creative ways to continue to pivot and earn income.
Leverage Social Media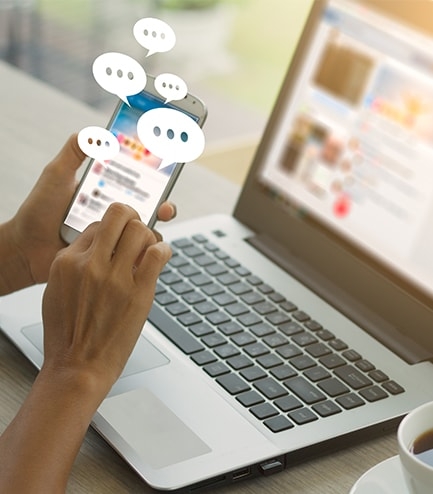 Now more than ever before, social media marketing is an ideal way to advertise and stay in touch with your existing customer base. With everyone spending more time at home and having more free time, more people are participating in social media and spending more time on these outlets. Let your current and future customers know that you are still here and committed to them by making frequent posts on social media. 
If you have unique plans for continuing to serve them during the pandemic or when you are able to fully reopen, be sure to share that with them. Using social media will help you stay in their minds, making it more likely that when you are open, they come and support your business. Consider going live or even having guests on your live videos. Engage your audience with trivia, facts, information, or even exclusive deals for the future if you can afford to. Provide them with laughter and hope if you can. All of these steps will help them think of your business when it is time to open again.
How a California Attorney Can Help Your Business
The California lawyers at Arash Law are available to help you as you determine what is next for your business. We can review your case and assess which options are best in your scenario and ensure that you are receiving any insurance benefits that you might be entitled to receive. Our skilled attorneys have recovered more than $500 million for previous clients. We serve clients in San Francisco, Riverside, San Jose, San Diego, Sacramento, Sherman Oaks, and throughout California.  
Contact Arash Law today at (888) 488-1391 or online to receive your free COVID-19 case consultation with an experienced California lawyer. During this time, we are still open and operating, ready to serve our clients. We can meet with you virtually or on the phone to maintain social distancing recommendations.