One unidentified person was killed after a deadly pedestrian accident involving a semi-truck in Bakersfield on Monday morning, September 13.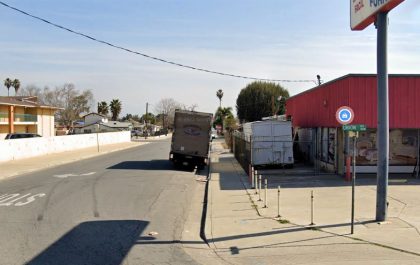 The fatal crash took place on Highway 178 at Union Avenue in Bakersfield at approximately 10:16 a.m. A semi-truck struck the unidentified pedestrian under unclear circumstances.
How the accident occurred and why it happened have not been established. Emergency personnel later arrived at the scene and found the victim lying on the roadway.
He was pronounced dead at the scene. No other injuries were reported.  Additional information about the crash is unavailable at the moment.
The identities of the involved parties have not been disclosed. The crash is currently under further investigation.

Fatal Pedestrian Accident Statistics
Accidents involving pedestrians tend to be tragic and sometimes fatal. Pedestrians don't have the same level of protection from fatal accidents as drivers and motorcycle riders. Pedestrians were responsible for more than half of all fatalities on the road in the last 33 years. According to the Governors Highway Safety Association, despite other fatal traffic accidents decreasing by 14 percent from 2007-2016, pedestrian fatalities rose by 27 percent.
California has the highest rate of pedestrian death on its roads. The National Highway Traffic Safety Administration's report showed a higher number of fatalities in California than in the rest of the nation. In 2018, 14,000 pedestrians were injured, and 893 were killed in car accidents in California alone. Some of the leading causes of pedestrian accidents are driving carelessness, excessive speed, and the failure of drivers to yield to pedestrians.
Wrongful Death Attorney for Victims of Fatal Pedestrian Accidents in Kern County
The family of the victim may make poor decisions due to the grief and sorrow they are feeling. Hiring a seasoned lawyer for wrongful death cases is highly recommended because of the following reasons. A lawyer can assist the victim's family in filing a wrongful death suit, which allows them to recover damages from the damages caused by the accident.
Loss of income, funeral expenses, pain and suffering, and emotional distress can result from these damages. When the attorneys at Arash Law represent their clients, they do so aggressively while ensuring that the negligent party will be held responsible for their wrongdoing.
We can also assist with discussions with the insurance company, damages calculations, and proven legal strategies during settlement negotiations and litigation. We're ready to meet you face-to-face in our offices in Los Angeles, Sacramento, San Francisco, Riverside, Orange County, and San Diego, so please call us at (888) 488-1391 to set up a FREE consultation today.