Four people were hurt after a two-vehicle traffic collision in Winnetka on Friday morning, January 29.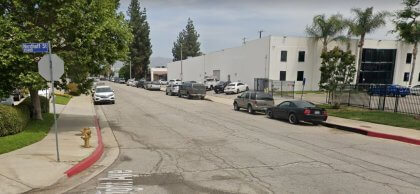 The accident occurred at approximately 9:00 a.m. in the 20400 block of Nordhoff Street in Winnetka.
Two unspecified vehicles reportedly collided on the roadway. The circumstances leading up to the collision have not been established. 
Three people were seriously injured, while the fourth person sustained minor injuries from the accident. They were all hospitalized for treatment. 
Additional details about the collision are unavailable at the moment. Local authorities are further investigating the crash. 

Car Accident Statistics
Tens of thousands of drivers and passengers lose their lives each year due to crashes. According to the United States Department of Transportation's Fatality Analysis Reporting System (FARS), there were 33,654 fatal vehicle crashes in 2018, which caused 36,560 deaths.
Every year millions of people are injured in automobile accidents on roads across the United States.
Car accidents are one of the leading factors of injury deaths in California. According to the National Highway Traffic Safety Administration (NHTSA), over 3,304 recorded fatal car accidents in California in 2017. 
These accidents are caused by various reasons, such as distracted driving, drunk driving, and driver over-fatigue. Facing cases like this alone can be quite challenging. With the help of an experienced Los Angeles County personal injury attorney, the victims won't need to deal with the stressful paperwork that comes with filing a claim. 
Personal Injury Attorney for Victims of Two-Vehicle Collisions in Los Angeles
If you've suffered injuries in a car crash, you need legal advice from experienced California accident lawyers. The other driver's insurance company is not on your side. Their job is to pay you as little as possible.
While waiting for the official investigation results, the victim is encouraged to pursue a personal injury claim with his attorney's help. The victims are entitled to seek financial compensation for the medical expenses, lost earnings, emotional trauma, and pain and suffering that the accident has caused them through the personal injury claim. 
Car accidents happen far too often in California and all over the country. Did you know that every six seconds, another person is injured in a car crash? This terrifying statistic is part of the reason that we are committed to serving car accident victims in Los Angeles, San Francisco, Sacramento, Sherman Oaks, San Diego, Riverside, and the rest of California. Our years of experience make us uncommonly aware of how a car accident can change your life. 
Not knowing where to turn post-accident is common, but you should look for a qualified Los Angeles car accident lawyer as soon as possible. Finding someone committed to fighting for you can go a long way towards reducing the anxiety and sadness you feel in the wake of an accident. Call (888) 488-1391 for a FREE Consultation with a personal injury attorney in California.