Two adults and four children were hurt after a collision involving a charter school bus in Santa Ana on Monday afternoon, June 28.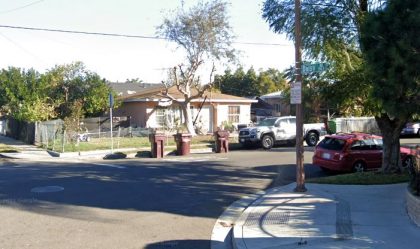 The major collision transpired at approximately 1:15 p.m. in the 500 block of South Daisy Avenue in Santa Ana. A Toyota Sienna failed to stop at a stop sign and crashed into a westbound school bus at the intersection. The minivan was reportedly driving at around 40 to 50 mph while the bus was driving at 20 mph.
Six people were injured as a result of the mishap. The two children were transported to Children's Hospital of Orange County. The minivan driver sustained moderate injuries and was taken to an area hospital for treatment.
The other three injured parties were treated at the scene. The identities of the parties involved have not been disclosed. Local authorities are further investigating the case. They will attempt to determine the factors that caused the collision and the liability.

Bus Accident Statistics
Busses are a common form of public transport. About 5% percent of Californians commute to work by public transit, which means millions of people ride buses each year. The LA Metro, Amtrak Thruway bus, California Rail, or local public bus lines are excellent ways to get around bustling cities. Unfortunately, bus accidents are also quite prevalent in the country. According to the National Highway Traffic Safety Administration (NHTSA), 109 people were killed due to bus accidents in 2019 alone.
If a negligent bus driver caused your crash, they might be personally responsible for your damages. If the driver is an employee of a bus company, the company itself may be liable. This is also the case if the bus accident stemmed from negligence on the company's part, such as failing to keep up its fleet vehicles or repair known hazards such as a faulty seatbelt. In some situations, victims can bring claims against the driver and the bus company in California.
Personal Injury Attorney for Victims of Bus Accidents in Orange County
If you or a loved one have been recently involved in a bus accident anywhere in California, reach out to Arash Law. We want to help you defend your rights as an injured victim. Injuries can easily cost victims thousands to even millions of dollars worth of treatment and medication, depending on the severity of their injuries. If you've suffered injuries in a car crash, you need legal advice from experienced California accident lawyers.
The other driver's insurance company is not on your side. Their job is to pay you as little as possible. This is why it is essential to have an attorney assist you with your claim. If you have a nagging suspicion that someone is to blame for the death or injury of your spouse or family member, contact Arash Law.
We have the resources you need to pursue justice for wrongful death and the experience to ensure that you get fair compensation. We're conveniently located throughout California, with offices in Los Angeles, Sacramento, San Francisco, Riverside, Orange County, and San Diego. We are happy to visit you at your home or office. Call (888) 488-1391 for a FREE Consultation with a personal injury attorney in California.