California

Defective Tire Injury Attorneys
PAY NOTHING UPFRONT

OVER $

500

MILLION RECOVERED

ZERO-FEES UNTIL WE WIN
You May Be Entitled to Compensation

California Defective Tire Injury Attorneys with a Track-Record of Unrivaled Success
Tires are crucial to maintaining a properly functioning vehicle. Tires serve as the foundation of your vehicle, and if you keep them properly maintained, then you can ride for many miles. On the other hand, if your tires are defective, you will face potential property damage, serious bodily injury, and even death. In the event of a sidewall failure, tire detachment from the rim, or belt separation, you may need the help of a Defective Tire Injury Attorneys to recover financially from the accident. Whether you are facing a sidewall failure, a detachment of the tire from the rim, or a belt separation, you may be on the road to financial recovery from an accident.
The road to fully recovering after an accident can be a long one with many twists and turns. It can be truly difficult to know what steps to take to protect your legal rights after an accident. If you find yourself facing recovering from a defective tire accident, the legal team at Arash Law, headed by Arash Khorsandi, Esq., is here for you. With many years of success recovering compensation for our clients, our firm is ready to use our skills and expertise to help you get your life back on track. Contact us today to speak to one of our talented California tire injury attorneys and schedule a free case evaluation at (888) 488-1391.
What Role Do Tires Play When Driving?
Tires play a crucial role in operating a vehicle. They are the foundation, and if even one tire is damaged or defective, there can be a crash ending in property damage, physical injury, or death. When a tire fails, the driver typically loses control of the vehicle. They may swerve into traffic, press on the brakes, stop suddenly, or react in another way that causes an accident.
To ensure your tires are properly maintained, being informed about how tires are made is essential. You may not know the components of tires, especially if you aren't a mechanic or you do not work in an industry where close attention to tire maintenance is necessary, such as with truck driving or driving a rideshare. Here is a quick rundown of each component of a tire:
Inner liner – The inner liner is the inside layer of a tire. If it is not defective, the inner liner should seal air out of the tire.
Body ply – The body ply is the body of the tire. It is made of a layer of rubber, a layer of fabric that reinforces the rubber, and a second layer of rubber. A body ply makes the tire strong.
Tread – The tread is the part of the tire that meets the surface of the road. Tread on your tires has an important job. It helps water, ice, snow, and other debris escape from the surface of your tire, giving your tires better traction and helping decrease slippage.
Belt – You will find the belt between the tread and the body ply of your tire. The tire belt increases the tire's resistance to wear and tear or other damage. A good tire belt prevents a puncture from immediately destroying the tire. For example, a good tire belt allows someone to keep driving their vehicle if a nail is stuck in the tire.
Bead – A tire bead is a reinforced loop that sits near where the tire meets the wheel. It is made of rubber-coated steel. The purpose of a bead is to keep the tire on the wheel.
Sidewall – You can find the name of the tire manufacturer and the tire size by looking at the sidewall. Its purpose is to protect the body ply.
Shoulder – The tire shoulder is on the outside edge of the tread. It is wrapped around the sidewall. It protects and supports the tread and sidewall.
2
Signs of a Tire Problem
Catching a problem with your tire can save you time, money, and, most importantly, your life. Try to keep your tires in good condition. Doing so will increase your likelihood of safe travel. Poorly maintained or defective tires lead to poor maneuvering and maybe even a tire blowout. Some signs you may be experiencing a tire problem include:
There is visible damage to your tire, including cracks, bulges, blisters, or cuts.
When you drive at high speeds (such as while driving on the interstate), you feel vibrations.
There is a high-pitched squealing sound when you take a sharp turn.
Our client was driving with his wife and son on a two-lane highway when a drunk driver crossed the double yellow lines, causing a head-on collision that claimed the life of a loving wife and mother.
– 
Arash Khorsandi
Common Tire Design Defects
Some tires are defective because of how they are designed. Design defects are especially dangerous because these flaws are typically not found until someone is hurt or killed after something goes wrong. The occurrence of a recall usually gives manufacturers the opportunity to study what caused the defect. What follows are examples of common tire design defects.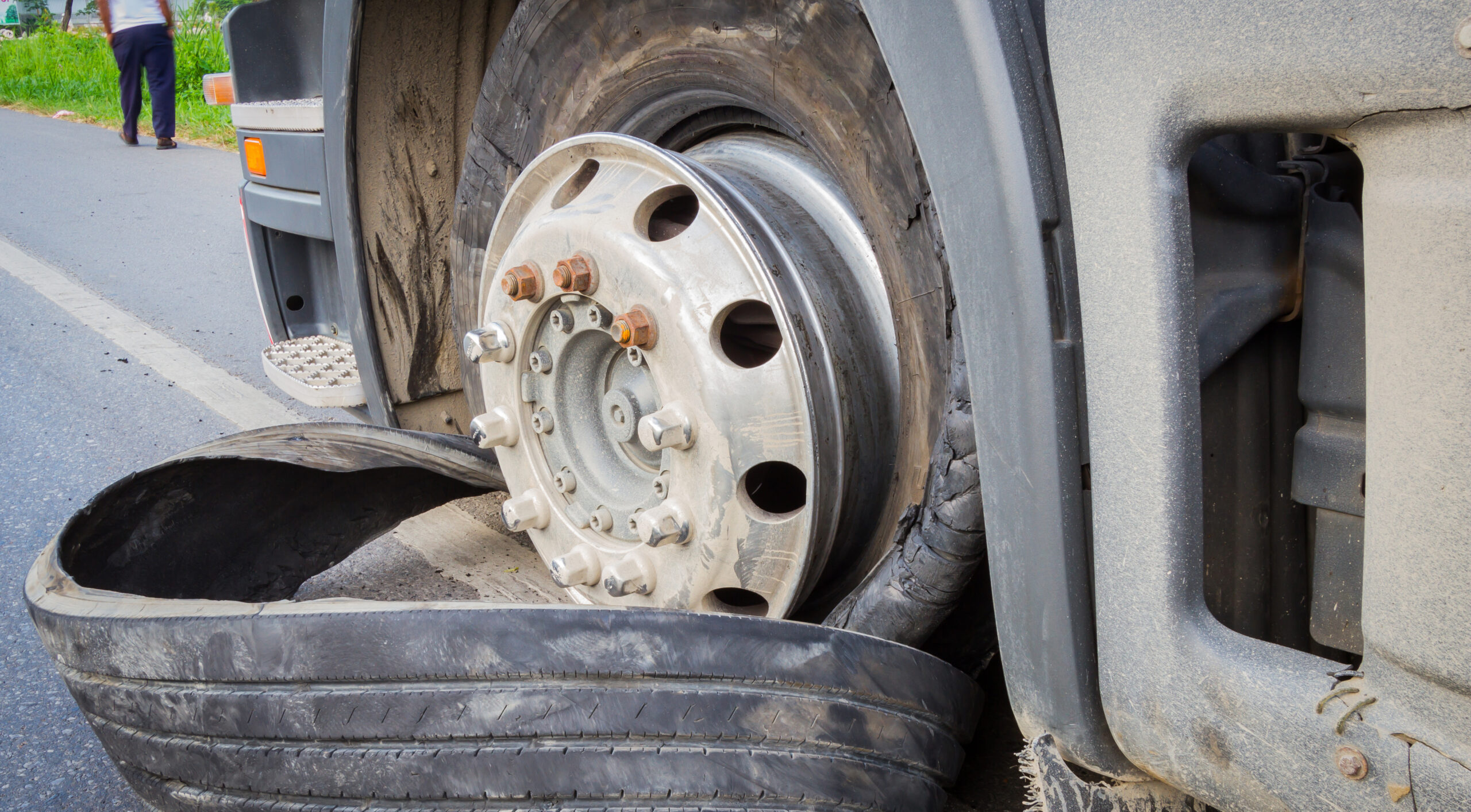 Emperatriz Ayala
My husband had an accident 2 years ago, a 85 years old man hit him, the Arash law group works very well on my husband case that took 9 month and he won the case and my husband was happy with the results. A year later I got into an accident as well and I'm still waiting in my case is almost resolving and it's 9 months already. This people knows the law and they do their job right to help you out in getting the most for you to fight on your behalf. I strongly recommend the Arash Law firm they do things right in a efficient and professional manner.

Chris Zavala
Had a great experience with all the people at Arash law. Long story short was in a bad car accident. It was overwhelming and the whole process was a lot, but they kept me in the loop. They answered all my questions and gave me great advice. Couldn't be any happier. Would definitely recommend anyone looking for a personal injury lawyer. They'll guide you through the whole process!

Jill Smith
Having Arash Law handle my auto accident was the best decision I could have made. Everyone I interacted with was kind, professional and detail oriented. I am extremely happy with the outcome and would recommend them highly.

Joseph R. Porter
From start to finish, Arash Law firm is there every step of the way with close, constant, personal contact and attention. I never knew a Law firm could actually care so much for me as a person and what I was personally going through as well as the settlement I was going to recieve once my case was finally completed. Thank you to everyone at Arash Law for your ongoing support and communication. You are the ONLY firm I will ever recommend to someone who is need of a great attorny.

Monica Parra
I had an excellent experience with Arash Law. I will definitely recommend to my family and friends. I interviewed a few firms before deciding to work with Arash Law. What made my experience excellent was (i.e. head attorney being accessible to talk to and he answered all my questions and concerns, sensitive and thorough personel who completed in home intake & follow up process, being connected immediately to quality Physicians who addressed my injuries and recovery process, clear contract-read throughly to ensure its something you can commit to). Being in a car accident is a traumatic experience and I had a sense of peace knowing Arash Firm was walking with me throughout the whole process. Thank you Arash Firm for all your hard work and help. I am so grateful and appreciative for you all! 🙏 With Gratitude, Monica Parra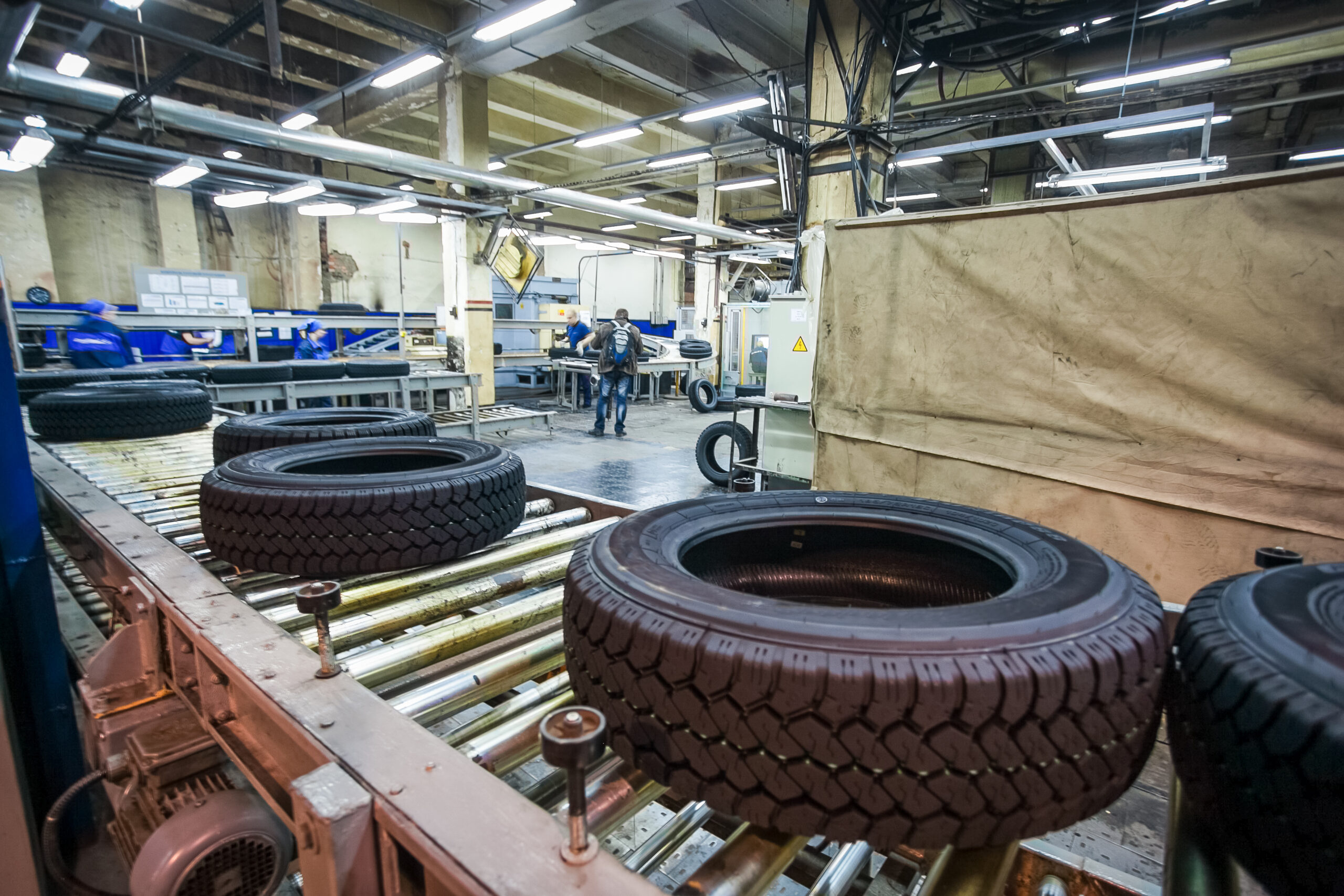 Common Tire Manufacturing Defects
Sometimes, tires are unsafe due to a manufacturing defect. As with design defects, if a manufacturing defect is found in tires, a recall should happen. Examples of common tire manufacturing defects include the following.
Improper component alignment can lead to accidents. Alignment issues only result from manufacturing defects. Using an incorrect amount of material in the belt package of a tire is an example of a manufacturing defect. Very rarely is a design defect responsible for improper alignment.
If a tire has contaminated parts, the most likely explanation for the contamination is a manufacturing defect. Raw tire components must be protected from water and debris during the manufacturing process. When tires are uncured, they are very sticky, and any debris present can attach to them and cause significant damage. Similarly, if water and other liquids contact the steel wires or belts, the moisture can prevent proper bonding of each component during assembly. Improper construction can cause the tire parts to corrode before their expected expiration date.

Examples of contaminants usually found in tire manufacturing facilities include:
Stray wire
Tools not placed back in the correct place
Screws and nails
Gloves
Chemicals
Food, candy, and food wrappers
Employees Fail to Include all Components
Manufacturing defects can happen through employee error. Employees can make mistakes and leave out specified components during tire assembly. Most tire manufacturing facilities have a conveyor system that lets tires move efficiently from worker to worker adding components to the tire until manufacture is complete. Despite having these systems in place, conveyors can break down or get backed up. When that happens, workers can make mistakes and miss adding components.
Common Mistakes Made By Tire Service Centers
In addition to design and manufacturing defects, the acts of service centers may also cause dangerous tire defects. Keeping your vehicle road safe requires regular maintenance on your tires. Because most people are not confident in their ability to properly maintain their own tires, they turn to tire service centers to take care of the maintenance for them. Despite their professionalism, sometimes tire service centers make mistakes. Some of the most common mistakes that tire service centers make include the following:
Putting new tires on the front of a vehicle and not rotating all four tires
Not removing a tire that is more than six years old to repair or replace it
Improperly patching a damaged tire
Selling a customer a defective tire
Patching the shoulder or sidewall
Failing to remove a tire if the tread is less than the legal 2/32 requirements
Failing to mount the tire to the rim of a vehicle securely
Mounting a tire on a vehicle that is a different size than all the other tires
Failing to warn a customer that a tire is not safe or suitable for its intended use
Mounting a tire that is either too big or too small for the vehicle
If you get into an accident caused by a defective or damaged tire and the service center is responsible, then you may have a claim against the service center and the employee who worked on your vehicle.
Blowouts are the most common issue drivers have if their tires have a design or manufacturing defect. A blowout happens when the tread separates from the rest of the tire. If you have a blowout, you may be looking at serious property damage. Even worse, you may get into a car accident that leaves you unable to work, with staggering medical bills or permanent physical injury.
In addition to tread separating from the rest of the tire, tire blowouts can be the result of a defective bead. The bead is a vulnerable spot. The bead's function is to hold the tire to the rim. A defective bead will cause a tire to deflate more quickly than a tire with a properly functioning bead. If the bead comes off one of your tires, you can lose control of your vehicle and get into an accident.
Reasons for Tire Blowouts
Tires blow out for many reasons. Some of the most common reasons for experiencing a tire blowout include:
Unsatisfactory repair jobs
Adhesion issues
Manufacturing defects
Design defects
Tread separation
What Should I Do After a Tire Blowout?
Knowing what to do after a tire blowout can be challenging. Fortunately, the
National Safety Council
has given some advice about the next steps drivers should take after experiencing a blowout.
Consider the following:
Stay calm. Panicking will only make the situation worse.
Avoid slamming on your brakes. Instead, slowly come to a stop by easing your foot off the gas pedal.
Ease over to the shoulder of the road or move to an area that helps you avoid traffic.
Turn your emergency hazard lights on. Keeping your hazards on helps you remain visible even in low light or inclement weather.
If there is enough room and you know how, you can change your tire.
After you get your vehicle to a safe area, call 911 if anyone suffers an injury.
While you are waiting for emergency assistance, keep your distance from other vehicles.
How Can I Prevent a Tire Blowout?
The best way to deal with a tire blowout is to avoid it altogether. Every driver should know the best ways to avoid tire blowouts.
The following are some of the best preventative measures that may keep you and your passengers safe:
Look out for cracks and cuts in the tire's rubber.
Check for fabric breaks.
Look for bumps or bulges due to internal damage.
Look for any other visible damages.
Maintain proper tire maintenance.
Who Is Legally Responsible for Causing a Tire Blowout?
A civil lawsuit is a legal remedy to recover damages after getting hurt because of another person or company's negligence. In defective tire cases, there are multiple potentially responsible parties against whom you may bring a lawsuit. The driver and the tire manufacturer might be liable for your accident if the tire is defective. If you are in an accident with a commercial truck driver, you may have a claim against the driver, tire manufacturer, and the driver's employer if the driver was working when the accident happened, but a skilled Defective Tire Injury Attorney can also help you seek damages from the driver's employer. Contact a Defective Tire Injury Attorney today to protect your rights and get the compensation you deserve.
When the Other Driver is Responsible
Every driver is responsible for properly maintaining their vehicle, including the tires. Before a driver hits the road, they should inspect their tires for obvious signs of damage, including tears, holes, exposed wire, or signs of deflation. If the tires are damaged, and the driver fails to have them repaired or replaced, they may be responsible for paying for your damage should an accident happen.
When the Manufacturer or Retailer is at Fault
A manufacturer or retailer may be partially responsible for causing your injuries from a defective tire. Manufacturers have the legal responsibility to place safe and functional products in the marketplace. If they fail to do so, you may have a negligence claim called a product liability claim. Manufacturers may be to blame for an accident if the tire is poorly designed or built. They may have sole responsibility for paying for your damages if the driver kept up with their responsibilities and properly maintained their tires. Proving who's at fault in product liability cases can be difficult. Most people injured by a poorly manufactured tire need an experienced civil litigator to assist them as they try to get the money they need to recover from an accident financially.
When Commercial Truck Drivers Are at Fault
A truck driver must inspect each of their tires before beginning work each day. If they do not, the driver may have personal liability for the harm they cause if a tire defect causes an accident. Many drivers ignore recall notices for their cars or tires, but commercial truck drivers must pay close attention to recalls and abide by them. Recall notices should be acted upon promptly, and any defective equipment should be repaired or replaced immediately.
If you get hurt by a commercial truck driver, you may have a legal claim against the driver and the trucking company. Such an action is possible because of a legal doctrine called respondeat superior. Under this legal doctrine, if an employee was doing their job or completing a task for their employer and caused an accident, the employer shares responsibility for the harm they suffered. Respondeat superior is good for injured parties because employers tend to have higher insurance limits than their employees.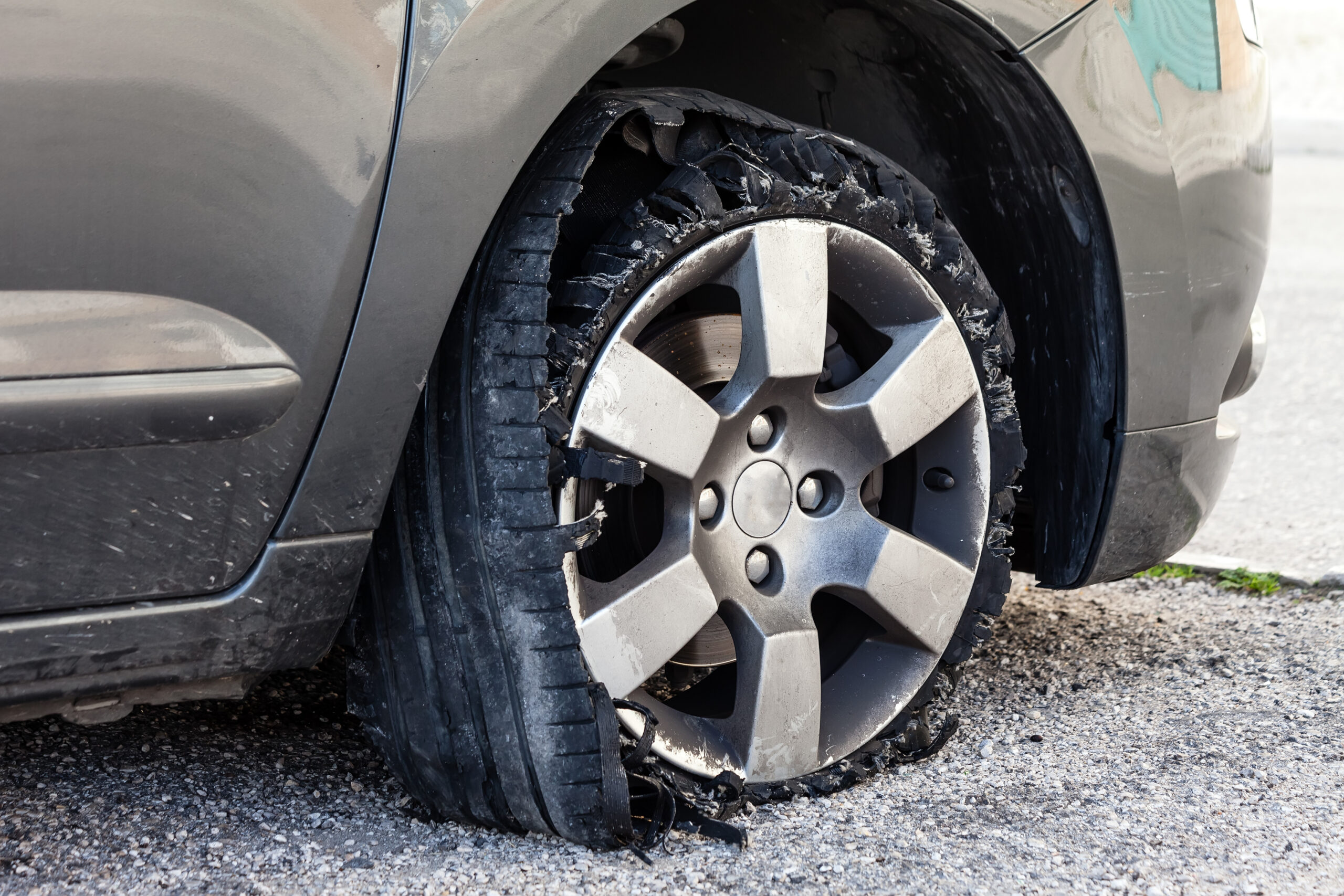 Can I Sue Even If My Tire Blew Out?
You may think you cannot recover damages if your tire blows out. Even if your tire blew out during an accident, you might be eligible for compensation if you suffered an injury. It is possible for a tire manufacturer, designer, tire service center, or a third party to be responsible for your injuries. If you suspect your tire was the cause of the accident and, therefore, your injuries, then you should speak to a defective tire injury attorney immediately after getting into an accident.
What Damages Are Available in Defective Tire Cases?
Defective tire claims are civil lawsuits that help you get the money you need after an accident. Compensatory damages are available in civil lawsuits. Compensatory damages are a means to put you, the victim, back into the same financial or emotional position, relatively, as they were before the accident happened. In cases involving defective tires, the following categories of damages are available.
Economic damages, also known as special damages, are used to compensate for the tangible losses incurred by a victim after an accident. Economic damages are easy to itemize and estimate because they are clear and visible to a judge or jury. Examples of economic damages include: medical expenses.
Medical expenses resulting from the accident are compensable. It is important to follow your doctor's orders and complete your treatment. Keep up with your medical bills, too, since it helps prove your losses and increases the chances of recovering all of your medical expenses.
Future medical costs – You can also recover future medical costs. Your injuries may require ongoing medical treatment like inpatient care or rehabilitation services. Because this care will be related to the injuries from the accident, it will be included as a part of your overall damages.
Lost income and lost future income – If your injuries cause you to miss work, you should keep a record of the number of hours you missed. Doing so will be helpful as your case continues to prove your losses. In addition to current lost income, you can recover future lost income if your injuries keep you from work or if you anticipate your injuries will keep you from working in the future.
Lost earning capacity – An employee loses earning capacity if they can no longer work in the same industry or at the same rate as before the accident due to their injuries. For example, if a person was a firefighter before getting into an accident but can only work at a desk now, they may be owed damages for lost earning capacity, especially if they lose income as a result.
Cost of hiring domestic help – If you cannot take care of your domestic responsibilities because of your injuries, then you can recoup the cost of your loss. Sometimes after accidents, people cannot clean their homes, cook for themselves, or care for their children and pets. If this situation sounds like the one you are in, you may decide to hire in-home help to accomplish these daily tasks. But that costs money. An accident attorney can help accident victims recover the money they spent hiring domestic help.
Property damage – If an accident caused damage to your vehicle, and in some cases, your personal property inside the car when the accident happened, you may have property damages claim. To prove property damage, you will need an estimate for the cost of repair and the value of the items you lost because of the accident.
Non-economic damages are also called general damages. Non-economic damages address intangible and non-physical losses from an accident. These damages are difficult to identify and calculate because there is no way to itemize the value. An experienced civil attorney can help you prove non-economic damages. Examples of general damages include what follows:
Disfigurement – Although disfigurement is usually connected to a physical injury, the suffering an accident victim may experience while living with the disfigurement may be intangible. A victim is entitled to recover for damages related to disfigurement.
Pain and suffering – Pain and suffering address the physical and emotional stress caused by an injury. These damages are awarded to a victim to repay for dealing with the frustration of suffering harm.
Disability – A disability can be temporary or permanent. If a defective tire accident left you disabled, you might be entitled to recover from your injuries.
Mental anguish and emotional trauma – Accidents take a significant toll on mental health. Accident victims may deal with depression, mood swings, isolation, and even suicidal ideations after an accident. Although difficult to quantify, these are losses that deserve compensation.
Punitive – Punitive damages are not compensatory damages like general and special damages. Punitive damages are used to punish a defendant for acting in a wildly outrageous way that caused the plaintiff severe injury. Courts award punitive damages under aggravating circumstances. It is necessary for an accident victim to prove that the defendant's actions were willful, malicious, fraudulent, oppressive, or wanton, or that the defendant acted with indifference to the consequences of their actions.
Loss of consortium – The spouse of an injured person may have the right to pursue a loss of consortium claim. Loss of consortium, or loss of companionship, is a legal claim to recover the value of losing their spouse's companionship. This category of compensable damages can include spending time with their spouse, emotional care their spouse provides, and sexual relations.
What About Nationwide Recalls for Defective Tires?
Several large companies have recalled tires in recent years. Unfortunately, these recalls do not happen until after someone gets seriously injured or dies because of a defective tire. Some major companies that have had tires recalled recently include:
Bridgestone
Firestone
Michelin
The National Highway Safety Administration (NHTSA) keeps online records of national recalls for automotive parts, including tires. If you experience problems with your tires, you can report your issues to the NHTSA. Reporting helps keep you safe and other drivers safe, too. Reporting also helps the NHTSA keep records of issues and identify patterns of manufacturing and design defects.
You can also learn about tire defects by contacting the tire manufacturer online and entering the manufacturing identification number located on the sidewall of the tire. You can visit their website, where you can register your ownership of their tires. After registering, you will receive updates if your tires are recalled in the future.
How Can an Accident Attorney Help Me?
A  attorney is your best resource to protect your legal rights after an accident. They can help you in various ways to ensure you receive full compensation for your injuries and losses and that your legal rights are protected after an accident. Ways that a defective tire injury accident attorneys help their clients include what follows.
Your defective tire injury accident attorney will handle negotiations on your behalf. Civil lawsuits begin with trying to negotiate a settlement with the insurance company. Insurance companies are businesses like any other business, and they are focused on making as much money as possible. To accomplish this goal, insurance companies try to avoid paying out settlements as much as possible. Your attorney will help get you the settlement you deserve and avoid sneaky insurance company tactics.
Your defective tire injury accident attorney's office can handle communications from third parties. If you are represented by legal counsel, the defendant's insurance company, debt collectors, and medical billing departments can all be directed to speak to your attorney until your case is resolved. Taking the burden of speaking to bill collectors and insurance companies about money can help you focus solely on recovering physically from the accident.
Your defective tire injury accident attorney will handle the legal side of your recovery while you focus on getting better. You can trust your attorney to file and respond to motions, file your complaint for damages on time, conduct discovery, hire expert witnesses, and represent you at trial. Defective tire cases take sophisticated legal skills to win. Most accident victims have better outcomes in their cases when they hire an attorney.
The legal team of defective tire injury accident attorneys at Arash Law, founded by Arash Khorsandi, Esq., has successfully brought accident claims against the biggest tire companies in the country. We go up against giants, and we win. You can trust that our firm has the resources, experience, and dedication to see your case all the way through and help you recover what you deserve. Some of the companies we have fought, and won against include:
Dunlop
Cooper
Continental
Bridgestone
General Tire
Firestone
Goodyear
Sumitomo
Michelin
Hankook
Yokohama
Toyota
Nissan
Mitsubishi
Kia
General Motors
Tire Kingdom
Hertz
We look forward to speaking to you and assisting you in getting your life back to normal after a defective tire accident. Contact us today at (888) 488-1391 or through our online chat function to schedule a free case evaluation today.