California

Turo Accident Attorneys
PAY NOTHING UPFRONT

OVER $

500

MILLION RECOVERED

ZERO-FEES UNTIL WE WIN
You May Be Entitled to Compensation

Turo Accident Attorneys committed in

Bringing Justice for the Injured
Accidents involving car rentals or car sharing companies, like Turo, are more complex than getting into a crash with a personal car. If you or a loved one suffered injuries from a rental car accident that another person caused, trust that our California Turo accident attorneys at Arash Law are here to help. Call us at (888) 488-1391 for a free consultation today.
The company was originally founded as RelayRides in Boston in 2010 and changed its name to Turo in 2015. Turo is a peer-to-peer car-sharing company that allows people to rent out their motor vehicles through an online and mobile interface.
Zipcar and Car2Go are other common car rental options for people, but Turo lets vehicle owners list their cars on a website and set booking times. Renters coordinate a key exchange, and Turo takes 25 percent of the fee, insures the rental, and settles any disputes about the condition of the car.
Unlike Car2Go, where people have to buy cars and maintain and operate them, Turo only requires people to use a website. Steve Webb, a Turo spokesman, told The Columbian that the decision to change the company name reflected a shift away from short-term rides because more people wanted to rent vehicles for a couple of days.
Turo currently operates in more than 56 countries, and the website has 14 million members with 450,000 vehicles. Turo's terms of service state that people cannot list any vehicles they intend to share on Turo on any other car-sharing marketplace, and failure to abide by this condition can result in fines, penalties, denial of physical damage claims, removal of the vehicle from Turo, account closure, or other actions.
One big question many people have about dealing with Turo is what happens when a vehicle rented through Turo is involved in a car accident. While most people maintain the necessary car insurance in California, there can still be numerous issues people encounter when filing a claim after a car accident involving a Turo vehicle, and it can be especially complicated for people to know how to handle these situations.
When people are involved in motor vehicle crashes involving Turo vehicles, it will always be in a person's best interest to seek the help of experienced Turo accident attorneys. Founded by famous attorney Arash Khorsandi, Esq., Arash Law has experience handling these types of claims and will know how to make sure that you can recover all of the financial compensation you are entitled to.
Car Rental and Turo Accident Attorneys
People may opt to try Turo for various reasons, including business trips, tourism, or other kinds of adventures. Another possible reason for the Turo name change can stem from the New York Department of Financial Services (DFS) ordering RelayRides to pay a $200,000 fine and cease operations entirely in 2014.
Whereas many other car rental companies focus on very short-term rentals, Steve Webb also told The Columbian that the average Turo rental was five days. Turo also offers roadside assistance when something goes wrong during a rental. 
Turo now refers to itself as the world's largest car-sharing marketplace. Booking a car on Turo involves people in the United States being 18 years of age or older and having a valid driver's license.
People actually do not need to have car insurance to rent from Turo because the company offers Premier, Standard, or Minimum coverage through third-party automobile liability insurance under a policy issued to Turo by Travelers Excess and Surplus Lines Company. Certain hosts on Turo may offer to deliver cars to airports or other locations.
Turo states that when people are involved in an accident, they should contact the emergency roadside assistance provider, which is available 24 hours a day, seven days a week. While Turo aims to be helpful in these situations, there is still considerable confusion about the proper steps to take after a crash.
Turo claims that its rental costs are lower than other car rental companies. In Turo Inc. v. Superior Court, 80 Cal.App.5th 517, 295 Cal. Rptr. 3d 793 (Cal. Ct. App. 2022), the California Court of Appeals for the First District, Division 2, ruled that Turo was not a car rental company.
The government sued Turo under the Unfair Competition Law found in Business and Professions Code § 17200 for operating a rental car business at San Francisco International Airport (SFO) without a required permit, engaging in prohibited curbside transactions at SFO, and using airport roadways and offering services on airport property without permission. Turo stated it was not a rental car company because rental car companies have control over the vehicles in its fleet in a way Turo does not. Good Turo accident attorneys can help enlighten you amidst the confusion Turo crashes bring.
There are clear advantages and disadvantages to using Turo.
Our client was driving with his wife and son on a two-lane highway when a drunk driver crossed the double yellow lines, causing a head-on collision that claimed the life of a loving wife and mother.
– 
Arash Khorsandi
Turo is somewhat straightforward for people to use, and it is often cheaper and more convenient for people than traditional rental car companies. The process customarily works as follows:
A person downloads the mobile app and sets up their account. Doing so will require providing a photo of a driver's license.

People can look for available cars in their area and then book a rental. Several cars will be available for $20 to $30

daily

, possibly even less.

When a person requests a booking, vehicle owners will have up to eight hours to respond, although most

will respond much quicker. It is also possible to look for a "Book Instantly" listing.

After a reservation is booked, a person will meet with the vehicle owner to pick up the car. Certain owners may deliver a car for an additional fee.

After using a car, the person will return the vehicle at the agreed-upon time and location. 
Turo also offers a very wide selection of vehicles, that includes some rather offbeat choices. People can rent certain high-end exotic or luxury cars, as well as high-performance vehicles, classic or vintage cars, and electric vehicles.
Another major advantage of Turo is that it is willing to rent to drivers 18 years of age, when many rental companies refuse to rent to anybody less than 25. While drivers between 18 and 25 years of age will have to pay a "young driver fee" and meet certain automobile insurance requirements, drivers under 21 cannot rent cars that are valued at more than $20,000.
But with any advantages, there are also disadvantages. Some of our Turo accident attorneys discovered several issues when using the car sharing service.
Disadvantages of Using Turo
While many Turo experiences go seamlessly, there can be problems. Any issue with a Turo rental can be a nightmare for a person to navigate their way out of, especially if Turo drivers are involved in motor vehicle accidents. Every single crash always has the potential to be a difficult situation, but dealing with Turo and insurance companies following a collision in a Turo vehicle can only add to a person's problems.
There are a wide variety of situations in which Turo can become more difficult for a person to deal with. Some of the most common situations include, but are not limited to:
A vehicle owner's car is trashed or totaled by a renter, and the owner struggles to recover compensation for their losses.

A renter receives an unsafe car rental.

A renter returns a car in good condition, but the owner ultimately bills them for damage or cleaning fees, with Turo charging a cleaning fee of up to $250.

A renter injures or kills another person in a Turo accident.
The Turo accident attorneys at Arash Law deal with many complex personal injury cases involving different vehicle accidents. If you or a loved one sustained injuries from a Turo crash, our accident attorneys for Turo are here to guide you throughout the entire claims process.

Emperatriz Ayala
My husband had an accident 2 years ago, a 85 years old man hit him, the Arash law group works very well on my husband case that took 9 month and he won the case and my husband was happy with the results. A year later I got into an accident as well and I'm still waiting in my case is almost resolving and it's 9 months already. This people knows the law and they do their job right to help you out in getting the most for you to fight on your behalf. I strongly recommend the Arash Law firm they do things right in a efficient and professional manner.

Chris Zavala
Had a great experience with all the people at Arash law. Long story short was in a bad car accident. It was overwhelming and the whole process was a lot, but they kept me in the loop. They answered all my questions and gave me great advice. Couldn't be any happier. Would definitely recommend anyone looking for a personal injury lawyer. They'll guide you through the whole process!

Jill Smith
Having Arash Law handle my auto accident was the best decision I could have made. Everyone I interacted with was kind, professional and detail oriented. I am extremely happy with the outcome and would recommend them highly.

Joseph R. Porter
From start to finish, Arash Law firm is there every step of the way with close, constant, personal contact and attention. I never knew a Law firm could actually care so much for me as a person and what I was personally going through as well as the settlement I was going to recieve once my case was finally completed. Thank you to everyone at Arash Law for your ongoing support and communication. You are the ONLY firm I will ever recommend to someone who is need of a great attorny.

Monica Parra
I had an excellent experience with Arash Law. I will definitely recommend to my family and friends. I interviewed a few firms before deciding to work with Arash Law. What made my experience excellent was (i.e. head attorney being accessible to talk to and he answered all my questions and concerns, sensitive and thorough personel who completed in home intake & follow up process, being connected immediately to quality Physicians who addressed my injuries and recovery process, clear contract-read throughly to ensure its something you can commit to). Being in a car accident is a traumatic experience and I had a sense of peace knowing Arash Firm was walking with me throughout the whole process. Thank you Arash Firm for all your hard work and help. I am so grateful and appreciative for you all! 🙏 With Gratitude, Monica Parra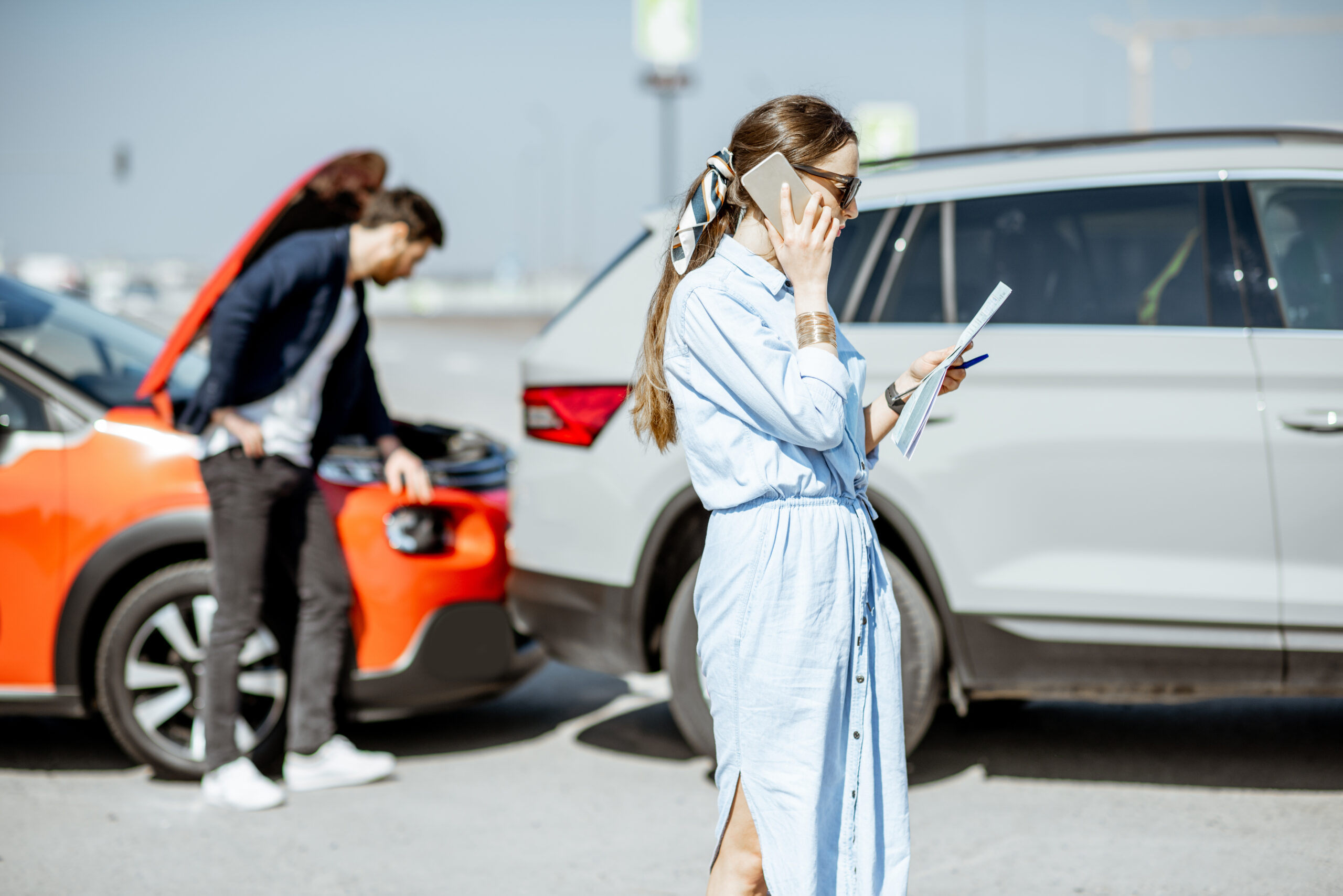 Determining the Cause of Turo Accidents
All automobiles on the road in California are capable of being involved in accidents, but being in a Turo vehicle can make some matters even more complicated. Some of the most common situations involve a person driving a Turo vehicle and another driver causing a crash, a driver in a Turo rental car causing a collision with another person, or a Turo vehicle malfunctioning and causing an accident.
In virtually all cases, a negligent driver who causes a crash will be responsible for covering all damages arising from the accident, but insurance is rarely easy to deal with when Turo is involved in an accident claim. All people involved in Turo accidents will want to seek the help of qualified Turo accident attorneys who will know how to navigate the complexities of filing a claim and recovering compensation.
How You Can Avoid Issues with Turo
There are certain steps people can take to protect themselves when renting a car from Turo. According to our trusted Turo accident attorneys, there are basically two steps that every person should be sure to follow.
Both Parties Should Check a Car Thoroughly and Document Everything About It Before and After a Rental
A person should be sure to check all of the interior and exterior of a car and then make a note of anything that is not in showroom condition, such as dirt, stains, scratches, dents, or anything that is missing or broken. People should start the car and note the mileage, reporting any dashboard warnings like a "check engine light," unusual noises or behavior, or anything not working as it should. Try to take pictures or send the information via text or email to keep a record.
You should not skip doing the same thing again when you return the vehicle and taking pictures of all the same things. It will be your proof as to whether or not dirt or damage was your fault. 
Experienced Turo accident attorneys will tell anyone that Turo hosts and renters should purchase insurance protection. Hosts must be aware that regular car insurance does not cover damage to a vehicle if they are renting it out, and renters' automobile insurance coverage might not cover everything. Credit card insurance similarly only covers vehicle rentals from licensed commercial rental agencies.
Turo offers multiple insurance plans, all of which involve the company agreeing to pay 100 percent of eligible damage costs. People can be eligible for up to $750,000 in third-party liability insurance. Turo's Premium insurance protection provides emergency roadside assistance and up to $1 million in liability insurance with no deductible, while the Standard and Minimum plans offer the minimum liability insurance required by the state where the car is registered, with a $500 deductible or a $3,000 deductible.
Turo's insurance protection does not include coverage for medical expenses, however, or uninsured or underinsured motorist coverage.
What to Do After Getting into a Turo Accident
When people are involved in car accidents causing injuries or death and the crash was caused by another driver's negligence, there will be several important steps to take. The first concern will be making sure the accident is reported to the local police, so people should always call 911.
When the police arrive to file a report for the accident, people will want to be sure to get a police report number to provide to Turo because failure to do so can mean that people will not be eligible for compensation. Our Turo accident attorneys will advise everybody involved in an accident to seek immediate medical attention, even when they do not think they have suffered an injury.
Remember that not all injuries are immediately apparent, as delayed symptoms are common. You do not want to visit a doctor several days or weeks after your crash because insurance companies are likely to claim that an injury was not connected to the crash. When you hire skilled Turo accident attorneys, they will connect you to the best medical services right away to get yourself checked for any injuries.
The parties involved in an accident should always exchange information, but people will also want to document the scene. Documenting the scene means taking pictures of your injuries while they are at their worst and also taking photographs of the accident scene from multiple angles and distances.
Financial Obligations for Vehicle Damage
A person will be responsible for reimbursing vehicle damage to a host's car during their trip up to the out-of-pocket cost limit of a protection plan. If a person has personal insurance that covers damage to a host's vehicle or other third parties or property that applies before the protection plan kicks in.
A person is not responsible for non-reimbursable wear and tear. They are also not responsible for pre-existing damage that they reported and documented before the start of their trip.
It is possible for a renter and host to work out any issues on their own without having to involve Turo at all. People will still be responsible for covering the costs of any physical damage to a host's vehicle, but working out issues privately can spare both parties the hassle of having to file claims and deal with possible administrative fees.
If Turo processes a contractual reimbursement claim for physical damage to a host's vehicle, it will charge people an initial deposit. Depending on the plan a person selects, the deposit amount can be between nothing and $3,000.
If a person pays a security deposit for their trip, Turo will apply the deposit toward the cost. If the security deposit does not cover the cost, Turo will charge one of the payment cards on the person's account for the balance or send an invoice.
If a person chooses a protection plan, Turo will pay up to the limit of the out-of-pocket costs allowed by the plan. If a person declines a plan, they will be responsible for all assessed costs for physical damage to a host's vehicle up to its actual cash value plus related administrative fees.
When you hire professional Turo accident attorneys, they'll give you more insight into the financial obligations for the damages incurred due to an accident. They'll help you get to the bottom of who should shoulder what.
Owners listing their vehicles on Turo can choose the insurance coverage that meets their needs. Coverage options available through insurance providers include up to $750,000 in liability insurance and certain other benefits.
Typically, an owner will be covered when anyone else makes a claim. Turo also offers "guest protection" plans that have various terms and benefits.
With some exceptions, drivers booking vehicles through Turo can apply for insurance that provides:
Coverage for bodily injuries and property damage

Personal injury protection (PIP) in states where such coverage is mandatory and cannot be waived

Coverage for losses incurred in accidents with uninsured or underinsured motorists
A renter's own car insurance policy will always take precedence over a policy provided by Turo's protection plans. The minimum liability insurance requirements under California Insurance Code § 11580.1b are $15,000 for injury or death to one person, $30,000 for injury or death to more than one person and $5,000 for property damage.
People who are driving their own cars but are involved in accidents caused by Turo drivers can seek compensation through either the driver's own insurance policy or the Turo policy. Seeking help from Turo accident attorneys is the best step to secure the maximum settlement. While insurance is not required to rent a Turo, the company still creates numerous insurance incentives.
How Turo Protection Plans Work
Turo has five different protection plans, ranging from a 60 plan to a 75 plan to an 80 plan to an 85 plan to a 90 plan. Every plan offers $750,000 in third-party liability insurance.
Three more key elements of protection plans include:
Third-party liability insurance from insurance provider Travelers Excess and Surplus Lines Company (Travelers) – This insurance will provide secondary (excess) coverage for damage to another person or their property. A person's personal insurance will be the primary insurance, and a policy of insurance from Travelers will kick in afterward. A Travelers policy will not provide a defense or indemnification for a claim asserted by Turo.
A physical damage contract between a person and Turo – The contract will limit a person's out-of-pocket costs for physical damage to a host's vehicle during a trip. It will not remove a person's responsibility for any interior or mechanical damage they might cause. The contractual limitation will not be insured. It will instead be between a person and Turo and will vary depending on the plan a person selects. The cap to any out-of-pocket costs will be applied after any patent from an insurance policy.
Eligibility for roadside assistance through Turo – Additional costs can apply in these cases, however.
Which Protection Plan to Choose
The protection plan a person chooses will be up to them. Our Turo accident attorneys encourages everyone to remember a few things when making this choice:
The

higher

the cost of a protection plan, the less a person will be responsible for paying out of pocket if there is any damage to a host's vehicle. 

If a person is involved in an accident caused by someone else or another party vandalizes or damages a car, Turo will try to recover damage costs from the at-fault party. If Turo cannot, the person will be responsible for the repair cost because the damage occurred during a booked trip. 

A person does not need

car insurance to book a trip on Turo. If a person does have personal insurance, their liability and physical damage insurance will be primary to anything they receive as part of the protection plan they select. 

It is often unlikely that a credit card will provide insurance coverage for a car-sharing trip. Check with the company before deciding to decline a protection plan. 

A protection plan a host chooses will be completely separate from a renter's. It will have no bearing on a person's financial responsibility or the out-of-pocket costs associated with a plan. A host's plan will protect their vehicle by providing physical damage reimbursement. A driver's plan protects their wallet and limits the amount they pay out of pocket when there's damage to a host's vehicle on a trip. 

In certain cases, Turo will limit the plans available to a person or prevent them from declining a protection plan based on certain trip details, booking a high-value vehicle, or other factors.

If a person violates Turo's Terms of Service, the company can void their out-of-pocket maximum through a plan, and it can impact the level of liability coverage provided. 
Work with Turo Accident Attorneys You Can Trust
Arash Law, led by Arash Khorsandi, Esq., has been handling motor vehicle accident claims for more than three decades. We understand the many complicated issues people face when renting cars from Turo, and we know how to help people get the money they need and deserve in these cases.
Our Turo accident attorneys will work closely with you to make sure that all of your medical expenses are covered and that you can continue receiving all of the medical treatment you will require. We also know how to prove when another driver was at fault for a collision, so you can count on us to handle your Turo accident claim with complete professionalism.
Why You Should Hire Arash Law's Turo Accident Attorneys to Handle Your Claim
California is a pure comparative fault state, which means people can still recover damages even when they are 99 percent at fault for their accidents. If you have been involved in a Turo accident in California, chances are very likely that you have the right to recover something and our Turo accident attorneys will help win the maximum compensation for you.
Under the leadership of Arash Khorsandi, Esq., Arash Law knows how confusing the claims process can be for most people and works tirelessly to ensure that every client can obtain all of the compensation they are entitled to for their accident claim. Our knowledgeable Turo accident attorneys can assist you regardless of what additional policy you might have purchased from Turo.
No matter where you are in California, whether in Los Angeles, San Jose, San Francisco, Sacramento, San Diego, Bakersfield, Fresno, Anaheim, Riverside, San Luis Obispo, Santa Ana, Oceanside, Santa Rosa, Glendale, Tehachapi, Frazier Park, Fremont, San Bernardino, Visalia, Gustine, our Turo accident attorneys and legal team will be available to help.
Our firm has now served more than 3,000 clients and recovered over $500 Million for them. While a majority of our cases are resolved through settlements, we will not be afraid to take a case to trial when an insurance company is unwilling to provide adequate compensation.
You can call (888) 488-1391 or contact us online to set up a free consultation with our Turo accident attorneys today.