One unidentified person was killed after a fatal multi-vehicle traffic collision in Vista on Thursday morning, June 3rd.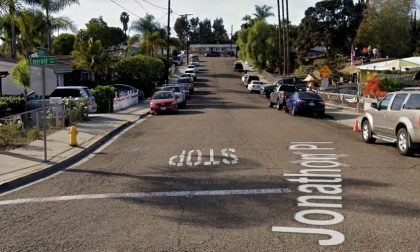 The deadly collision happened at approximately 8:30 a.m. on Emerald Drive and Jonathon Place, north of State Route 78 in Vista.
A motorcycle and an unspecified vehicle were reportedly involved in the collision. The exact number of vehicles involved has not been confirmed as the information callers have provided 911 are conflicting.
One person was killed as a result of the crash. The person was pronounced dead at the scene. It is unclear whether other people were injured in the collision. Information about the accident is limited at the moment.
The cause of the crash is currently under investigation. Local authorities will also attempt to determine the liability in the accident.

Fatal Multi-Vehicle Collision Statistics
Car accidents can often lead to irreversible and sometimes fatal consequences. All drivers are encouraged to practice responsible driving to avoid this. Unfortunately, car accidents in the United States are not an uncommon occurrence. Approximately 33,654 fatal motor vehicle crashes were recorded in 2018. Thirty-six thousand five hundred sixty people died that year due to fatal car accidents.
Multi-vehicle collisions are just one type of car accident. This type of accident usually occurs when three or more cars are involved in the accident. They commonly stem from a "chain-reaction" crash, wherein one vehicle will bump into another, causing it to crash into other cars on the roadway potentially. These types of crashes are commonly caused by drunk driving, speeding, and distracted driving.
Wrongful Death Attorney for Victims of Fatal Multi-Vehicle Collisions in San Diego County
Losing a loved one from a fatal multi-vehicle collision can be quite devastating and painful for the victim's family. Facing cases like this can be complicated, which is why seeking the assistance of an experienced attorney is essential. Attorneys can file a wrongful death claim on your behalf and negotiate with insurance companies and ensure that you will get the compensation you rightfully deserve.
At Arash Law, our fatal car accident attorneys have witnessed firsthand that almost half of the injured individuals are left with permanent disabilities such as brain damage, paralysis, amputation injuries, orthopedic injuries, and other severe conditions that substantially and destructively affect the lives of crash victims. When a motor vehicle accident leads to death, the family members of those who died to suffer both emotionally and, often, financially.
A fatal car accident attorney from our office can handle the legal issues for you. Call Arash Law today at (888) 488-1391 or contact us online to schedule your free no-obligation fatal car accident case review.